Pam's focus on excellent customer service and ability to navigate the constantly evolving tourism scene in Branson has helped her guide Branson Country Tours to success.
Every good daughter heeds advice from her parents. Pam Burke is no exception. In the early '90s her mom and dad, who owned a travel agency in Omaha, encouraged Pam and her husband to move down from suburban Minneapolis to Branson to serve a growing tourism business. Soon after, Branson Country Tours was launched, helping travel agents, group leaders and tour operators with hotels, shows and attraction tickets for their clients.
Learn the story of her career helping group tours, family reunions and military reunions plan the perfect Branson trip in this edition of Take 5.
In your opinion, what is the best time of year for groups to visit Branson?
Depends on the group. For bus tour groups and military reunions, spring and fall offer the best selection of shows. For family reunions summer has the best selection of attractions and kid-friendly shows.
What's your favorite Branson show of all time?
Branson has so many awesome shows it's impossible to choose one! New Jersey Nights – a Frankie Valli and the Four Seasons tribute show is one of my all-time favorites.
Like this interview? Check out the Traveling Tribes podcast on Leisure Group Travel, or anywhere you enjoy listening to podcasts.

I was delighted that you offer packages for special needs groups. What makes them unique for this market?
Our special needs groups have lots of fun in Branson! They especially enjoy Ride the Ducks, Elvis tribute shows and the Dixie Stampede Dinner Show.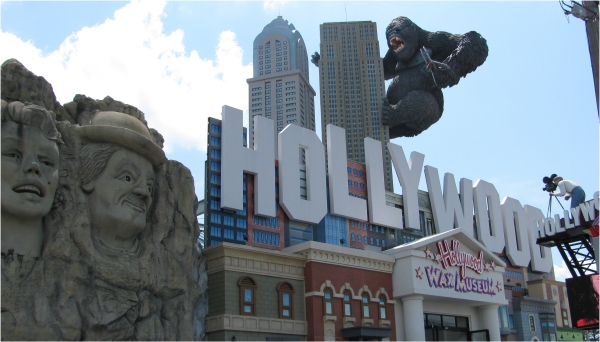 Describe your most effective marketing program.
We do a lot of email and print advertising to reach new tour operators, group leaders and travel agents. We also get a lot of repeat business and referrals from our satisfied customers, which has allowed us to grow our business at a steady pace as we strive to make ongoing improvements to our services.
Funniest story you remember in regards to a tour group
Many years ago a tour group of ours from Missouri Valley, Iowa was having dinner at Wayne's Restaurant in Branson. A small leak in the sprinkler system suddenly turned into a big problem. Right after the salads were served the overhead sprinklers went off. After being evacuated, the group went on to their evening show, where the escort bought them hot dogs and popcorn. We arranged a late dinner after their show. This was such a memorable evening for this fun group that they still talk about it to this day.
Connect with 

Pam Burke

Email: bctours@aol.com

 Websites: BransonCountryTours.com

Facebook: Branson Country Tours