The interest in cruising to Cuba continues to grow as many cruise lines now offer sailings to this Caribbean island long off-limits to American travelers.
In May, Norwegian Cruise Line's Norwegian Sky made her maiden call to Havana, Cuba. The Norwegian Sky sails weekly with four-day roundtrip cruises between Miami and Cuba. And now the Norwegian Sun, homeported in Port Canaveral starting May 2018, will also offer new cruise options to Cuba. Sailings to Cuba are expanding and might be a good fit for your group.
Norwegian Sky Voyages to Cuba
Coming in at 77,104 gross registered tons and a length of 848 feet,, the Norwegian Sky accommodates 2,004 guests and has 899 crew members.  Guests can enjoy unlimited complimentary beverages, which are part of the Norwegian Sky's all-inclusive program. The Norwegian Sky has 12 bars and lounges and complimentary restaurants with no fixed dining times or assigned seating. Free entertainment, from comedy and variety shows in the Stardust Theater to the White Hot Party, provide guests with diverse options for fun.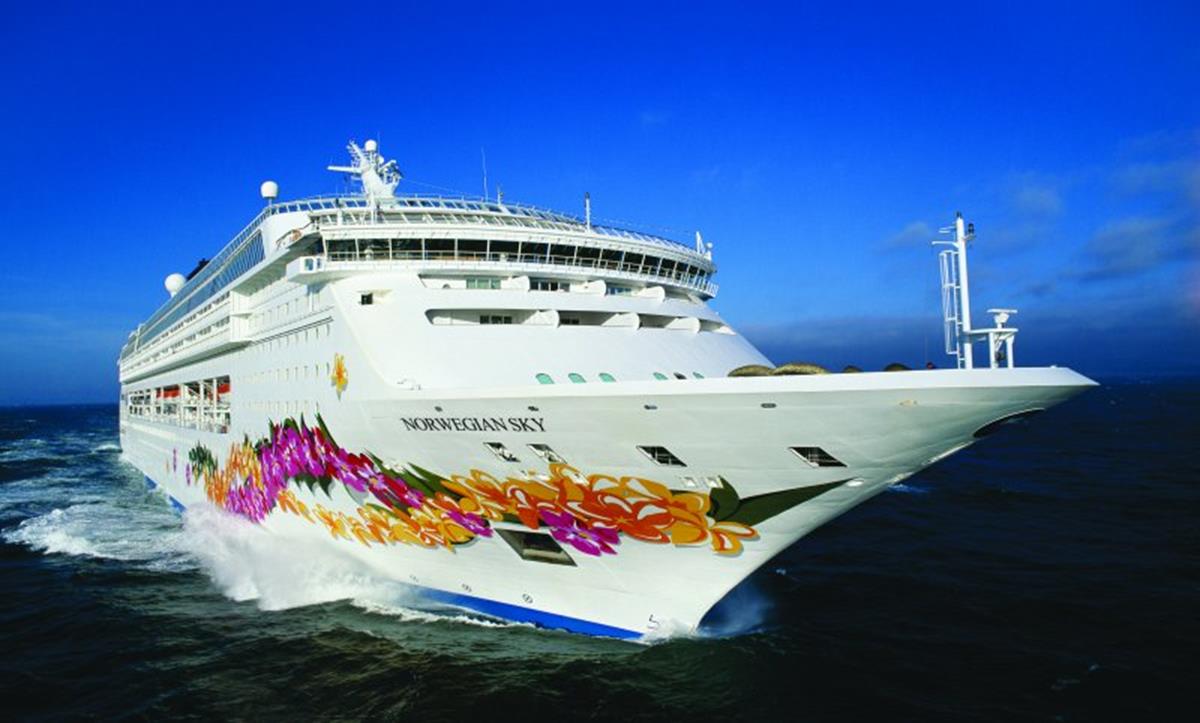 The Norwegian Sky's four-day cruises include an overnight in Havana, Cuba. Then the ship calls at Great Stirrup Cay, Norwegian's private island in the Bahamas, before returning to Miami.
She offers a variety of Cuban excursions/tours, and these must be booked more than three days prior to departure from Miami. Guests have an opportunity to visit historical sites like Old Havana, which is a UNESCO World Heritage Site, visit with locals through people-to-people exchanges, see modern Havana in an American classic car, and explore the flora and fauna of Soroa. Norwegian Sky has a selection of 14 half-day and full-day OFAC (Office of Foreign Assets Control)-compliant shore excursions.
Update on Great Stirrup Cay
Located in the Bahamas, this private island paradise provides white-sand beaches and crystal-clear waters, along with numerous watersports options. For guests wanting to have a more exclusive experience, lushly landscaped beachside cabanas are available for daily rental.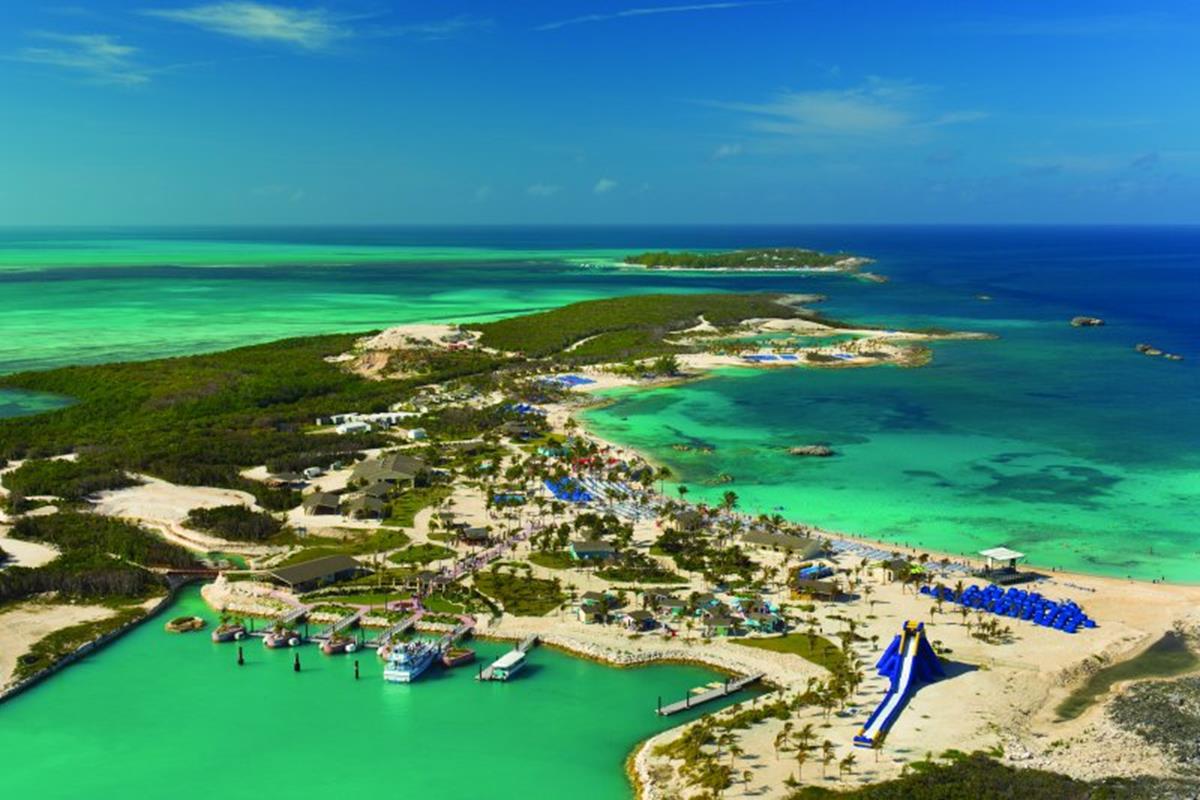 Great Stirrup Cay recently went through some enhancements. Additional pathways, along with a shaded lounge, new food and beverage outlets, and a new underwater snorkeling garden are part of the enhancements. More features are to come, including a private lagoon enclave for guests of The Haven and suite guests to enjoy.
Norwegian Sun Cruises to Cuba in 2018
After finishing her winter season in South America, the Norwegian Sun will be undergoing a two-and-a-half-week drydock, part of the Norwegian Edge, the name of Norwegian Cruise Line's revitalization program for its entire fleet. She'll then re-enter service on April 19, 2018, doing a 17-day Panama Canal cruise before homeporting in Port Canaveral.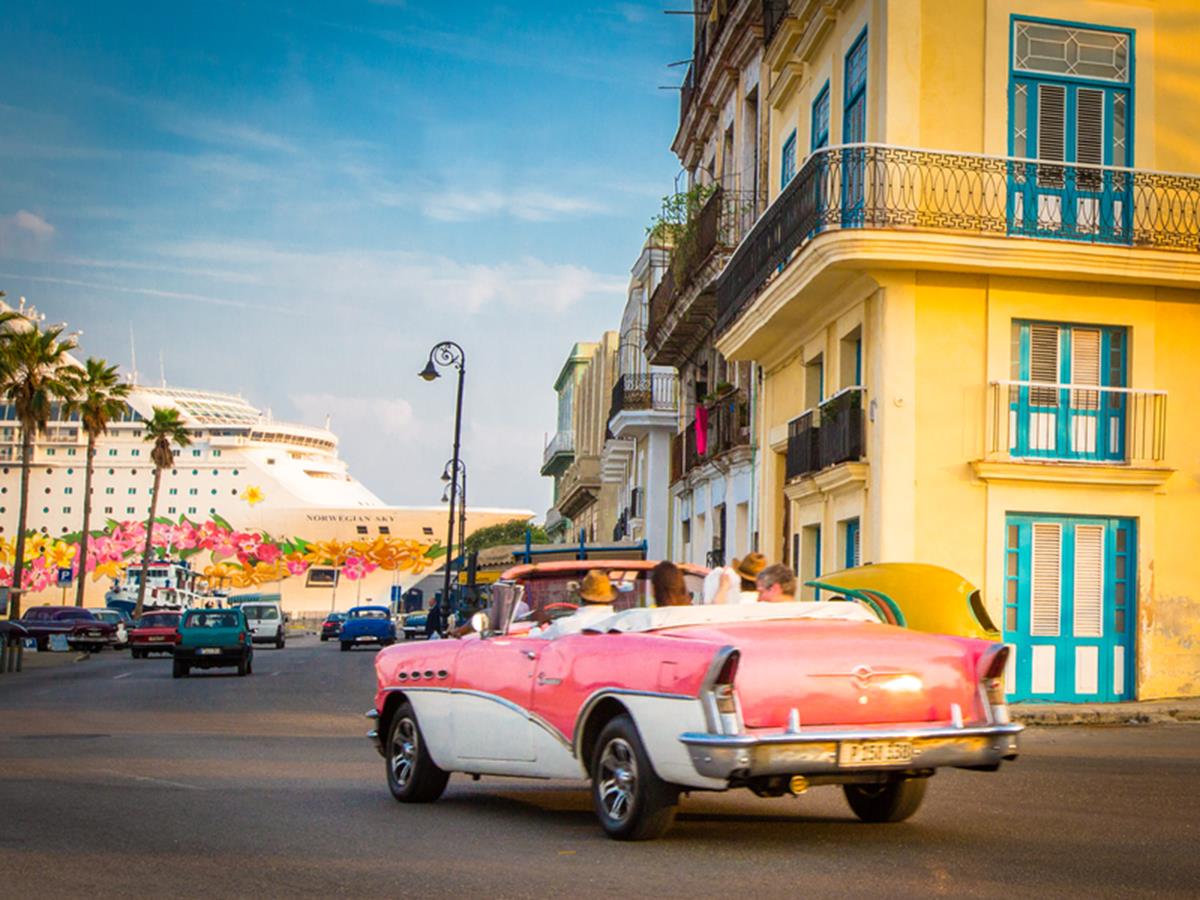 The Norwegian Sun will sail on four-day cruises to Cuba, departing on Mondays from Port Canaveral beginning May 7, 2018. She'll do an overnight stay in Havana, Cuba and then will call at Key West before returning to Port Canaveral. While in Havana, guests will have the opportunity to enjoy the history and culture of Cuba through the OFAC-compliant shore excursions.  (And once again, all tours must be pre-booked more than than days prior to the Norwegian Sun's departure from Port Canaveral.)
The 1,936-guest Norwegian Sun has 16 dining options and 12 bars and lounges. With the Norwegian Sun's all-inclusive program, guests can enjoy unlimited complimentary beverages.
Cuba Cultural Immersion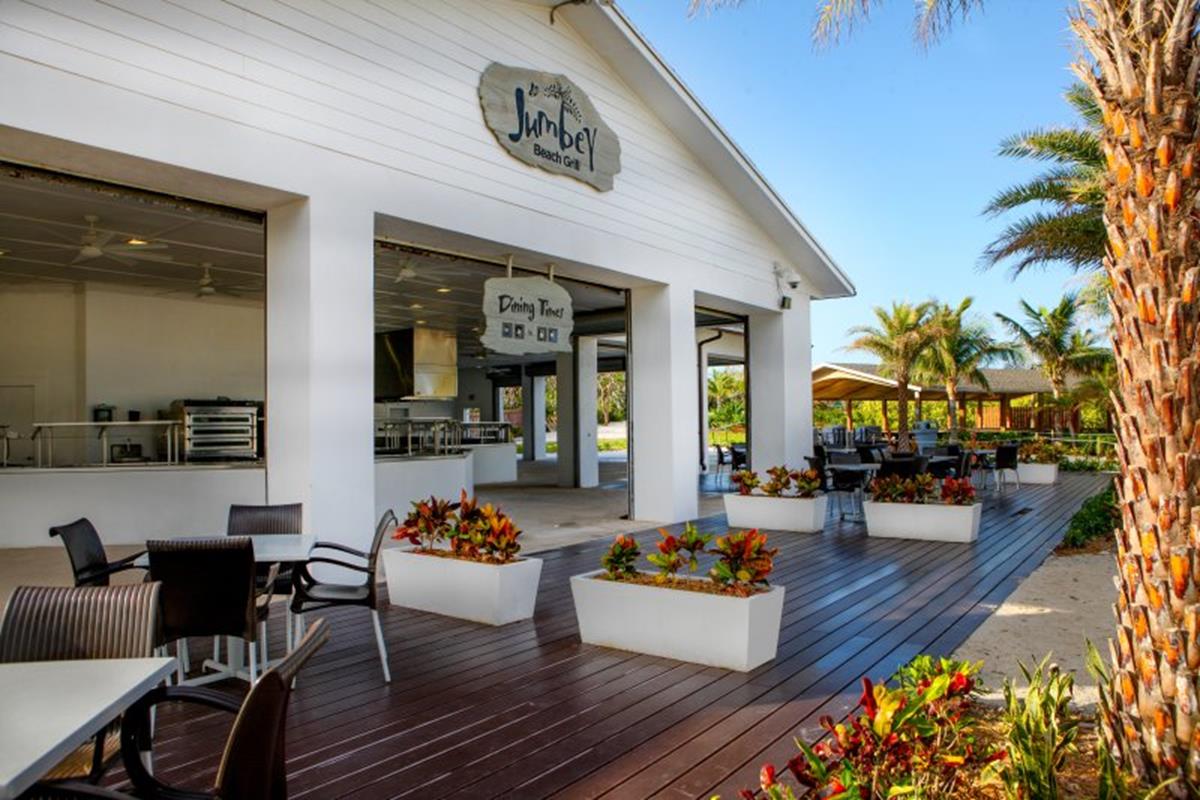 After an early-morning arrival to Cuba's capital city of Havana, Norwegian Cruise Line guests can absorb some of the culture and history while taking in the sights. During the evening, they can enjoy the legendary Tropicana Cabaret, a famed nightclub that was once frequented by the likes of Nat King Cole.
More about Norwegian Cruise Line
Known for being an innovator in the cruise industry, Norwegian Cruise Line continues to lead the way as far as flexibility and freedom when it comes to cruising. Providing guests with a relaxing, resort-style cruise vacation, the 15-ship line spans the globe. With these Cuba sailings available, groups have more options than ever.