Veteran religious tour operator Nick Mancino celebrates 47 years serving faith-based groups. Learn his secret to a long career and trends he sees in the religious market in this edition of Take 5.
How did you get involved in the travel industry?
Nick Mancino: I went to my guidance counselor and said I needed to get a full-time job. I asked her what did she recommend?
She told me since I speak Italian and some Spanish, I should be in some kind of service field. I had no ideas what she meant. She talked about the travel industry, and so I said, "Oh, that sounds interesting." I took a course with Meridian Travel School and they arranged for an interview with a company called Wholesale Tours, which specialized in church groups. That was my first job.
What did you do at Wholesale Tours?
NM: I started out with them as a clerk in the old days. I put their files together, put their reservation together. I commanded the funds, the checks that were received and kept a passenger list. That was my job for a good year. And then I got moved into the operations department. Within a year of that, I became the supervisor of the charters and cruise department, then they moved me into operations manager for the whole company.
Wholesale Tours was the only company that did travel for churches and the Christian market. It was a large company that chartered flights from New York to Cyprus. There, they would pick up a ship that would go from Cyprus to Beirut to Haifa to Ashdod to Alexandria.
Do you remember the first time you went back to Europe in your professional career?
NM: Yes, that was in 1970. I could give you the date. It was the year of Oberammergau and I did part of the tour with a church group from Kentucky, then I flew to my hometown where I was brought up as a child. The experience of traveling, to see my relatives, the hotels, the buses, it was all new. And the passengers on the tour were awesome.
How did your current company come together?
NM: I was working for a company called Peltours, which was Israeli. They decided to close their doors in the U.S. and I started Journeys Unlimited with a partner. In 2000, we were approached by Far & Wide, which was a conglomerate of 22 companies. We eventually sold to them. One of the other companies they bought was IST, owned by a gentleman by the name of Marco Gorn. In 2003, when Far & Wide filed bankruptcy, Marco and I were working together because there were three or four companies that were put together. I said, "I'm too young to retire, what do you want to do?" He said, "Well, why don't we just take this and just move back to Manhattan?"
We decided to call it Group IST – International Specialty Travel. At that point we bought Regina Tours, which specialized in the Catholic market. It was the year that Mother Theresa was beatified and Far & Wide had 250 passengers that were going to be stranded. We felt that we couldn't let this happen, so we decided we should buy Regina Tours and just operate it at loss.
What is the difference between Journeys Unlimited and Regina Tours?
NM: With Journeys, I would say the majority of focus has always been Israel. With Baptists and Pentecostals their focus is more the destination, the Holy Land of Israel where our faith began. With Regina, the focus is more about the shrine, so therefore we go to a place like Fatima and Lourdes and now Guadalupe and the Vatican, of course. So it's more oriented to say Europe than Journeys, which concentrates on Israel, Greece, Turkey. More biblical-oriented.
With some of the terrorism issues that are facing Europe right now, how does that influence your day-to-day operations?
NM: I've been in this business for going on 47 years and I've been a lot of places. I tell people, "Look, this is life. If we stop traveling and miss what we want to experience, we lost. They've won."
When you look at all of the news, groups aren't affected. That's why you use good DMCs locally; that's number one. Number two, you have good escorts who know how to maneuver the situations if they exist.
Whatever we do in life, without that faith, we can't really function. When people want to go somewhere, they just do it because there is a power above. There is God that protects us at the end of the day.
In addition to that, tourism is very important in most countries that we work with worldwide. For example, in Israel, tourism is so important that they'll do anything to protect the traveler. Tourism is important not only from the economic level but also because once people come back, they become an ambassador for the country of Israel.
So if you're working with a church for the first time, based on history are they able to go from not having any sort of travel program to having a successful Europe or a Holy Land trip?
NM: Absolutely. Once church leaders make a commitment that they want to go, their followers to go with them, their parishioners will follow them.
What destinations seem to be selling well for you right now?
NM: Believe it or not, Israel. For the Protestant denomination that's still our number one destination. For Catholic groups, it's Italy. Especially with Pope Francis; he's very charismatic and very beloved by people. We have quite a bit of interest in Luther 2017. It is going to be big for us, and believe it or not, we just got a request for Oberammergau in 2020.
I like the fact that there's more destinations opening up. One example is Ethiopia for African-American church groups. Poland is another new destination place for Catholics. This year we did something we've never done before: Quebec Shrines in Canada.
The churches in Montreal and Quebec are wonderful sites. Another example is California Missions; I think it's underdeveloped. Also, if you want to go to Argentina to follow Pope Francis' footsteps in some ways—where he was brought up, where he was raised, where he got ordained – you can now do that.
Finally, this year we had a group of Presbyterians go to Cuba. That doesn't really have anything to do with the faith base, but it did have in some ways because we connected the group with the local community in Cuba.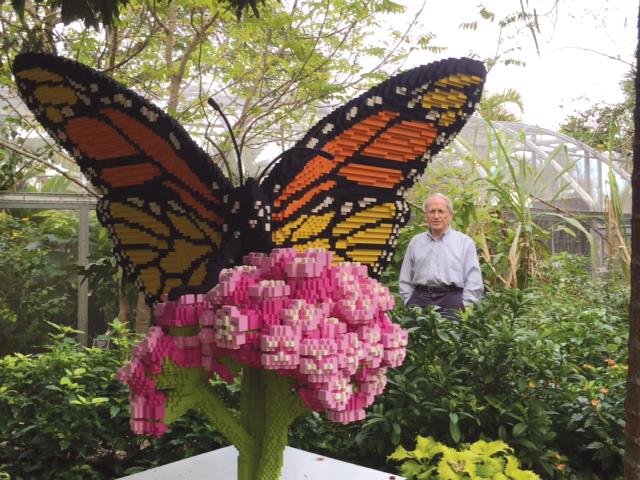 How are you finding customers these days?
NM:That's a very difficult thing to say because it's hard to tell what really works well. So we have to try to do a bit of everything.
There's some traditional marketing, like mailings. We do a lot of AdWords, e-blasts and so forth. The other thing that also works for us is to attend local events held for pastors or priests. That's where we can connect with decision makers. We also have a sales force in different parts of the country that works directly with churches.
How do we grow the religious travel market?
NM: I think all of us in this faith-based world will just have to work together and just keep growing it and keep it moving. Because it makes a major difference. We get letters from people that come from a trip and they've become more worldly; they became a stronger, faithful person.
Find more interviews of travel industry stalwarts at Traveling Tribes.