Tourism veteran Nick Calderazzo made a life-changing decision moving from New York City to upstate New York to chart a new course, and a new company, Twin Travel Concepts. Read the story in this edition of take five.
How did you get into the travel business?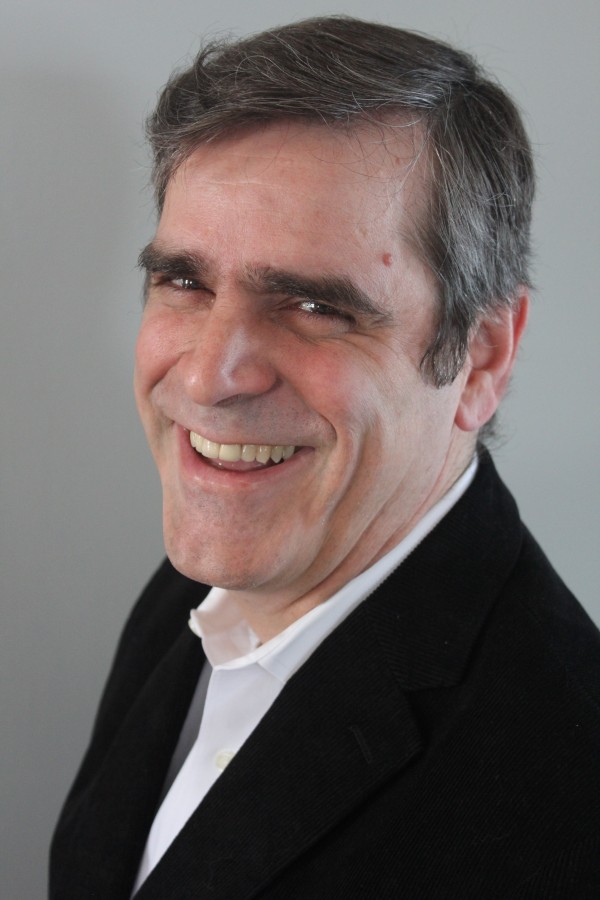 I started as a math major in college. I was very proficient at it. I went to Stony Brook, which is a good math school and then I looked at my professors and I was like, "Oh, my god, this is not what I want to be like." So I took some time off and I started bumming around and I went to Colorado. I started working as a busboy and I loved it. Came back to New York City, got a job at the Vista Hotel at the World Trade Center. I worked as a front desk clerk, bellman and doorman. Eventually I worked my way up and I was in convention sales and banquet sales. I did all that and I really loved it.
In the WTC bombing of February 1993, I was actually right on top of the bomb. I didn't know it at the time; I thought it was a steam pipe explosion, but I got out of the building and of course the hotel didn't reopen. I had to think of something to do and I did not want to go back into the hotel industry because it was very corporate and I was moved to a place where I was getting separated from people and I really like being with people. So I got a job with RMP, a receptive operator in New York City and I fell in love. I just love this side of the industry because people are just straightforward—"yes, no, this is what we want, we're going to wait."
What drove you to start your current company Twin Travel Concepts?
In 2011 a whole bunch of things were happening in our personal life—my husband's and mine. His mom was sick and she couldn't live by herself anymore. He was doing set design for fashion shoots, but the economy was still tough. So we decided to make the shift and move to upstate New York. With that I decided to start my own company. I started out very small. Dipped into savings for the first year or two but now we're growing at 30 percent, 40 percent a year.
And how has your customer changed from when you were at the receptive company?
I do a little international; I have a Brazilian client that sends agricultural tours but most everything is domestic. I'm working with group leaders and tour operators. I don't do a tremendous amount of marketing and I sometimes feel guilty about that, but the business keeps growing. I don't know if I'm just lucky because the business is good right now for the travel industry or if it's that I've done something right.
Talk about the transition from when you were working in an office, had colleagues, going in every day and somebody else ultimately was doing accounting at the end of the day to setting up your own shop. How daunting of a move is that?
That actually was exciting. I'm fine on my own. I'm one of those that I can structure myself well enough. But there is anxiety because now it's all on me. There's no, "Well, I did my job," if it's not working. There's none of that.
There are plenty of mistakes that have been made, but I felt like a weight was off my shoulders because I wasn't trying to please anyone. I wasn't trying to be the good vice president, the good director of sales. I was just trying to be the good president, but I only had myself to please.
Do you remember the first few groups you worked with?
I got a call from a Jewish community center in Long Island, wanting me to do some trips for her. That's the town I grew up in so I knew exactly where it was. She found my website right away and she needed a tour operator. We had this great conversation and I've since done several trips for her. I remember being like, "Wow, it works!" I put a horrible website at first because I did it myself. By a year later I had somebody else doing it—made it a nice website.
Was it at that point where you thought, OK, this is legitimate?
I think right away I felt like it was legitimate. Because I know a lot of people in the industry and they said, "Oh, you're going to do great." One of the first things I did was join ABA, NTA and ASTA so I could put that on the website and I knew that that would make people feel more comfortable. And I started getting bookings from tour operators.
What's the value proposition why a tour operator at NTA would book a trip through another tour operator such as yourself?
The value prop is experience in that area and time. A lot of us have small companies; we don't have the time. Sometimes I use tour operators and receptive operators, it depends on what I'm selling. Now that I'm a member of TAP, I'm tapped into all these great programs, contracts that we have with other vendors that give me options.
Like this interview? Check out the Traveling Tribes podcast on Leisure Group Travel, or anywhere you enjoy listening to podcasts.

What trends are you seeing in destinations that are of interest to your groups?
Well, there's always New York City, but besides that, I'm doing Philadelphia more, it's a great place to go. New England is hot—particularly the Berkshires. That's one that a lot of people don't know and it's got so many great attractions. Red Lion in Stockbridge, the Norman Rockwell Museum, the Shaker Village, the incredible art from the Clark Art Museum to MASS MoCA. It's just a fantastic, beautiful destination.
Turn the focus to your hometown, New York City. There has been a substantial amount of product built and the destination has probably never been hotter. What's your take?
I think it's great. There is always something new, so groups will come back because there's always a new show, there's always someplace to go shopping, there's always something new. Now it's One World Observatory. Before it was the 9/11 Museum.
Does all the new development take away from the authenticity?
I wouldn't say it lacks authenticity, but there's a trade-off. It's still authentic, but the issue from a New Yorker point of view is that all the creative people, the starving artists can't live there anymore because of the real estate prices. So they went to Brooklyn. Now Brooklyn is getting hot, so I don't know where those characters are going.
How did you know it was time to scale the business from a one-man operation?
When I can't sleep at night. Definitely the stress because I couldn't get all this done today. And, of course what happens is you get so busy you're taking care of operations. And all of a sudden you're not marketing. I was doing well and then I had a down year because I didn't do any marketing from the year before because I was too busy. That's when I said, "OK, I have to make an investment." I clearly have enough knowledge here that I can do this. So I hired and then I hired again.
Where do you see your business going? Is there a level where you're going to be comfortable size-wise, employee-wise?
I'm just going to let the universe bring it to me. That's how I did this, that's how I'm going to continue to do it. I'm just going to keep on doing what feels right and feels good.
Connect with Nick Calderazzo