Cruise blogger Cindy Bertram interviews six women who have reached the top echelon of the cruise industry
Cindy Bertram, a cruise expert best known for Cindy's Inside Cruise Track, a familiar feature on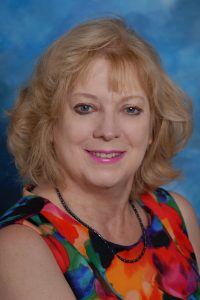 LeisureGroupTravel.com, has a new book out. In How Six Women Cruise Executives Steer the Cruise Industry Today, she tells the stories of female leaders who have made it to the highest rungs of their profession.
In her introduction, Bertram writes that effective leaders certainly have the skills to make the hard decisions, "but the best leaders I've seen and have been fortunate to know have other components. They lead by example, are accessible and possess that true human touch. Yes, they want to ensure that the businesses they lead prosper and are profitably successful, but it's not about being greedy. This is so true when it comes to women executives in the cruise industry. They have that real, authentic human component."
Profiled in the book are Diane Moore, president, Paul Gauguin Cruises; Edie Rodriguez, Americas brand chairman and corporate special advisor, Ponant; Ellen Bettridge, president and CEO, Uniworld Boutique River Cruise Collection; Christine Duffy, president, Carnival Cruise Line; Jan Schwartz, group president, Princess Cruises and Carnival Australia; and Kristin Karst, executive vice president and co-owner, AmaWaterways. Much of the 103 pages of storytelling is in the women's own words.
Bertram points out that empathy plays a big part in Duffy's management style, explaining that "when she goes onboard any of the Carnival ships, Christine spends time walking around personally thanking the staff and crew members, from the ones who work in the engine room to the ones who clean the staterooms. She feels it's important that people feel appreciated and are acknowledged for the work they do…."
In the Duffy profile, it's mentioned that during her first year as president of Carnival, she made a commitment to visit all Carnival ships around the globe, a promise she fulfilled.
In writing about the six women featured, Bertram traces their career paths, asks them about mentors, and provides insights into their views on the cruise industry, of running the business, and balancing work and family life.
Duffy, for example, started as a travel agent in Philadelphia, later became the first woman to serve as CEO of Maritz Travel and then obtained her first job in the cruise industry—CEO of Cruise Lines International Association.
"My first cruise," Duffy recalls, "was actually my honeymoon back in 1981—I was a travel agent at the time. Little did I know that 35 years later I would be president of the world's largest cruise operator!"
Diane Moore began her career with Royal Cruise Line, which was run by her father, Richard Revnes. He instilled in her a strong work ethic and encouraged her to find jobs at an early age. She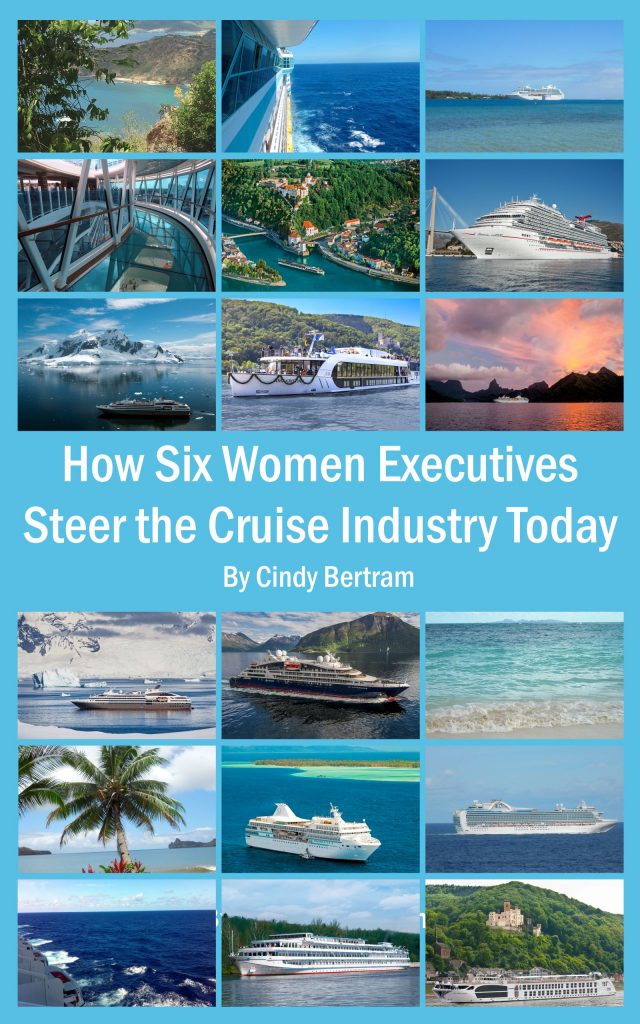 recalls working at a Chicago-area nursery picking buds off the peonies in spring, a job she did for three years.
"With my father being an entrepreneur in the 1950s and '60s, he was always thinking about ways for my siblings and me to make money," Moore says. "There was a Sara Lee outlet store in our area, so we would go to the store and buy things. Then we would put those items in our wagon and went around to our neighbors selling them. At the time we probably made 20 cents, but it was fun and we learned a lot."
After Royal Cruise Line, Moore went on to executive positions at Holland America Line, Crystal Cruises and Virtuoso before becoming president of Windstar Cruises. For the past seven years she has been president of Paul Gauguin Cruises.
Edie Rodriguez, writes Bertram, held vice president roles at Cunard, Seabourn, Carnival and Azamara before serving as president and COO of Crystal Cruises from 2013-2017. Now she is using her 30 years of experience in the position at Ponant, the only French-owned cruise line, and sees luxury yacht expedition cruising growing exponentially. Referring to Ponant's super sleek yachts, she says …."it's like having a Ferrari or Lamborghini on the water."
As for being a woman executive, Rodriguez says, "Being female is irrevelant. When considered for the wonderful roles I've had so far in my career, these came about because I had the qualifications and experience. We shouldn't focus on gender. It should be who the best person is, not what their gender is."
Bertram, who earned her MBA from Loyola University Chicago, also has a chapter on an influential woman in another field—Sister Jean Dolores Schmidt, chaplain of the Loyola Ramblers basketball team since 1994. Sister Jean, at age 98, became a household name in the spring of 2018 when the underdog Ramblers were making dramatic headway in the NCAA Finals. Players and fans drew on her for inspiration, and she became a national phenomenon.
How Six Women Executives Steer the Cruise Industry Today by Cindy Bertram is available on Amazon, https://www.amazon.com/dp/1726872831.