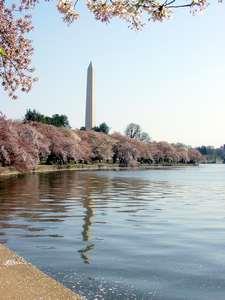 Every year tens of thousands of visitors, from school children and foreign students to families, meetings and tour groups, descend on our Nation's Capital. With so much of our history and heritage in Washington, DC, it is an experience like no other in the world. There is so much to see and do, you'll always depart wishing you had more time.
National Cherry Blossom Festival
This past March and April the city celebrated the centennial of the 1912 gift of 3,000 cherry trees from Tokyo Mayor Yukio Ozaki to the City of Washington, DC. The annual Cherry Blossom Festival, the nation's springtime festival, attracts more than a million visitors each year to witness the blossoming of the trees and enjoy the numerous events.
View the Digital Flipbook Edition Below