With MSC Cruises' continued expansion plans, the new Seaside class of ships are a key part of the growth. Recently released details provide more provide more. The MSC Seaside, first of their Seaside class of ships, will be sailing from PortMiami year round to the Caribbean with a debut November 2017.  She'll also be the first MSC Cruises' ship to be christened in the United States.  Yes Miami, here she comes!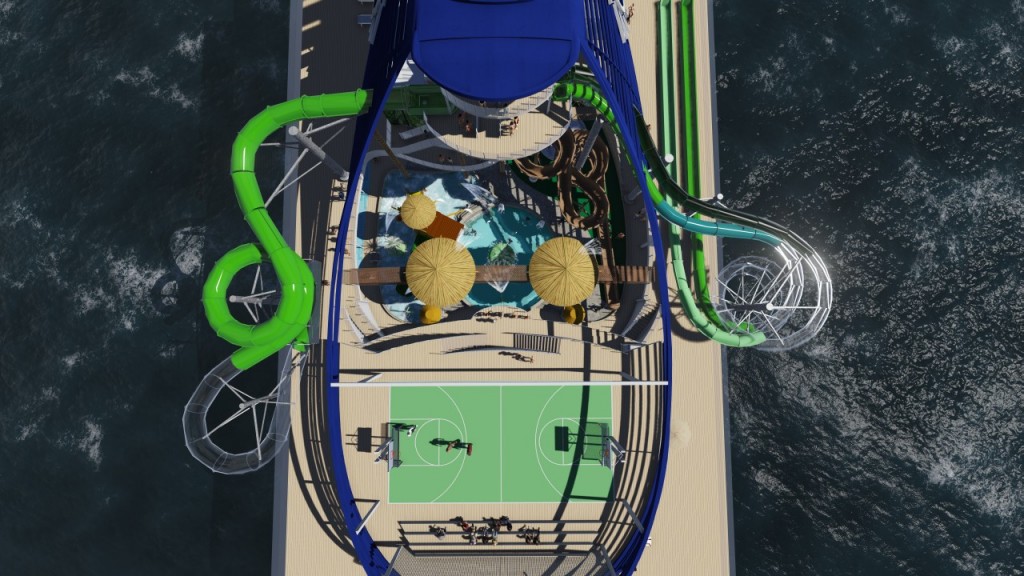 The MSC Seaside – Multi-story Aqua Park
Accommodating 4,140 guests based on double occupancy with a gross tonnage of 154, 000 tons, the MSC Seaside is currently under construction at Fincantieri shipyard in Italy.
The MSC Seaside introduces some new "firsts," besides traditional favorites. She'll have one of the largest interactive aqua parks found at sea. This two deck area features activities for families and children, and is being built by WhiteWater West Industries, renowned award winning manufacturer and designer of waterpark attractions.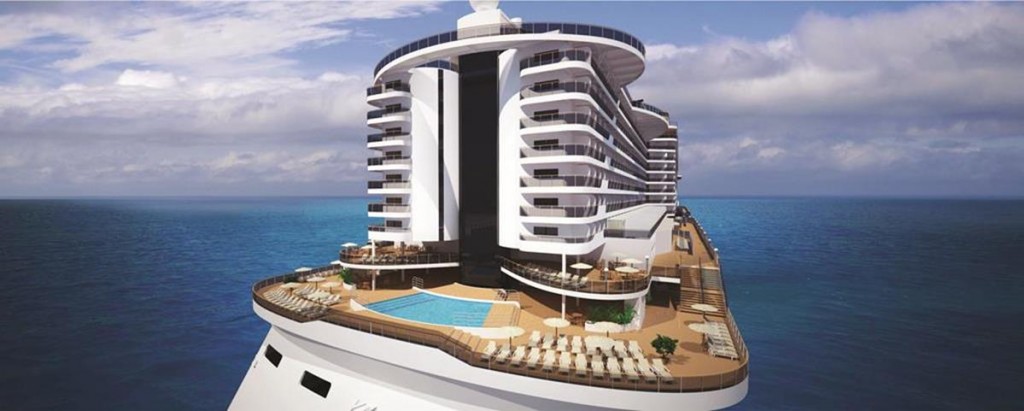 Aqua Park Highlights
She'll be the first cruise ship to feature Slideboarding™. This unique waterslide includes an interactive video game. Guests race down a 367 foot two-story slide on a sleek raft that includes an embedded game controller with colored buttons.  Using the colored buttons on the raft, guests match the colors of the flashing strobe lights located on different sections of the slide. One of the fun technology aspects of Slideboarding™?  The slide is able to track the progress and scores of the guest on the waterslide using a smart gaming system.
Adding a high energy competitive experience within the aqua park is the new Dueling High-Speed Aqua Tubes ™.  Guests can actually race against each other on slides going through 525 feet of turns, twists and drops. The slides partially extend over the side of the ship providing guests with fun looks at the sea below.
A portion of the aqua park is dedicated to its youngest cruisers. The AquaPlay™ area,   a colorful water play structure that provides experiences of its own, is complete with tipping buckets, solid stream jets, a raintree and mini-slide.
Adventure Trail – Ropes Course
The Adventure Trail, which is directly connected to the aqua park, is a ropes course. Guests can cross between rope bridges, soaring towers, climbs, slides and crawl –throughs, while enjoying the amazing views.  Another fun aspect?  Guests navigating the Adventure Trail need to move quickly because guests below will be able to use water spray cannons to soak them.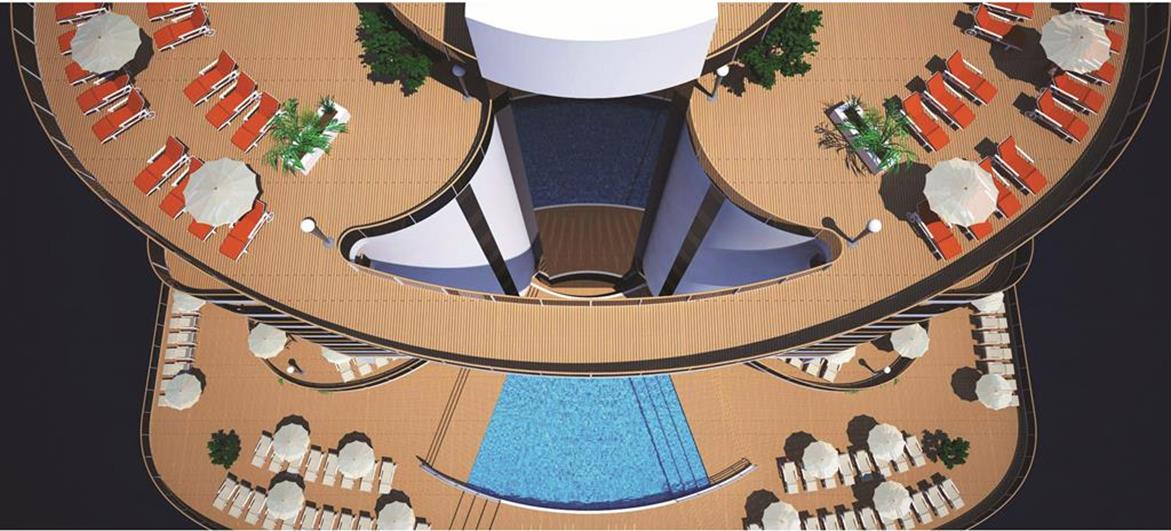 State of the Art Enhancements
MSC Cruises' unique "ship within the ship" area, the MSC Yacht Club will also be onboard with enhanced features.   Panoramic elevators with sea views, a waterfront promenade with shops, public areas and restaurants are a few more key things the MSC Seaside will have onboard.
Where she'll sail
MSC Cruises and PortMiami recently signed a new letter of intent in March, which details their collaboration on plans to newly renovate and expand a dedicated berth terminal at PortMiami. The MSC Seaside will be homeported at the PortMiami where she'll be sailing on different Caribbean cruise itineraries starting November 2017.
Additional Seaside Class of Ships
MSC Cruises has partnered with Fincantieri to build these new state-of-the-art ships as their Seaside project. The second Seaside ship is scheduled for delivery in May 2018. And MSC Cruises has an option for a third Seaside ship to be delivered in 2021. The Seaside project is part of the company's $5.3 billion expansion plan.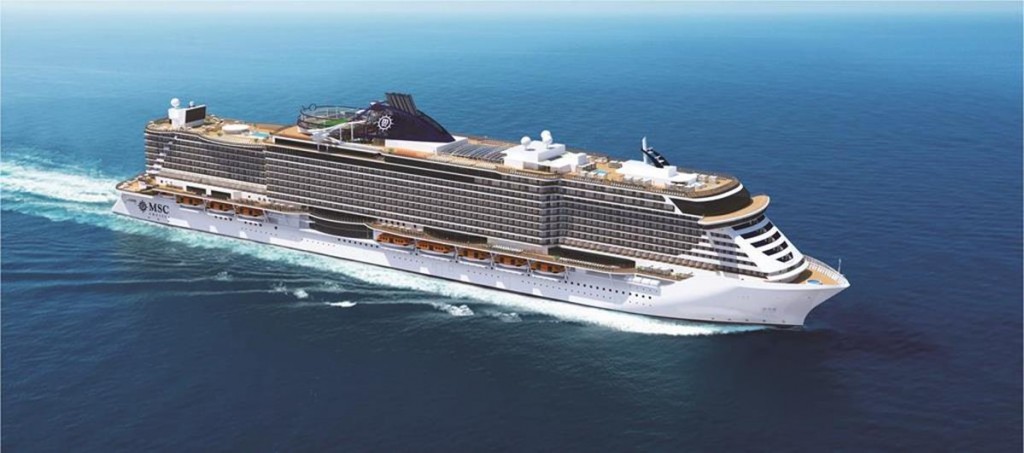 MSC Cruises & Where They Sail
Offering North American cruise guests with a "Mediterranean Style Cruise" experience, MSC Cruises currently has a fleet that includes 12 modern ships. Their ships cruise year-round in the Mediterranean, as well as offering seasonal sailings in the French Antilles, northern Europe, South Africa, South America, Dubai, Emirates and Oman.  Although MSC Cruises currently sails seasonally in the Caribbean with the MSC Divina, this will change when the MSC Seaside debuts in 2017.
More details and features about the MSC Seaside will be coming. If your group is looking to enjoy the "Mediterranean Style" of cruising sailing out of PortMiami, this might be another option to explore.