How many times have we sat at a marketplace table and asked, "What's new?" Usually, we follow by asking, "Where are the good places to eat?" Virginia seems to be ahead of the curve. Both questions are answered with an assortment of itineraries highlighting the Commonwealth's rich culinary, wine and spirits culture.
A great place to begin your search is the Virginia Tour Planning Guide 2014-2015. More than a dozen delectable itinerary adventures are showcased. Whether you are visiting for just the day, or enjoying an extended Virginia stay, there are great options in each of Virginia's nine tourism regions. For another 30 itineraries, visit online at virginia.org/gsm/groups and search by region, town or culinary/wine.
From abundant waters and the fresh catch they yield to rich farmland and the fruits, vegetables and meats they provide, groups will never go hungry in Virginia. Here are just a few appetizers to help your planning get started.
Virginia's Shenandoah Valley region is both scenic and fertile. The "Shenandoah Wine Trail: A Vintage Experience…Plus" combines stops at five wineries, each with their own distinct wines coupled with delightful meals at popular restaurants. Apple fritters at the Johnny Appleseed Restaurant are an absolute must.
A well-liked stop on I-81 in the Shenandoah Valley is Harrisonburg. We cannot help but believe the "Harrisonburg Culinary Trip" is a primary reason for the area's popularity. A variety of international venues and local favorites, all using fresh local product, are giving Harrisonburg a reputation as a dining destination. The nearby White Oak Lavender Farm is a delight. With a little prodding the owner might just share which local chefs are featuring his lavender.
At the intersection of I-81 & I-77 you'll find Wytheville, VA in the heart of the Blue Ridge Mountains region. It's only fitting to follow an itinerary labeled "Wine and Dine in the Mountains." A visit to West Wind Farm Vineyard and Winery is memorable with wonderful wines being paired with appropriate hors d'oeuvres. Catered lunches and dinners are also available. The nearby Rural Retreat Winery and Vineyard features a dozen wines available for tasting and an authentic Amish-style deli complete with homemade sandwiches.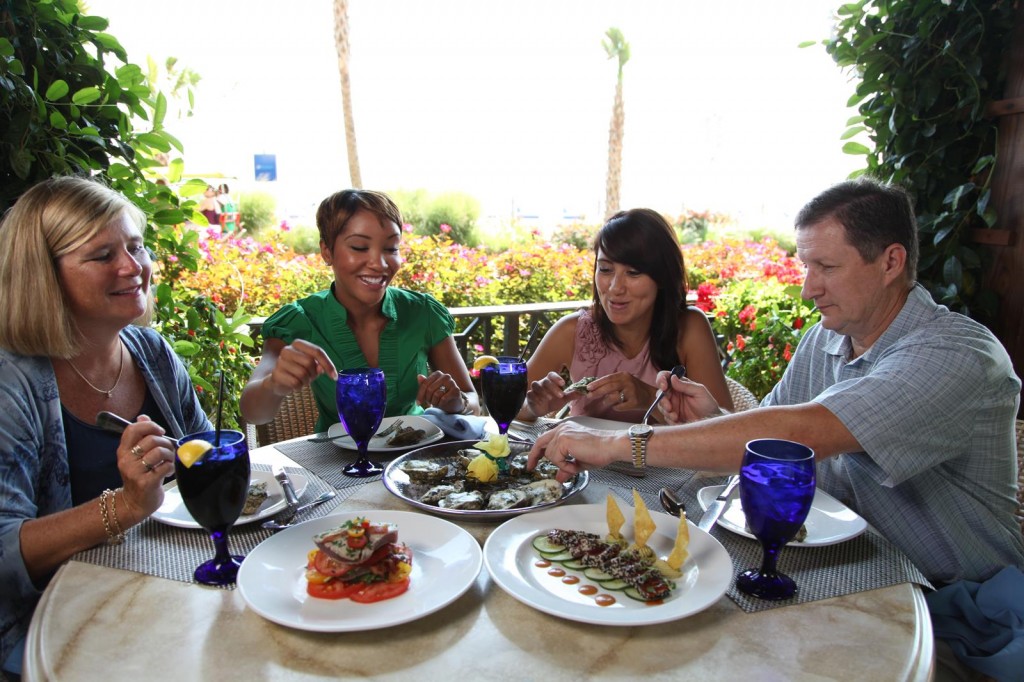 Loudon in the Northern Virginia region has a rich agricultural history dating back to the late 1700s. Today, local growers and more than 30 wineries continue the farming tradition. The "Historic Loudon Wine and Food Tour" showcases the area. A full tasting with a small pairing of meats, cheeses and chocolate awaits groups at Fabbioli Wine Cellars. Zephaniah Winery features a full tasting with the owner in an 1830s home. The Little Apple Pastry Shop is more than baked goods and the popular bakery Lola's is a must stop in historic downtown Leesburg. The Home Farm Store and shopping in Middleburg is a sampling of Loudon County specialties.
I've said it before and it's worth repeating, "Richmond is the best kept secret on I-95." For history buffs and foodies, however, the secret is out of the bag. In Virginia's state capitol you'll be delighted with the "Wine, Dine or Do It Yourself" itinerary. In the Carytown district start your day with a cooking class at The Complete Gourmet. History comes alive with an afternoon tea at the Virginia House. Wine tasting, a tour and dinner highlight a visit to the James River Cellars Winery. Extend your tour cooking your lunch at Mise En Place; visiting New Kent Winery, dinner at Lemaire's in the 5-Star, 5-Diamond Jefferson Hotel, Maymont and Henricus Historical Park.
South of Charlottesville on I-64, rural Nelson County is home to one of the Commonwealth's more unique itineraries, the "Red, White and Brew Trail." Leave the driving to a professional and build your visit around 10 wineries, four craft breweries, a hard apple cidery, comfortable B&Bs and inns. and a variety of restaurants.
Just about every food itinerary is sprinkled with a taste of chocolate. One Virginia community in the Coastal Region takes it to the max with the three-day "Chocolate Walk in Norfolk." There's no dilly dallying as the chocolate walk begins with a stop at the Chocollage Bakery, featuring its chocolate pound cake and more. Next, it's on to five downtown restaurants, each with a sampling of their chocolate themed specialty. It's like a progressive chocolate dinner! Day two includes a guided tour of Rowena's Tea Room factory and gift shop, French chocolate at Le Marche, cupcakes at Carolina Cupcakes and a Torta De Chocolate dessert at Luna Maya. Cooking and baking classes are available at the Culinary Arts Institute with Casual Chef. Start your last morning in Norfolk with a chocolate-inspired brunch aboard the Spirit of Norfolk.
Whether you simply sample a Virginia delicacy as part of your tour, or you enjoy a full-blown itinerary of good food, wine and spirits, your group is sure to return home with a memorable taste of Virginia.