Millions of visitors in Washington gravitate to the National Mall to remember great presidents, honor veterans and celebrate the nation's commitment to freedom and equality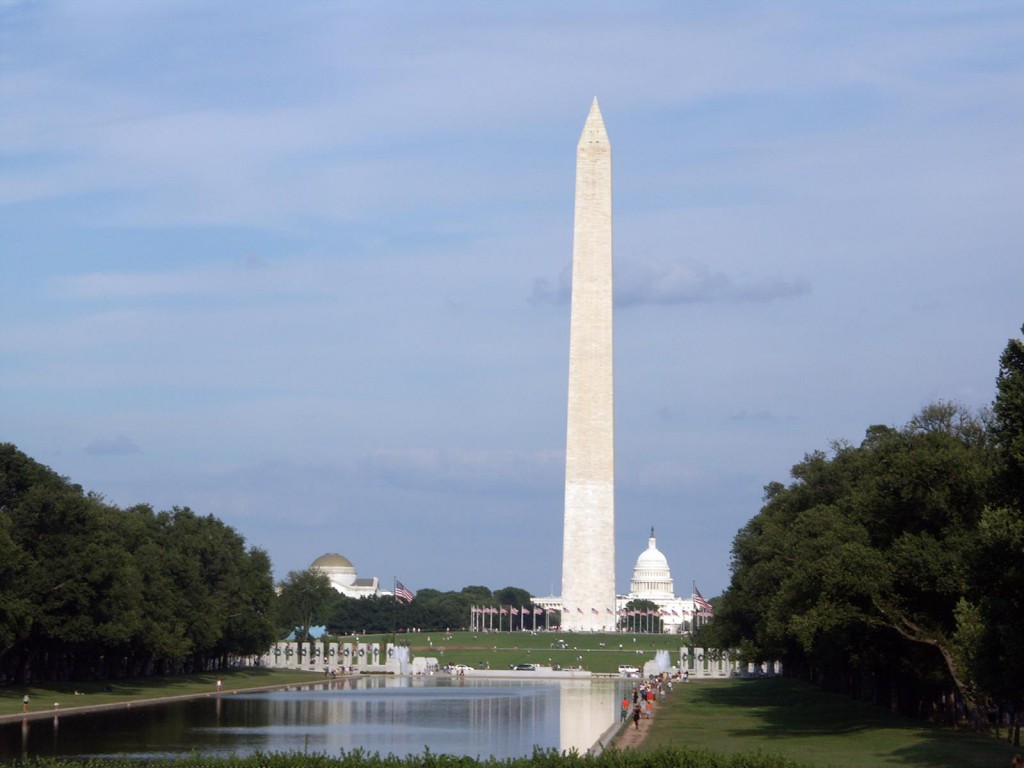 Monuments, memorials and museums….More than a third of the major attractions in our Nation's Capital lie within the National Mall, a pedestrian-friendly, green expanse that stretches two miles from the U.S. Capitol to the Lincoln Memorial and Potomac River.
East of 17th Street are the popular Smithsonian museums, to the west the most-visited monuments and memorials. Maintained by the National Park Service, the monuments attract throngs to West Potomac Park and the cherry-tree-lined Tidal Basin. Here we feature six must-see shrines that reflect the best of America.
Washington Monument
Dominating the city skyline from its position in the center of the National Mall, the 555-foot Washington Monument reopened last May after being closed for three years because of earthquake damage. Built from 1848-1894, the world's tallest freestanding stone obelisk honors George Washington, America's first president and commander of the army that defeated England in the war for independence. A 70-second ride in a glass-walled elevator takes visitors to an observation room near the top, where eight windows provide spectacular views. This is a ticketed attraction, and groups will want to reserve well in advance.
Download the Magazine to Read the Full Article