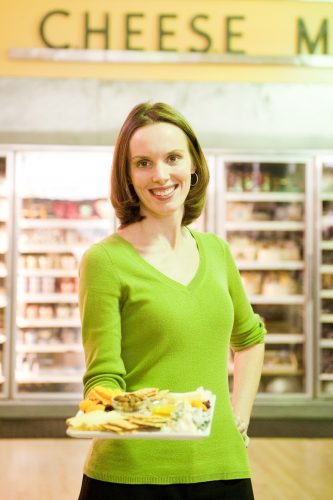 Inspired by a tour they took in New York City, Theresa Nemetz and her husband Wade started a food tour company in their native Milwaukee. With business booming, Milwaukee Food & City Tours is looking at expanding their tour offerings by offering outbound culinary-inspired tours. Learn their story in this edition of Take 5.
How did you get started offering food tours in Milwaukee?
My husband Wade and I had been on vacation in New York City. We took a walking food tour and a couple minutes into the tour we said, "We should do this in Milwaukee because we have so many great ethnic restaurants." Nine years later I had no idea that my hobby would become a full-time job.
A lot of people can get inspired by an idea and think to themselves, "I can do this back at home." How did the idea in New York City become a business in Milwaukee?
When we came back home, my husband and I went to a home goods store and bought a walking wheel so that we could measure out the distance between restaurants. We logistically started to put together a route and a tour concept. I worked with a friend to build a website and then after that, people started calling.
The transition from hobby to a full-time company was that first, we had groups calling us saying, "We want to do your tour, but we need this to be a tour that can work for a group." That led us to start thinking about how can we make these tours a unique experience but still be able to match the needs of the group travel market. The second thing that really took us to the next level is that we bought our own buses. Once we bought our own vehicles, we decided to do this year-round as a full-time company.
How do you work with pre-formed groups?
When a group comes to us, oftentimes they have their own motorcoach. We are taking care of everything on the ground so that they can pull up, we step on and we'll take care of all the logistics. For instance, a group wants to do a progressive epic lunch tour. When they arrive we get on the bus and we start talking about the Germans of Milwaukee and go and enjoy some sausage, beer and cheese. And then we'll go over to the Italian neighborhood and we'll talk about the Italian immigration and we'll sample some food. And then we'll go to the Irish side of town and then we'll go to the Polish side of town. In each of these neighborhoods we are telling the story of Milwaukee's great immigrant past and we're also sampling food. It adds up to a meal through the course of the day but allows you to really see the city as well. We have a tour guide who's narrating the entire experience.
We also have a calendar on our website that an individual can come and check out our tours. We are a year-round tour company but in the winter times we tend to offer primarily our bus tours (not walking tours). For example, we have a pizza bus tour that runs every Saturday night that is extremely popular. We also offer our Blood Mary Brunch tour, which has limited walking. Starting Mother's Day weekend, we're offering our wide array of walking and bus tours.
Last year we launched a historic bar tour. Now we have a craft breweries and cocktails tour. Milwaukee's craft brewery scene is growing very quickly right now with a wide variety of different craft breweries that are now open.
Would you classify your customers as "foodies?"
When we first started almost 10 years ago, we thought we were creating this concept for the foodie. And through the years we've realized that our customer is more the everyday individual who wants to go out and explore the city, learn something new and try something new.
What hot in the Milwaukee food scene?
We have some amazing older ethnic restaurants. We're seeing these older restaurants looking at how to reinvent themselves, how to stay traditional but also capture that younger market. Per capita, we have a significant number of restaurants. We're seeing a trend of not having these really large establishments anymore but little small establishments with limited seating that they can do unique food items.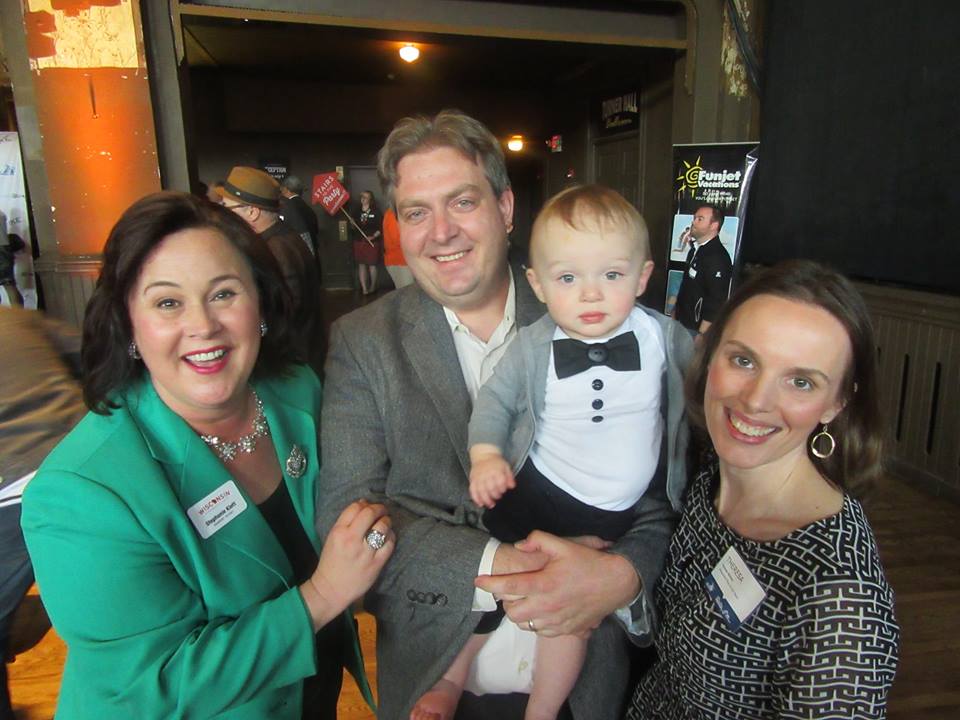 What's proven effective for you as far as acquiring business?
Our customers are our best fans and advocates. When we started, we did not have money for advertising so we believed in producing a great product that people loved and went back to work on Monday morning to tell their colleagues and friends about. The amount of repeat business that we've had is very significant and we know it's because individuals are talking about our tour concepts. We also have been active on social media. We've done some fun events like cupcake giveaways and photo contests that have helped us acquire new customers.
Like this interview? Check out the Traveling Tribes podcast on Leisure Group Travel, or anywhere you enjoy listening to podcasts.
We've also developed a nice newsletter that we like to use to talk about what we're doing and promote upcoming events. When we put out the newsletter, we have people come back to us with comments and suggestions for other tour ideas. That's probably been the most interesting thing for us – working with individuals and just to be able to do things that they suggest. Almost all of our tours have been developed because of ideas that other individuals that come on our tours had and have suggested.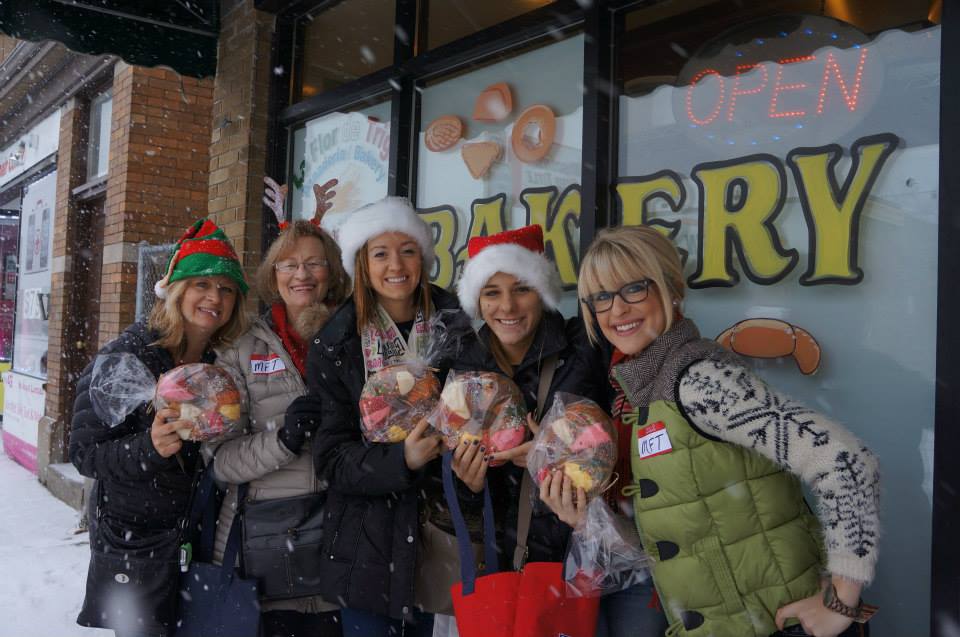 Milwaukee has a rich ethnic heritage that lends itself to something like what you're doing. Do you see growth in this concept in other cities?
The food tour industry is growing by leaps and bounds. We've had the opportunity to help several individuals get their tour companies started and we've had a chance to travel around the country on vacations where we can check out other tour operators and see their operations. This has given us a chance to connect with the food tour industry.
I think that it is growing quickly because everyone is looking for a unique experience and everybody loves eating. So why not combine those two together? We're seeing more baby boomers and millennials, and they want to get off the bus and explore the city with unique, fun, active activities that they can really get into.
What's your next project?
The thing that I'm most excited about is that we're going to be doing an international pizza trip to Italy. We're going to be deconstructing the pizza on our trip, visiting a buffalo mozzarella farm; we're going to be visiting the flour mills, the wineries, the tomato farms and exploring the science behind pizza right where it began.
I think that that's really the next step on the horizon for us and it's something that we're looking at. I like to have a lot of mentors within the travel community so that I really understand what the steps are to be successful. For example, we love Wendy Dobrzynski from Circle Wisconsin because she has helped us so much to understand the group travel market. So if we're going to take that next step to doing outbound trips, we're really looking for who can we rely on for advice so that we can make sure that we have a well-developed and popular product.
What advice do you give people that see the success that you've had and are looking to start a similar business in a different part of the country?
The number one piece of advice that we give individuals starting group tours is to really focus on doing well. There are no shortcuts to be taken. You really have to think things through so that a group is not surprised by whatever itinerary you've put together for them. The other thing that we really talk about is to treat their partners well. We advise people to treat their restaurant partners well, pay everyone full price, provide gratuities to the staff that are helping you along the way. Because at the end of the day, you're a tour operator and you're relying on partners to help you look great and to help the city shine.
Connect with Theresa Nemetz
Like this interview? Check out the Traveling Tribes podcast on Leisure Group Travel, or anywhere you enjoy listening to podcasts.