The third annual Midwest Marketplace shines a bright light on Southern Wisconsin
Tour operators and bank travel club directors met with over 90 destinations, attractions and hotels spread across Wisconsin, Iowa, Indiana, Illinois, South Dakota, Minnesota and Michigan during April's third annual Midwest Marketplace.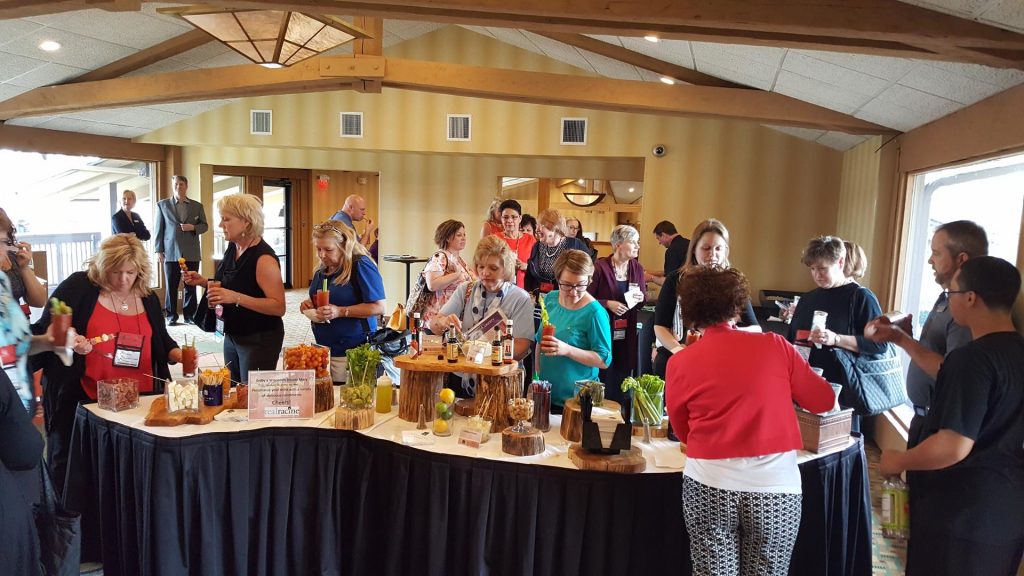 Hosted by Circle Wisconsin, the event was held in the southeastern Wisconsin resort community of Delavan at the Lake Lawn Resort. The historic property, dating back some 130 years is located on 250 wooded acres alongside two miles of Delavan Lake shoreline, with a beautiful lake and resort golf course as the backdrop. Its outdoor function space got plenty of use, thanks to mild spring temperatures.
An event like this shows why even during this era of increased connectivity through technology and social media outlets, face-to-face communication still wins. Wendy Dobrzynski, executive director of Circle Wisconsin, said, "2016 Midwest Marketplace exceeded our expectations. It seemed like everything flowed flawlessly. The resort did a fantastic job and the appointments went beautifully." During the three-day event, buyers and sellers were matched in six-minute appointment sessions, with nearly 2,800 one-on-one meetings taking place.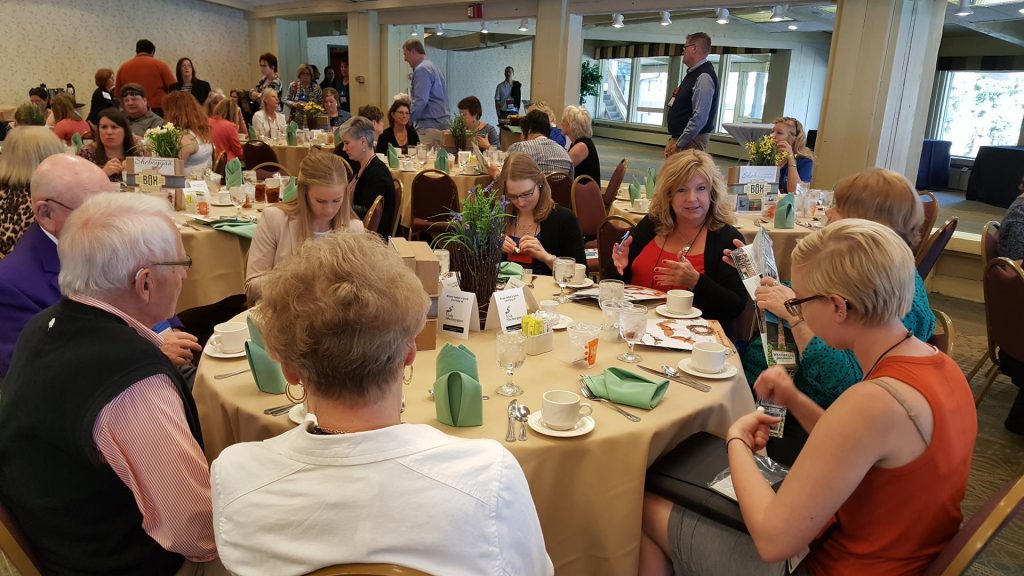 The relaxed, intimate setting of Midwest Marketplace lends itself to learning and relationship-building, the two ingredients vital to success in the group travel business. Attendees liked that the event was intimate and casual. "If your business model requires you build a relationship with group travel buyers, this is the show to attend," states Theresa O'Rourke, vice president of Premier Travel Media, a sponsor of the show.
Midwest Marketplace generated an estimated a million dollars in current and future economic impact for the region and in the process created a wealth of new life enriching experiences for group travelers.
Buyers came from across the Midwest and as far away as South Carolina. "I have so many new ideas for trips and tours for 2017," stated Kris Jekel of Wanderlust Tours, commenting on her packed appointment schedule.
Buyers are able to meet with new suppliers that they normally wouldn't see at the large association events. "Part of that is our price point," said Dobrzynski. "We have quite a few smaller venues that can't afford the larger shows." Attendees agree, with many commenting that they like the "local" Midwest aspect of the show.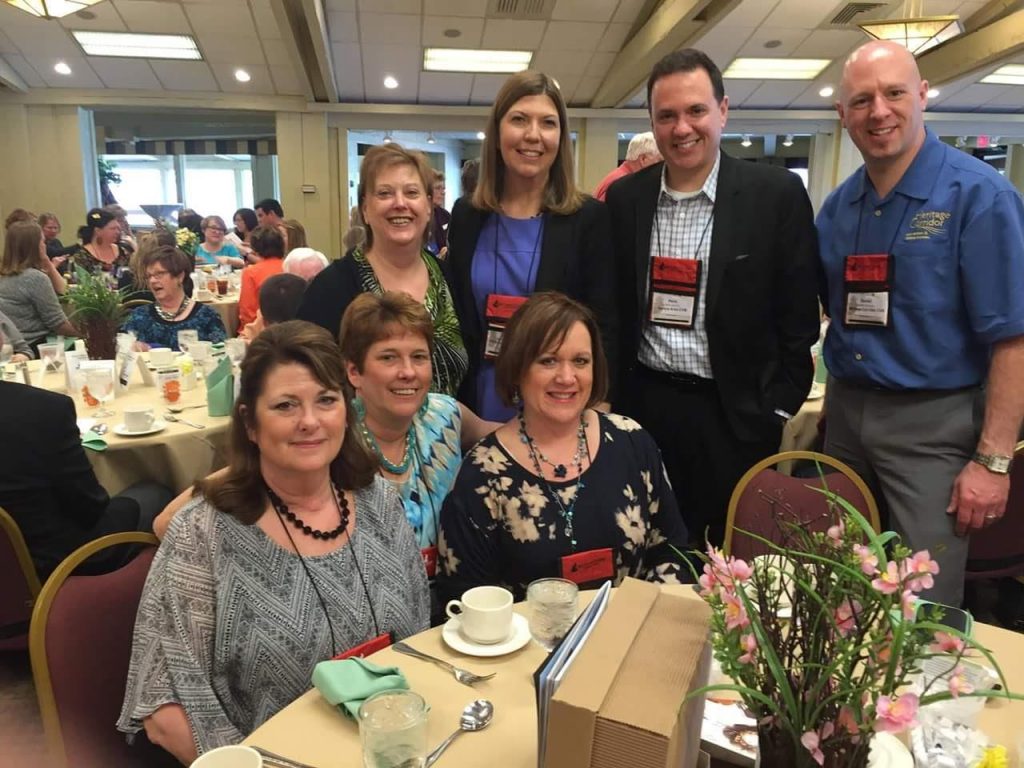 While Dobrzynski points out that it's somewhat cliché, friendly is one of the first things that comes to mind when one thinks of the Midwest. "It's true," she said. "When groups come to the Midwest they are going to visit some very unique destinations and meet some really nice people. The Midwest is the epitome of hospitality."
Alexa Steiner, of the Sioux Falls Convention and Visitors Bureau, said, "It was a very outstanding show for the cost. We will absolutely be returning." MJ from Door Peninsula Winery added, "Everything was above and beyond what we expected. We made great contacts and new friends."
Amidst the marketplace appointments was a full social calendar and evening events. Attendees raved about the non-traditional Bloody Mary break that added a unique social element to the show and exceptional food and service at the resort.
A newly opened Rosewood Dinner Theatre & Entertainment venue hosted delegates on Sunday night. The group enjoyed dinner and were surprised with an Elvis impersonator, recognized as one of the best in the country. Monday night's entertainment, dinner and cocktail reception at Lake Lawn Resort featured noted country music singer Maggie May.
[cta id="54018″ vid="0″]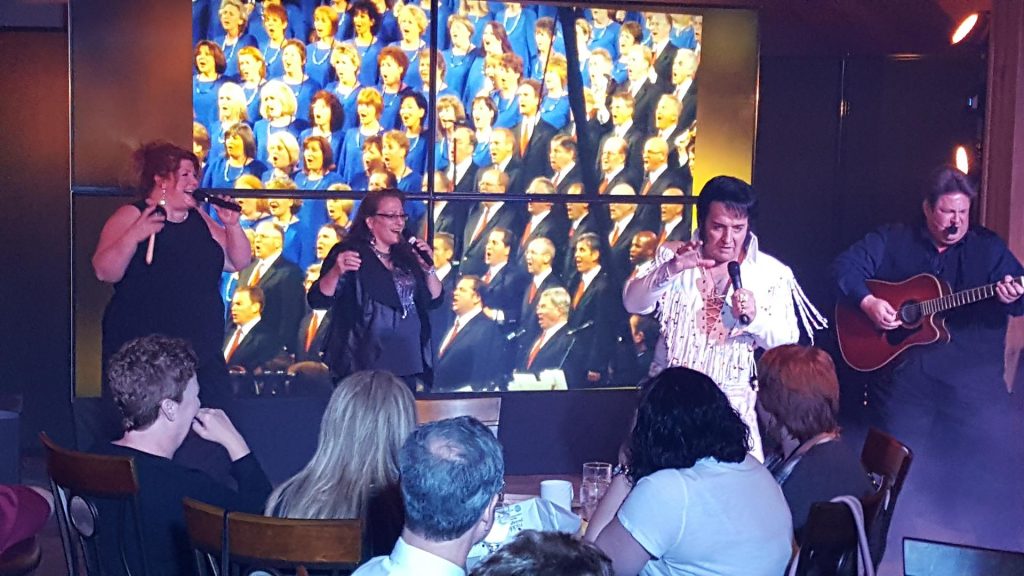 As follow-up materials are coming in, buyers are reminded again what a great marketplace it was. So much to see and do with so little time. Many are looking forward to the 2017 Circle Wisconsin Midwest Marketplace, set for April 2-4, 2017 at the Radisson Hotel & Conference Center in Green Bay.