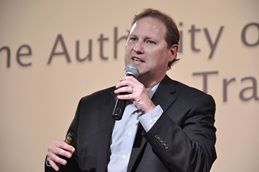 With an estimated 75 million international travelers coming to America last year, this is the hot market that has everyone's attention. In the center of it are America's receptive operators, who stand to benefit most from an uptick in travel to the USA.
We talked with Matt Grayson, executive director of the Receptive Services Association of America, for his take on what's hot in the inbound market and where the next growth area is coming from.
Travel to America has not always been at the top of foreigners' wish list. How does it feel to be the popular kid in school now?
It's good to be the flavor of this era. Research has shown that in places like China, the U.S. is the dream destination for a lot of travelers. Brand USA has played a key role here by taking our message and distributing it in great fashion around world. They are making it comprehensible and removing some of the stigma that it's too difficult to travel to the U.S. by articulating the fun, history, diversity we have. We've really become a compelling product worldwide.
What activities does RSAA participate in with Brand USA?
We have a program where we facilitate follow-up on their mega fams. For example, recently there was Brand USA fam trip of 40 travel agents and tour operators from Australia and New Zealand. After the trip we were able to forward those contacts to our receptive operators to initiate follow-up. They came here and saw what we have to offer. Now the receptives can show you how it fits into your business and can make it into a trip. We're the part of the puzzle that connects the experience to the business.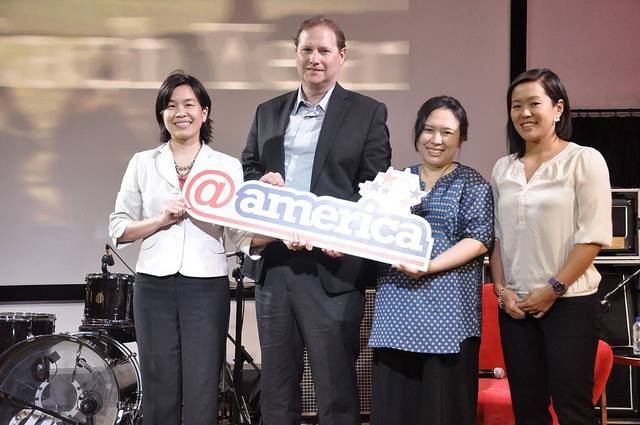 Make the argument that in today's age why you need a U.S.-based receptive.
Even though technology has progressed, transportation is more fluid, and security is less onerous, there's only so many minutes during the day. So while you can research for hours, you still may not know what you're looking at. A receptive operator knows whether or not the hotel is appropriate for your group in terms of location, proximity to attractions, experience in handling international passengers. They have a depth of knowledge on this side of the ocean that overseas buyers just don't have. It boils down to time and everybody is increasingly time poor. So instead of planning everything yourself, a good receptive has already done the legwork.
Outside of the major hub cities, where are your members seeing spikes in traveler interest?
The South is increasingly raising its profile. When I meet international operators, that is the area of the world that has taken their imagination. Personally, being from Kentucky, it's nice to see. There's a lot in the South that's very drivable, very Americana, so-to-speak. There's a lot that they don't know about yet and therefore want to see.
What countries do your members see as doing very well in terms of delivering passengers? Any pleasant surprises or disappointments?
There has been a lot of flatness in Western Europe. That's a function of the economy, exchange rates , and very experienced travelers who have been to the U.S. before. On the other hand, Brazil is one hot market.
One of the interesting things I showcase when I do presentations for the industry is a comparison of the U.S. inbound market from 1997 to 2012. I have a graph that shows visa waiver and non-visa waiver country visitor numbers. In 1997 visa-waiver countries accounted for the vast majority of inbound travelers. But now those lines are converging. It's not quite 50-50 but is moving in that direction.
So in that sense, all the markets are a surprise. The numbers are not where they traditionally were 10-15 years ago. We see growth coming from the EAGLE countries which stands for Emerging And Growth Led Economies. They are the next BRIC's (Brazil, Russia, India, China).
Is there any room for traditional tour operators who are looking to develop their business by starting a receptive unit, or has that ship sailed?
It's a very competitive market. There are a number of big players who are well established with good technology. But there's an increase in specialization and customization, and I think there is a role for small companies that can fill those gaps. The inbound market to the U.S. is nowhere near saturated. The only constraints are the ones we impose on ourselves in terms of our infrastructure and marketing budget. If we had the capability to handle 100 million customers without the current restraints I think it would happen. And when you are talking those types of numbers for a small company that comes to shows, has a great website and a very specialized product to sell, they would do well. There's room.
What separates RSAA trade events from other industry shows?
We have a strong educational platform. Our members always want to know what the latest trends are and they get information at RSAA they can't get elsewhere. This year in Vegas our keynote panel was Todd Davidson from Travel Oregon, Alfredo Gonzales from Brand USA and our chairman, Johnathan Zuk. We had a discussion about how gateway destinations can form alliances with secondary destinations and get international travelers to explore more of America. Some of our break-outs included the U.S. Department of Commerce with the latest industry statistics, an Ask the Operator session and a supplier panel on how to work with receptives. We also have discussions with representatives from the BRIC countries about how to get travelers into secondary markets.
We cover topics like Risk Management. For instance, if you are new to the international market, are there things you need to know about when you market yourself to the international market, like insurance or liability issues that aren't a concern with domestic travelers.
Where is the growth for RSAA?
We want to grow our operator base so we represent receptives in all corners of the country with a diverse range of products. We bill ourselves as the authority on international inbound travel and we're increasingly known in DC as the representative of the community. We want to reach more suppliers as well and make ourselves known amongst the forest of associations that we are your resource for the international market. If you come to our show, or interact with our members you're going to be dealing with the person you need to see who's responsible for international inbound travel.
Now What? Connect!
Matt Grayson
Email: Matt.Grayson@rsaa.org
LinkedIn: Profile
Phone: 866.939.0934
Have something interesting to say? We are actively seeking interview candidates for future installments of Take 5. Drop us an

email

and tell us your story!