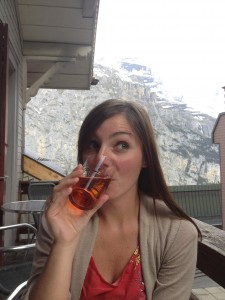 Mary Cecchini was a successful brand manager and event producer in Portland, Oregon. With a busy schedule, Mary realized she wasn't making space in her life for her true passions, so she left the corporate world and traveled extensively through Europe for five months. That's where Living Big was hatched.
For much of the trip she was panicked because she couldn't find her "aha" moment where her marketing skills and travel passion could co-exist. Then it all came together on a bench in the Scottish Highlands.
"I was on a large group tour because I didn't feel comfortable navigating the Highlands on my own," said Mary. "Everyone in the group went into the castle, but the last few weeks of the trip we had seen a lot of castles, so I opted out. I was sitting on the bench, it was just one of those picture-perfect days soaking in the sun. At that moment I realized I didn't have to choose one passion over the other. I could do both."
Enjoy this inspiring tale of pursuing dreams and living big.
Where did the name Living Big come from?
Living Big was something my mom would say to me as a kid. It was her mantra to be thoughtful of the way you live your life and be mindful of what you do every day. What I've gotten to realize as I've grown older is my concept of Living Big is connecting with other cultures, understanding a life outside of Portland, Oregon and crafting experiences for others.
How did you transition your idea to that actual first trip?
After my aha moment I certainly didn't have it all figured out. When I got back from my trip I was blogging about travel and I would get questions from people asking if I ever took anyone there. I had this idea of doing a guided trip but wasn't sure how to do it. The first destination I selected was Costa Rica and I was fortunate to land on some amazing destinations. It begins with the agenda, mapping out the trip and utilizing my marketing background. While all that was happening, the audience came together quite quickly so it was validation of what I was doing. In the course of 10-11 months the business model really began to cement itself and I started planning for future trips at the same time.
You've chosen to specialize in small group trips. What in your mind about small group travel works?
The sweet spot for me with small groups is about having a community to share an experience. It doesn't feel like it's so large that it becomes uncomfortable. When I look out into the large tour operator spectrum, you are with up to 50 people that you don't really know and may not have anything in common with.
On the other side of the spectrum is traveling independently. A lot of my clients are women, and traveling on their own isn't something they are looking for in their lives. They want to have these awesome experiences, they want to go to unique local spots to understand the local culture, but they want to go with a group of like-minded people.
I've set up my groups of 7-10 women, and I go to great lengths to connect with them before the trip. I have some exercises I go through that allow them to connect with other travelers so they can understand what similarities they have with each other.
How do you plan your group trips?
I am doing all the bookings on my own. I contract directly with the hotels, adventure outfitters and ground transportation companies. I find that it's not perhaps the norm for people who run other businesses like mine, but for me it's part of the enjoyment. I really like researching travel, coordinating with hotel operators and outfitters. It also gives me a chance and by that an extension for my travelers to have a more personal connection with the various parties that become part of the trip.
What sort of challenges does this present?
Lots of little challenges. Cultural differences, communication – lots of email back and forth. As a planner I have a very different expectation to the level of detail I'm looking for and hotel operators or ground handlers might not always mirror that. So lots of back and forth there. I am negotiating what those terms are on a vendor-by-vendor basis.
While there are challenges they don't outweigh the benefits I get with the one-on-one access to those vendors. It hasn't gotten to a point where it's so much of a burden, and frankly I enjoy that aspect of the business.
You seem to be focusing on international destinations – is that by design?
International is what I'm most passionate about, but what I have learned in the first year is the idea of women traveling solo, with a friend or group of women is a new concept to many so it stretches their boundaries. There are social stereotypes around women traveling together, and it's hard for some of my clients to go on a vacation and leave their husband and kids at home.
What I have learned from that experience is that I need to help my clients crawl, walk and run. So, I will be offering domestic trips – I'm co-hosting a five-day yoga retreat in Sonoma County – it's a great way to share my spirit of Living Big with the community but on a smaller scale. And for someone who's never traveled with other women it's a lighter way to have that experience.
In 2016 I will kick off a national parks series where I hope to share one new national park each year in a similar model. I am also kicking off a series of local adventures like snowshoeing. It's my vision to have a whole scale of adventures – local, national and international.
What sort of things are you doing as far as getting the word out about Living Big?
The marketing thus far has been very grass roots. Lots of social media, word of mouth and networking. I am blessed to have such a strong network of advocates here who are championing their own communities of Living Big. I've also started diving into a more focused effort around PR, advertising throughout social media and building my email audience.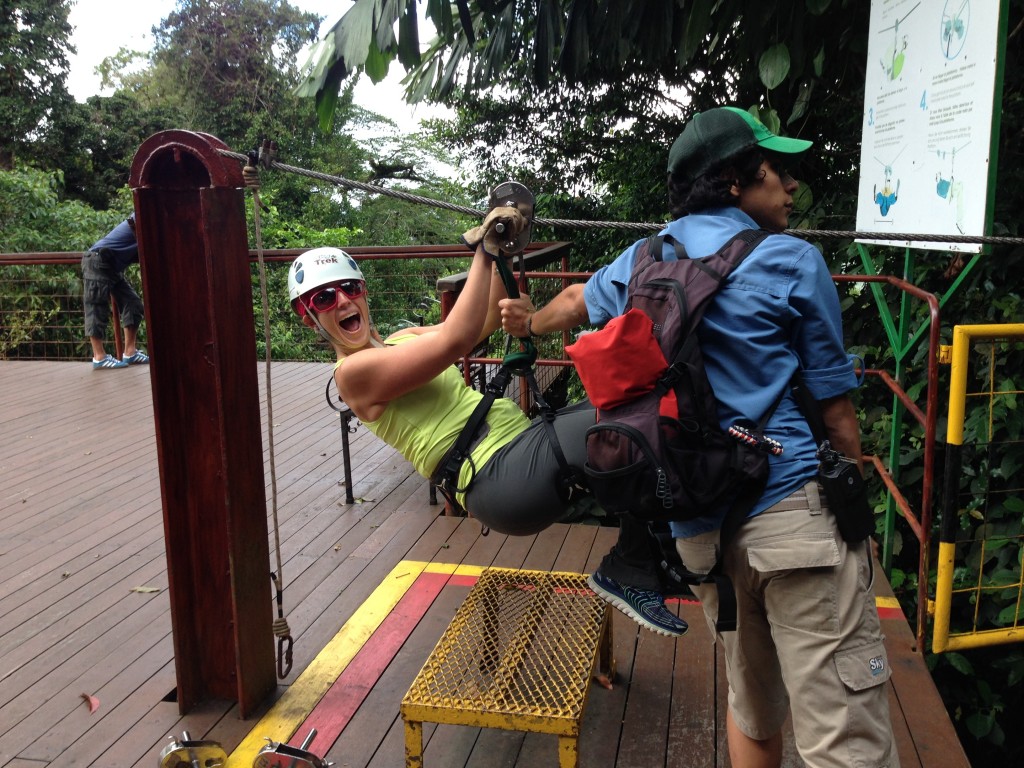 Any advice you would give someone considering a big move such as this?
I would say the first thing is you have to dive in. If I had my way, I would have had a complete business plan and website built, but you just have to start somewhere. That may mean you have to start with weekend trips, or maybe it's a similar path that I took where I picked an international destination and went for it.
Do tons of research, call people like me and learn along the way. Optimize and improve things as you go along. You can find ways to do more of what gives you the most energy and find other people for the parts that don't give you energy.
For example, I came into this business because I'm passionate about travel but I don't enjoy doing maintenance on the website. Through this process I have found a really cool woman who I can help pursue her passion of developing websites.
Asked if she's comfortable in her new shoes yet, Mary comments, " I'm learning every single day, constantly leaning into my community , how to more effectively communicate with vendors and better understand what my clients are looking for. It's a process that is by no means buttoned up, but it's getting smoother." While this business is a work-in-progress, Mary appears well on her way on her way to her goal of helping others Live Big.
Now What? Connect!
Mary Cecchini
Websites: Living Big
Facebook: Living Big Travel
Have something interesting to say? We are actively seeking interview candidates for future installments of Take 5. Drop us an

email

and tell us your story!