On six occasions this fall, Tiger Stadium, home of the Louisiana State University (LSU) Tigers, fills to more than 92,000 fans, becoming the fifth largest city in the state. However, festivities get into full swing long before action on the field begins.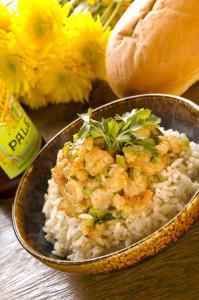 The inviting aromas of grillades, jambalaya, gumbo, crawfish etouffee, fried catfish and barbecue fill the air. Louisianans love to eat and take that passion to their tailgating. It's that affection for good food and fun that bodes well for group tour visitors. If you cannot make it to the game, here are a few favorites to get you started on sampling Louisiana culinary delights.
Possibly the place to begin exploring Louisiana food is the New Orleans School of Cooking. Promising a "gar-ron-teed" good time for all, it offers Open Demonstration Lunch Classes seven days a week, Private Demonstration Lunch Classes for groups of 25 or more, and a Hands On Cooking Class. Group rates are available.