South Point Hotel and Casino in Las Vegas, Nev.will host Spotlight on Experiences and Events from Oct. 18-20, 2011. It's a conference not to be missed if you are interested in creating destination events and tours that touch travelers psychologically, evoke passion and trigger emotional connections. Discussions will focus on enhancing existing tours to allow guests to feel the heartbeat of the destination by participating in a favorite activity or special event.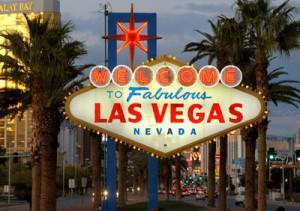 Keynote speaker will be Melody Johnson from the International Culinary Tourism Association, where "Food is the Attraction." Culinary tours are whetting appetites in destinations throughoutNorth America. Find out more about this key niche market.
Spotlight is casual and intimate. You don't just network – you build relationships at Spotlight. There are three days of interaction in which to conduct business. The goal is to build lasting relationships. New and creative tour itineraries and special events that take place in theSouthwestern USAare highlighted.
What people are saying about Spotlight:
"Spotlight on the Southwest was one of the most enjoyable conferences that I have ever attended! Many thanks go to Sue and her team for all the planning and effort that went into all the events. It was a pleasure to get to meet some new friends and get reacquainted with some friends from the past. And of course, it isn't every conference where one wins a hot air balloon ride! It was amazing! I attended the conference as a supplier but feel like I left as a true partner, looking forward to the future with Spotlight!"
Bernadette Anthony, CasaBlanca, Mesquite, Nev.
"Thank you for arranging Spotlight so well! The impact on my life was multi-dimensional: professional, personal and spiritual."
Carroll Driscoll, Travel Turtle Tours
"I just wanted to thank you again for all your work on Spotlight. It was great to see people I knew and to make new friends. I got a lot out of the fams and the contacts at the trade show. Wish I'd have been doing Spotlight for all 11 years, but you can't do everything!"
Sandy Gibson, Around and About Tours
For more information, visit www.spotlightsw.com or contact Sue Arko at 480-926-5547 or sue@freespiritvacations.com