A new food travel initiative emphasizes signature dishes that best represent local flavors and ingredients
A press conference last year saw the introduction of the new Kentucky State Parks Culinary Trail. But long before cameras rolled and reporters took notes, a talented group from across the Bluegrass State had gathered to create nine signature meals, each representing one of the state's regions. Contributing their expertise were chefs, farmers, food producers, historians and tourism officials.
With emphasis on the availability of locally sourced ingredients, the trail runs from mid-May through October. The 2018 Signature Meals presented here may vary slightly in 2019 as chefs continue to work their magic. To even the most seasoned food traveler, some of the dishes might be strange to you. Burgoo? Goetta? The point of dining out is to have a fun experience. Enjoy!
Western Waterlands
Kentucky Dam Village State Park Resort
Gilbertsville
It's a given that fresh fish are part of the menu here in the home of two of Kentucky's biggest lakes What is not as well known is that western Kentucky just might be the country ham capital of Kentucky. Visitors will enjoy this Signature Meal in the resort's Harbor Lights Restaurant:
Appetizer: White beans with ham hock
Entrée: Local surf & turf
Sides: Silver Queen sweet corn, Kentucky Wonder green beans
Dessert: Banana pudding
Beverage: Local craft bourbon cocktail
Bluegrass, Blues & Barbecue
Pennyrile Forest State Resort Park
Dawson Springs
The 24-room lodge is ideal for smaller groups; Clifty Creek Restaurant welcomes larger groups.With nearby Owensboro claiming the title of "BBQ Capital of the World," it's no wonder "cue" is a favorite here in western Kentucky. Pork or mutton slow cooked for hours over stacked coals from hickory wood highlight this Signature Meal:
Appetizer: Burgoo
Entree: BBQ mutton
Sides: Baked beans, slaw, potato salad
Dessert: Peach cobbler
Beverage: Strawberry lemonade with locally grown berries
Bourbon, Horses & History
Rough River Dam State Resort Park
Falls of Rough
Each of the 40 rooms in the lodge overlooks the lake. Grayson's Landing Restaurant shares those panoramic views. They say the food you eat gives you a sense of place. The folks born and raised in this region know exactly what that means and are eager for visitors to share what they've enjoyed for decades. This Signature Meal delivers:
Appetizer: Bibb salad with Benedictine dressing
Entree: Kentucky hot brown
Sides: Succotash
Dessert: Bourbon biscuit pudding
Beverage: Old-fashioned
Northern Kentucky River
Blue Licks Battlefield State Resort Park
Carlisle
The lodge features 32 rooms with full amenities, while Hidden Waters Restaurant is well known in central Kentucky for outstanding Southern cuisine. The area is a unique cultural mixture of German immigrants from the 1800s and Southern-rooted natives. A German-inspired and Southern-specific menu is featured on this Signature Meal:
Appetizer: Tomato pie
Entree: Goetta
Sides: Potato cakes
Dessert: Transparent pie
Beverage: Kentucky Rain cocktail featuring Casamigos tequila
Bluegrass, Horses, Bourbon & Boone
Natural Bridge State Resort Park
Slade
Located in the midst of the Daniel Boone National Forest, the park's Hemlock Lodge has 35 rooms, each with private balcony. Its Sandstone Arches Restaurant is named for the natural sandstone arch in this mountain retreat. Home-grown grits and home-raised beef are part of this Signature Meal:
Appetizer: Beer cheese
Entree: Kentucky beef
Sides: Grits, spoonbread, limestone Bibb salad with sorghum vinaigrette
Dessert: Bourbon chocolate cake
Beverage: Ale-8 One/Ale-8-One bourbon
Kentucky Appalachians
Jenny Wiley State Resort Park
Prestonburg
The 49 rooms of May Lodge overlook Dewey Lake, but it's the Music Highway Grill that gives you a hint of the local culture. Mountain beauty, traditional music and no-frills recipes are all part of the area's rich history. The chef has taken those old-time recipes to a new level with this Signature Meal:
Appetizer: Soup beans with cornbread
Entrée: Salmon patties
Sides: Fried potatoes, cucumbers-tomatoes-onions and Italian dressing
Dessert: Blackberry jam cake with caramel icing
Beverage: Coffee
Daniel Boone Country
Pine Mountain State Resort Park
Pineville
Great mountain views can be enjoyed from each of the 30 rooms at the Herndon J. Evans Lodge and from its Mountain View Restaurant.Traditional home cooking, the calling card for this Appalachian region, is presented with expertise in this Signature Meal:
Appetizer: Chow-chow and pickled beets
Entree: Soup beans
Sides: Fried potatoes, cornbread, green onions
Dessert: Apple stack cake
Beverage: Milk or moonshine
Southern Shorelines
Lake Cumberland State Park Resort
Jamestown
The 63-room Lure Lodge offers an indoor pool complex and the Rowena Landing Restaurant here in the "Houseboat Capital of the World." Offering panoramic views of the lake, the restaurant embraces the area's heritage with locally sourced fish as the centerpiece of this Signature Meal:
Appetizer: Pinto beans and spider cornbread
Entree: Fried fish
Sides: Real mashed potatoes, collard greens, slaw
Dessert: Fried apple pie
Beverage: Ski soda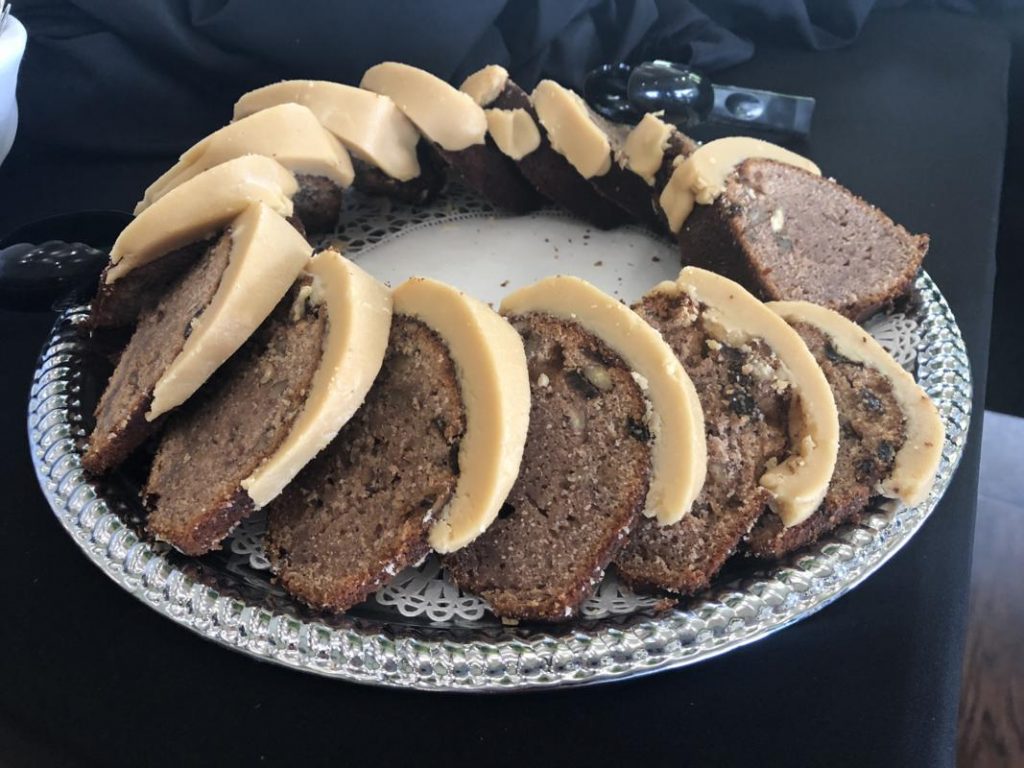 Caves, Lakes & Corvettes
Barren River Lake State Resort Park
Lucas
The 51-room lodge has full amenities and overlooks the 10,000-acre lake. Its Driftwood Restaurant is a supporter of KY Proud, an initiative aimed at buying local products whenever possible. The area's large agricultural community makes it easy to continue the farm-to-table commitment. Using local providers comes through loud and clear in this Signature Meal:
Appetizer: Local cheeses
Entree: Pork shoulder/pork chops
Sides: Fresh sliced tomatoes, sweet corn, green beans with ham hock
Dessert: Fruit cobbler with local ice cream
Beverage: Apple cider
By Dave Bodle