Tour director turned tour operator Kelly Cooke saw an opportunity in an underserved local market. For over a decade, Terrapin Tours has been creating highly curated group tours from their New Hampshire home. With 90%+ repeat travelers and most trips sold-out, this niche tour operator is pushing all the right buttons with her travelers. Learn her story in this edition of Take 5.
How'd you get started in the group travel business?
My love of travel began when I was in high school and I traveled to Europe on a group tour. That was my first taste of it and that's where it really all began. I started my career as a travel agent, and the agency I worked for also offered tours. I became a tour director when I was in my early 20s, and worked for the same company for several years. I was out of the business for a short period, and during that time I always knew that I would return to the travel industry. It was mostly a growth issue, there wasn't really any way for me to grow with the company I was with. During my time out of the travel industry I worked in marketing and branding, so when I decided to launch my own company I had a skill set that enabled me to launch a brand, not just a company.
What was the confluence of circumstances that came about when you started Terrapin Tours?
While I was out of the travel industry I kept track of things happening in our local area in terms of tour operators. At one point, I noticed that a couple of companies were cutting back on the number of tours that they were offering, and it looked like the right time to launch my business. It worked out to be a perfect timing when we started offering tours in 2012.
Where are your tour clients coming from?
The entire state of New Hampshire. We have people from all over the state and a handful from other areas of New England, but the majority of our clientele is from New Hampshire.
What makes your trips unique?
Everything that we have done has been entirely Terrapin-branded. We build it from the ground up. We plan every single detail of every tour. We've been very, very protective of our brand and we have created something that is a little bit different than what other companies are offering.
What type of things do you do differently on your tours?
One of the things that sets Terrapin apart is that we are not a budget travel company, and we haven't compromised on our brand standards. We prioritize comfort and quality when creating our tours. We use higher end hotels, often times they are boutique hotels or landmark hotels, and we book higher end meals in unique venues. We also try to offer destinations that are off the beaten track and we've been able to plan some very unique, on-of-a-kind itineraries.  We also want to keep things comfortable and we do not fill every seat on the bus. We have a scale based on the length of the tour, and the most that we will take on any tour is 46. Our Signature Tours max out at 36 passengers or less.
Like this interview? Check out the Traveling Tribes podcast!
We really believe that less is more, and have a stop-and-smell-the-roses approach to travel. We pick one or two activities or attractions to focus on and also incorporate free time – we have found that unscheduled time is very important to our travelers. While one person in New York City wants to go to as many museums as they can, another person wants to literally shop until they drop, and the third person wants to people-watch. Those three people shouldn't be forced to do the same thing. So, we'll include one or two activities as a group but give them the option to do what they enjoy versus trying to make everybody do everything.
What's the biggest difference between travelers then and now?
When I started in the industry, the people that we were dealing with were in their late 60s or 70s and quite frankly that was considered old. That generation had a different level of knowledge when it comes to travel. The knowledge and the information that travelers have today it different and I have found that, seniors are more active and more daring than they were when I started in the industry.
20 years ago when I brought people to New York City, they stuck right by my side, and they were afraid of the city. There were so many options and nobody knew what to do. Whereas now when you take a group to New York City, they come with their Google Map directions to the place they want to go and information on their favorite TV chef personality's restaurant. They're more informed, they're not scared and they are more adventurous.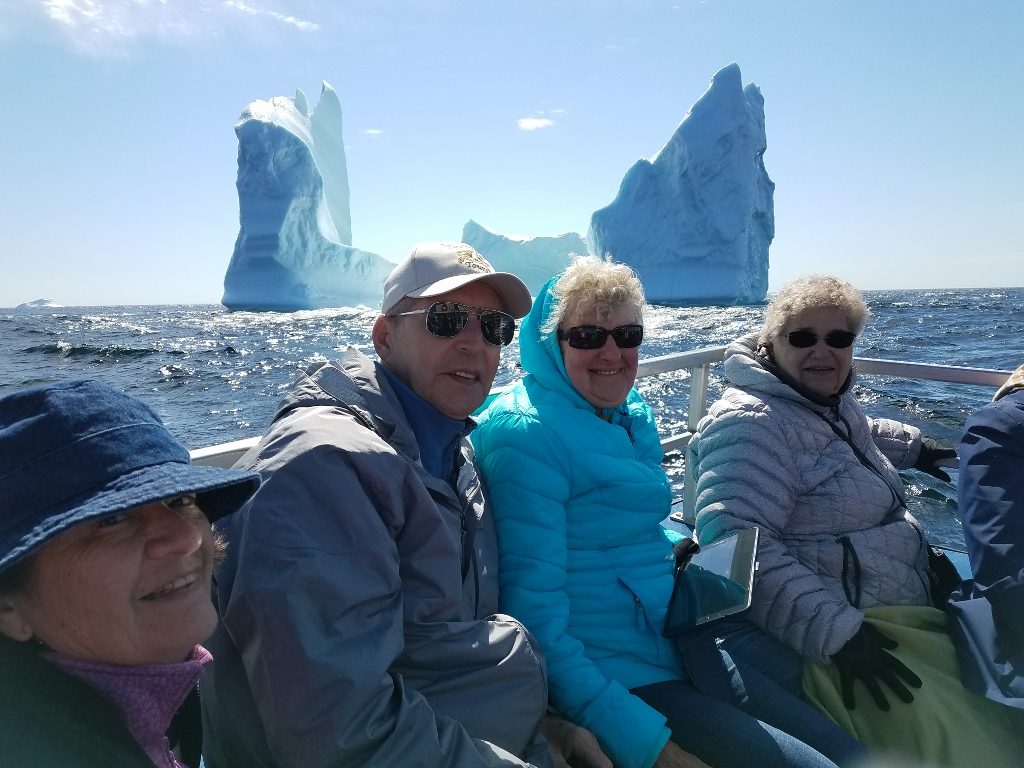 Does it become more difficult to organize tours with people that could do this on their own?
I think that actually makes it more exciting. I'm able to show people things that 20 years ago they may not have been interested in doing or seeing. I have people in their 90s going on tours now, and some of them are still very active – I know 90 year olds that still hike every day and others that have gone zip lining for their birthdays! I find it very exciting that this new age of the senior traveler is different.
Most of your trips are sold out or extremely limited availability. What's your secret?
Right now things are selling out so quickly because we have a really high repeat client base.  It actually puts in in a bit of a predicament. We have people that want to travel with us but haven't been able to get on tours. It's a good problem to have and we're trying to keep up with demand, but we want to keep our product consistent and special. We don't want to start putting tours out that are cookie cutter because we can, just to make money. That's just not what our brand promises. We really take everything that we do to heart and want to create something special.
What has proven effective as far as reaching that new senior customer?
We have found word of mouth is the number one way for people to learn about Terrapin Tours. We do some print advertising, and we have run commercials on our local TV stations. We found that the commercials are really good for branding. It gets our name out there, but really to get the seats filled on the bus it's most definitively word of mouth.
How has Facebook been for you?
We definitely take advantage of it as much as we can. We don't do a lot of advertising on Facebook but we use it to share photos we have found that the reviews that our clients write are very helpful. That's where we really get the most bang for our buck from Facebook. People who've never heard of our company can visit our Facebook page and see all these smiling faces and interesting places that we're visiting, I think they get a real sense of what it's like to be on one of our tours.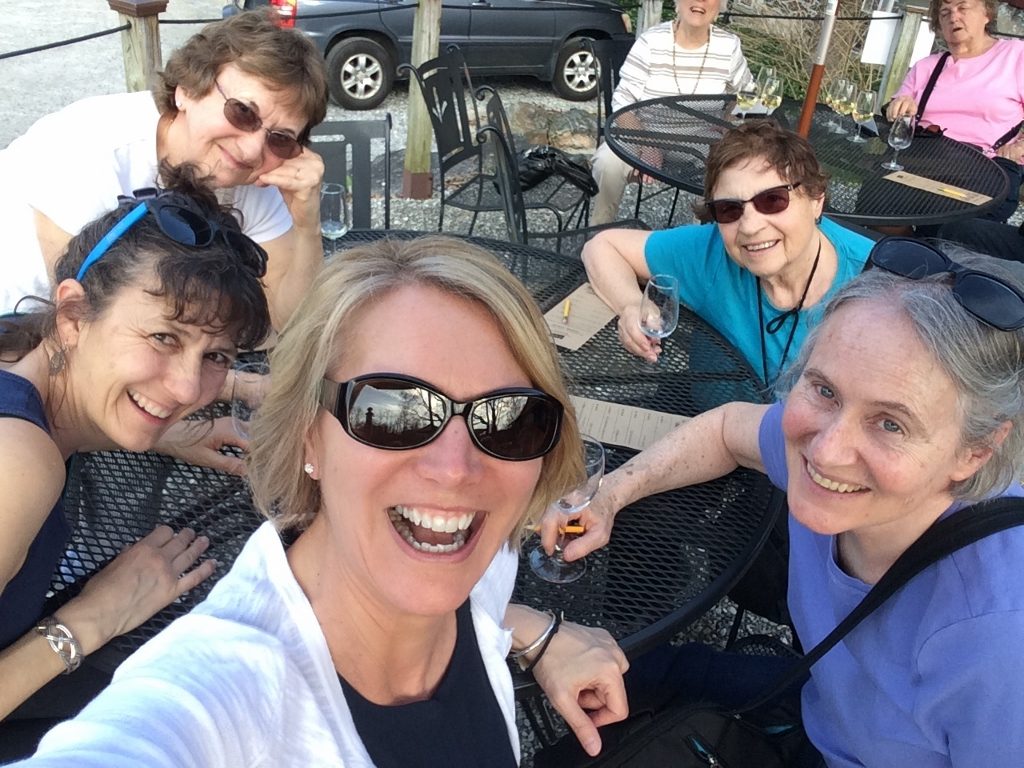 Being an entrepreneur, how do you manage a home-work-life balance?
In the beginning I was pretty much a one-woman show. When I decided to bring on another tour director, it was a very calculated decision, and I invested a lot of time and money in training the person who works with me. She traveled about 50 days with me before she led her first Terrapin tour, it was important that she got to know our business and clients so that we delivered a consistent product. I recently hired a business development operations manager to handle most of the day-to-day efforts.
For me—right now this is my baby. This is my focus a lot of the time. I think anybody who owns a small business know that if you want it to succeed it is the main focus of your life. We work really hard to keep a good work/life balance, and certainly there are times when I just have to shut it down. It's not easy as a business owner, but there are times when I have to trust the people that I've hired to take over.
We've created a travel family and it's important to us to keep it feeling that way. We'll continue to grow, but it's really important for us to have our clients feel like traveling with us is special and worth it.
Contact Kelly Cooke at Terrapin Tours:
603-348-7141