After a successful two-decade career at the Country Music Hall of Fame, Keith Wright embarked on a new journey at Nashville-based Sweet Magnolia Tours.
Wright serves as Director of Sales & Product Development for this Southern receptive operator that specializes in creating packages across the Deep South. For this edition of Take 5, we caught up with this "hometown boy makes good," who is riding the wave of Nashville's unprecedented popularity and a solid marketing plan to success.
 Take 1: After spending 21 years at the Country Music Hall of Fame and seeing the magnificent expansion since you left, do you miss it, just a little bit?
I will ALWAYS have a special place in my heart for the Country Music Hall of Fame and RCA Studio B. I learned the travel business under the guidance of some great leaders during my tenure and was given skills that I will carry with me for the rest of my life. It makes me very happy that I am still in a position to promote this stellar institution via my new position.
Take 2: Where does Sweet Magnolia's business come from?
Our customer base is extremely diverse, and we rarely turn down a piece of business no matter how big or small! Our four locations (Nashville, Memphis, Branson and St. Simons Island in Georgia) all have a specialty, and that includes traditional group business both foreign and domestic, a large FIT client base, military reunions, meetings & conventions and student travel.
Take 3: How important is technology in your tour business, and how are you using it to grow?
We launched a brand new website a few months ago and have seen an immediate impact. We also began a consistent campaign on social media sites like Facebook and Pinterest. We continue to use the traditional marketing/sales methods as well. We communicate regularly with our email database, print rack cards & brochures, attend trade shows, sales blitzes, etc., which are still very viable strategies; however, online is leading the charge more and more every day.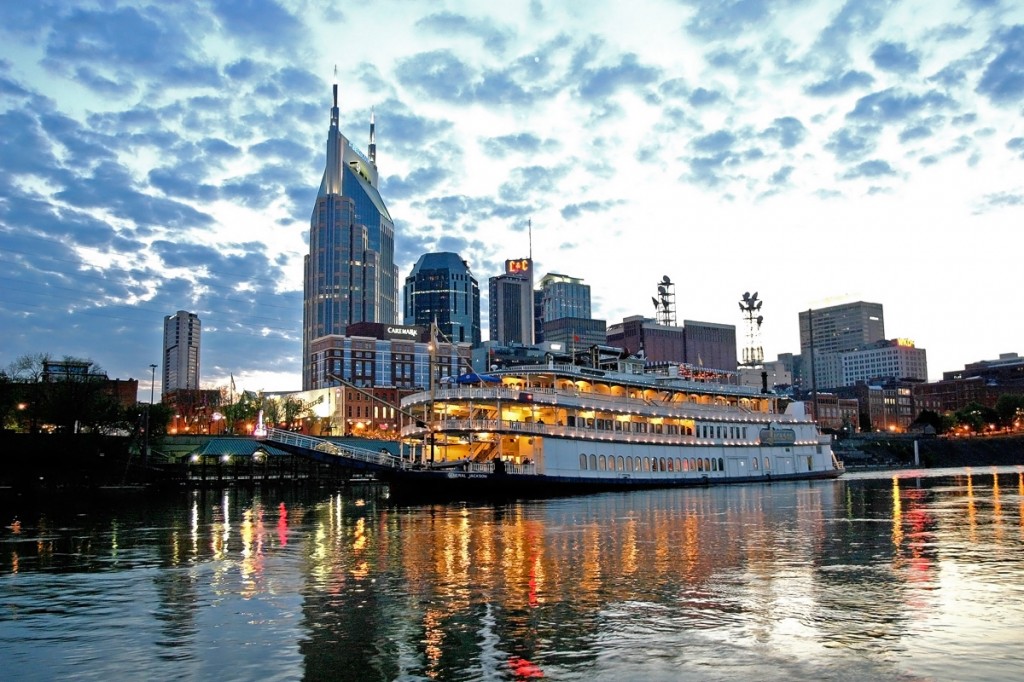 Take 4: What do you see as the biggest challenges and opportunities for Sweet Magnolia Tours?
Staying abreast of the wants and needs of your potential clients is very important, and then the willingness to be open to doing things differently than we ever have.
As people live longer and stay more independent, the traditional senior tour market is impacted. Baby boomers are starting to come around; we are seeing an increase in group travel from this segment. I think one approach that has helped us is the creation of itineraries that provide more free time. People want a bit more autonomy and the ability to explore on their own. This trend began with the international market, and I see it slowly beginning in the domestic market.
Having a diverse clientele is something we strive for. Our Nashville office is located in the heart of downtown, so we opened a storefront that serves as a ticket outlet for local concerts, sporting events and area attractions. We also have a gift store featuring a wide array of Tennessee handmade products and our exclusive Southern Sayins' line of apparel and gifts. We consider our storefront to be a city-wide concierge. 
 Take 5: Describe the experience at the Country Music Awards for someone who hasn't been there before?
It's Nashville's Oscar Night! Everybody in the business converges on the city to celebrate another year of triumphs in country music. One thing that I think sets the CMA Awards apart is that the show is performance-driven. You won't hear many lengthy speeches or corporate jargon – the show is all about the music and the fans. Country artists have a real relationship with their fans, and as a result fans are unquestionably the most loyal in the world. The CMA Awards epitomizes that.
If you're attending ABA's Marketplace in 2015, chances are you'll run into Keith Wright on the show floor. As he's driving from Nashville to St. Louis, Wright's bound to have his iPod on to pass the miles. What's playing? "Anything by Tammy Wynette, James Taylor, The Mamas and the Papas, and Aretha Franklin," says Wright. Sweet music for a gentleman who's experiencing sweet success.
Now What? Connect!
Keith Wright
Email: kwright@sweetmagnoliatours.com
Websites: Sweet Magnolia Tours
Facebook: /SweetMagnoliaTours
Have something interesting to say? We are actively seeking interview candidates for future installments of Take 5. Drop us an 

email

 and tell us your story!