A victim of corporate downsizing, at age 55 Jim Plaunt found himself out of a job and looking for his next act. An avid bicyclist, Jim combined his passion for two-wheel transportation with a business model he discovered while on vacation in Vermont. Learn the story of Bike Tour Vacations in this edition of Take 5.
 How did you get started doing bicycle tours?
I used to race on a team up in Duluth, Minnesota. I was not particularly any good but it was a lot of fun. That morphed into bicycle touring in my 20s and 30s. When I turned 50, a buddy of mine said, "You know, we should go on a trip to celebrate turning 50." We both did some research and wound up going to Vermont. The funny thing is, we're out there and the owner of the company was on the trip with us and we're just talking to him the whole time about his business. I was never thinking that this information would be useful in the future.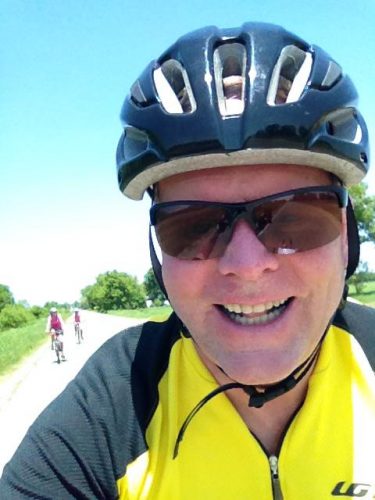 Five years later I went to work one day and they said, "Jim, can we have the keys back?" It was really not a mutually agreeable separation. And what do you do when you're 55? So, I sat down for a while and just looked at what I get enjoyment from. Bicycling is one of those things. I started thinking about the Vermont tour. What can I do that's different? I wrote a business plan and bought a website. My business was up and running in the winter of 2011.
Tell me about that first year in business.
Well, it's kind of like open your wallet up and watch all the money fly away. I expected a little bit of that. I had three good advisers, people who I trusted and guided me. One of the best pieces of advice I got was "Before you go on tour, you need to handpick a dozen people and take them on a tour. You charge them 100 bucks, whatever; it doesn't matter. Just take them and provide everything that you think you need to do to make sure it works correctly before you're out there with the public." So, we did that and everything fell in line the way the plan said it would have. The one thing that was missing was understanding the budget. That's something that keeps evolving.
What about the first group that you handled, how did all that come about?
We had a trip on the Kal-Haven Trail, which runs from Kalamazoo to South Haven. It's 33 miles one-way. So, people show up at 10:00 in the morning, we park at the trailhead, ride to South Haven, stay overnight, ride back Sunday. That's about as simple as it gets. I began advertising for that on my website. I had a Facebook page early on and I went to bike shops with flyers.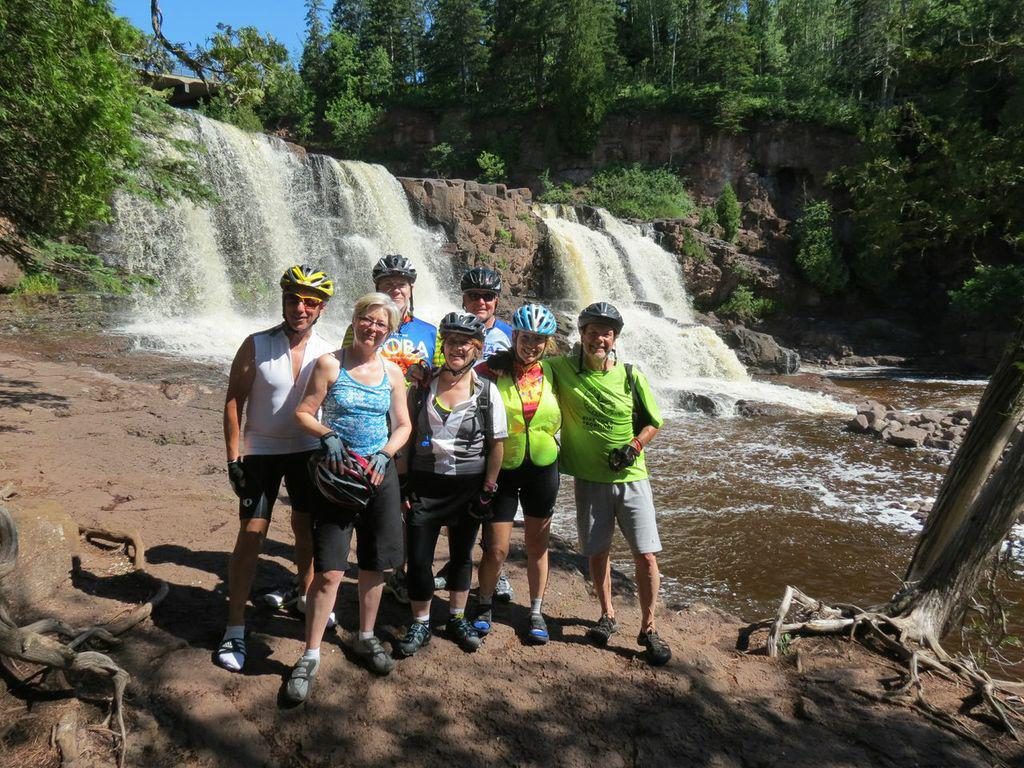 How do you categorize the bicycle touring market?
I divide the touring world into three parts. Citizen tours are relatively a great bargain for the number of miles you ride but may not provide services that you might expect. For instance, there's a famous ride in Iowa called RAGBRAI across Iowa. They go 80 to 100 miles a day in the heat and they sleep in tents. It's a wonderful event, but you have to be able to put up with being in a tent. The citizen tours generally are a little lacking on a formal program. Their main deal is the get from point A to point B and you don't necessarily see so much in the middle.
Then there's some national tour groups at the opposite end of the spectrum that pamper guests in every way imaginable. Dining, lodging, rented bicycles, staff support. They are visiting really nice and unique places. And then there's a few of us in the middle trying to bring some of those services down to an affordable level. And I think that's where we are with Bike Tour Vacations. There are a handful of local tour operators across the country like me.
I divide my tours into comfort tours and classic tours. Our comfort tours are about 25 miles a day. That's the target. Sometimes we exceed it and sometimes we're just under it. We have comfort tours because almost anyone can do that. That's an hour and a half before lunch and then you're off the bike for an hour at a comfortable restaurant or a museum. And then it's another hour after lunch. That's the whole bike day. Experienced cyclists would look and say, "25 miles? Well, that's just a warmup ride." With our classic tours everything is the same except the mileage, we bump that up to 50-65 miles depending on the location and hotel. A good group size is a dozen to 16. We had a couple tours this summer with 20.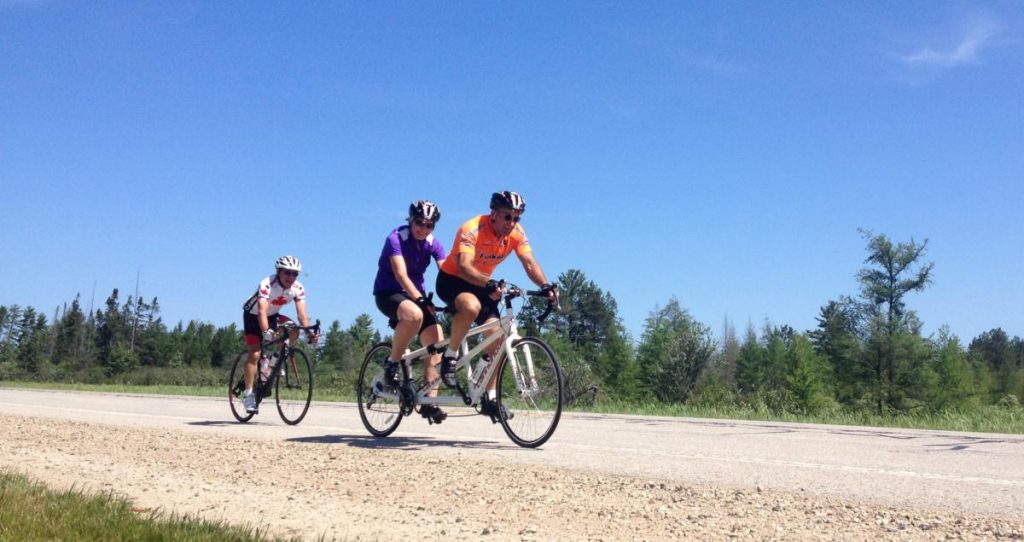 Is there somebody from your staff that's accompanying them on a bike?
We have two staff minimum on every tour. One is on the ground on a bicycle and the other is driving the SAG wagon. SAG is a term for support and gear; it stops every so often and there's water and ice, snacks and luggage. We tell people that you're going to see the SAG wagon probably once an hour.
How many trips are you running per year?
Right now we're doing a dozen and I'm hoping to grow that number. I expect three years from now alumni groups will be a major part of the business because this is a unique offering for them.
How many other bicycle tour operators are there across the United States?
There's several hundred. I'm a member of the National Bike Tour Directors Association, which is now a part of the League of American Wheelmen. The goal here is to improve the quality, the safety, everything about what we do for bike touring.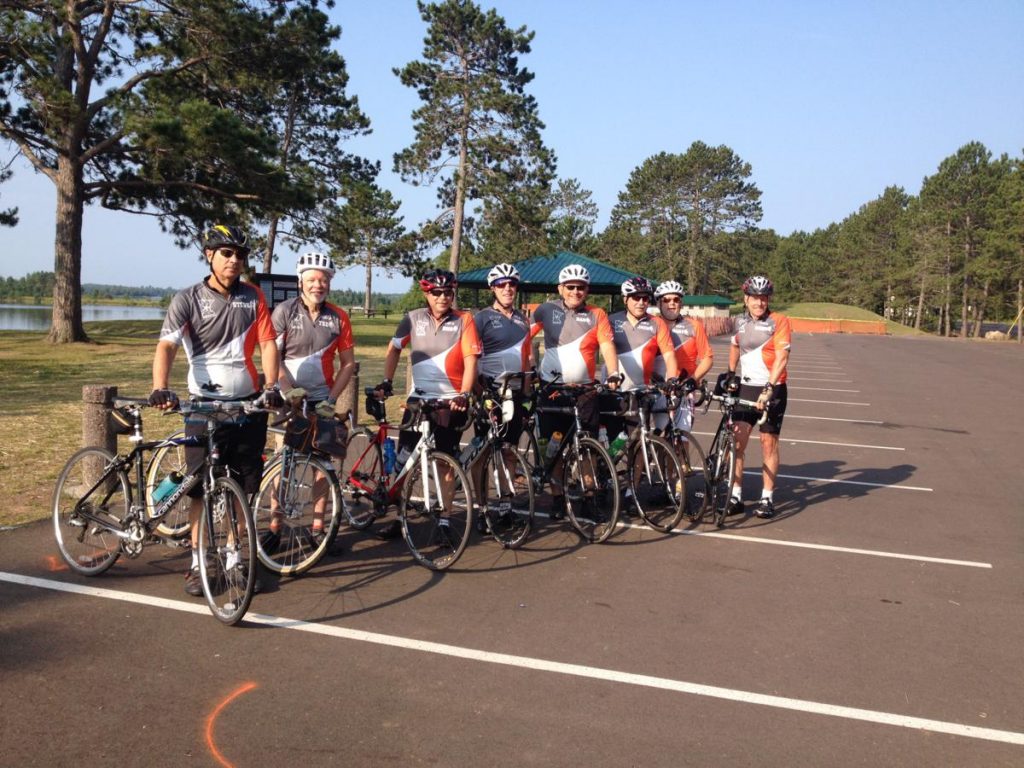 What do you think the future holds for this business?
When you look at this industry, every state has a major across-the-state ride. These big events draw thousands of people, really drive the industry, and create buzz and much of the innovation. I think that leaves an opening for people like me to come in with more personal service, comfortable lodging, better food and a theme. Each of my tours shares these hallmarks of quality.
I see growth is going to come from two places. First, I'm looking to the alumni market. Number two, I keep searching for the right combination of internet presence and advertising to become better known in the bicycle community. I keep listening to people in other trades on how they're marketing and thinking what I can adopt from that.
Connect with Jim Plaunt
Phone: 248.345.6929
Website: www.biketourvacations.com
Listen to great interviews with travel industry entrepreneurs in the Traveling Tribes podcast.