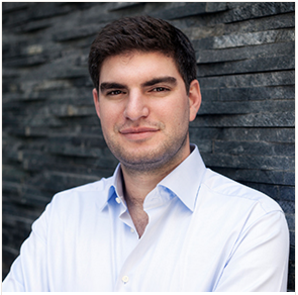 Anyone who's ever tried to book hotel rooms online knows what a challenge it presents. Skipper, a relatively new player in the industry, is aiming to help leisure travel groups find and negotiate rates for their next outing. From students to seniors, sports groups to friends and relatives, their model is gaining traction. Learn how Skipper evolved from a previous business model in this Take 5 interview with founder Jason Shames.
Where did the name Skipper originate?
The initial name of our business was Jetaport. As we grew within the space we started to determine that there was a transactional problem associated with booking hotel rooms for groups. It was then that we decided to shift our technology to focus entirely on that transactional problem. As a point of differentiation, we looked to come up with a name and a brand that was related to the idea of coming together and sharing experiences as a group. Within the context of a group, there's usually a central point person who is coordinating the group trip and our goal is to help make that process easier for them.
So in other words, there's a 'Skipper' in every group?
Absolutely. We hear people interpret the brand name in different ways. Some people want to think about it in the nautical context. The skipper is the one who's leading the ship. Others think about it as a way of skipping steps.
You mentioned the transactional problem of booking group space. How do you solve that pain point with groups?
Initially we built out our own electronic RFP platform to help facilitate our clients receiving bespoke offers from hotels. We looked to address some of the major pain points that have existed with other electronic RFPs. On the hotel side it was the absolute crushing wave of RFPs that were comprised of poor quality leads, generally based on star rating, which had low intent to book. In a major metropolitan market that could be hundreds of hotels who received each low value lead. We realized that intent to book coupled with informing consumers about the right properties for their needs, increased the conversions and value per lead for hotels. We also learned that many sales teams at hotels didn't really want to be focusing on these unmanaged leisure groups—they wanted to focus on selling corporate. So we look to combine technology to create efficiency, with expert support. It is something that we believe can be a recipe to make this experience much better for consumers and hotels alike.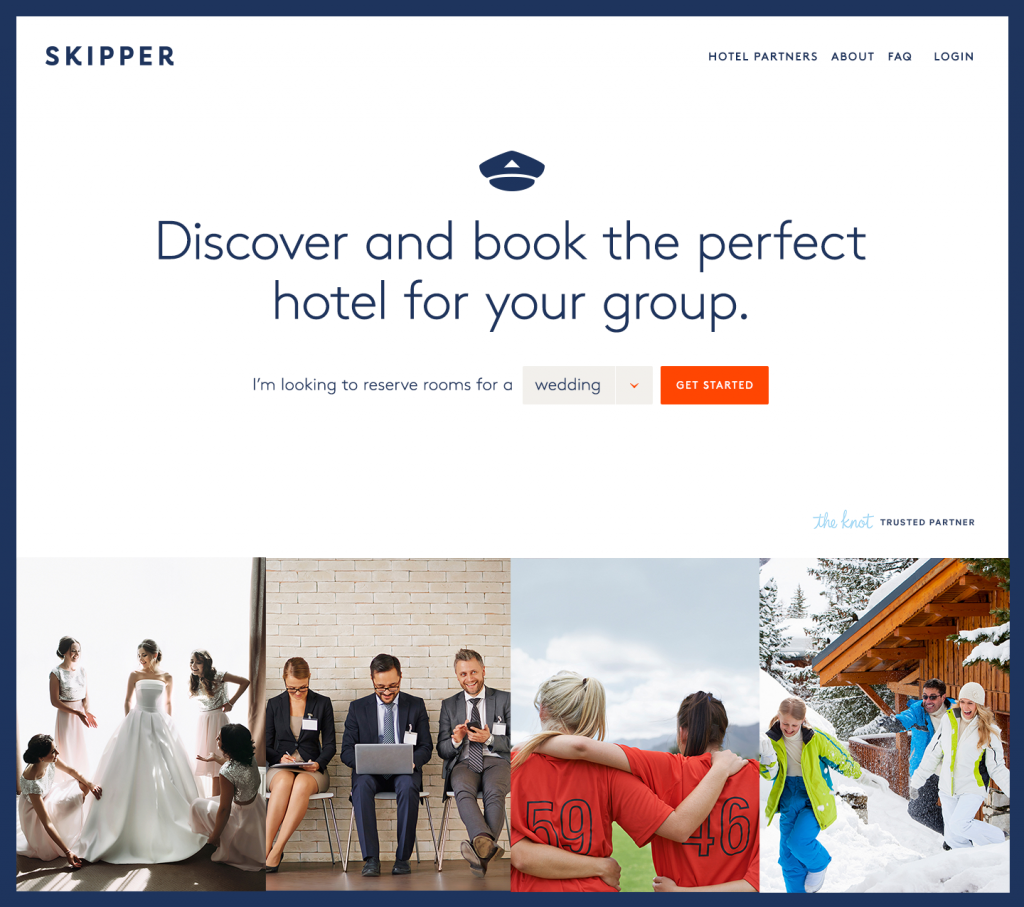 How has your business evolved since pivoting from Jetaport to Skipper?
Making Skipper more than just the traditional group RFP platform (nine or more rooms) was a critical piece of our evolution. We looked to that data, understood where the correlations existed between behavior + success, and continued to innovate ways to get hotels more quality leads and bookings. For our unmanaged groups, elements that we had observed that were major decision points for the consumer was the response time and contract terms. Courtesy blocks are six times more likely to get booked than guaranteed blocks. And if a hotel was responding in under a day, they were over two times more likely to close that business.
More great interviews found on the Traveling Tribes podcast – check it out!
Now that our business has signed over $100 million in contracts, we are continuing to evolve the group booking model. We have introduced direct supply connectivity to hotel partners in order to give small groups the ability to access discounted rates with flexible payment terms. We'll soon be announcing some major brand and management company relationships that see the value of our users and want to work together to drive more group bookings. The goal is to look at these multiple supply channels – wholesalers, direct connectivity and supply aggregators to be able to deliver group-specific offers to the end consumer.
When did you realized that you were on to something with the Skipper Hospitality platform?
Looking back at the very early origins of Jetaport as we were building this collaborative travel planning application, we had a group request button next to the hotel search. It was a basic form that people would fill out. We were amazed when we started getting a bunch of independent consumers requesting group information. There was one that I'll always remember – it was a youth football team that was going from San Diego to Las Vegas. The planner was one of the mom's of the players. She told us, "I have tried to call a few hotels. I haven't heard anything. This is not what I am good at. Can you just help us?"
This common frustration of planning hotel rooms for groups was something that we kept hearing time and time again whose current experience didn't makes sense. Most consumers have never booked a room block before and therefore don't know what an attrition clause is or want to hire a lawyer to review the contract. These were the type of things that we kept hearing, which helped to validate that there was a problem within this space. On the hotel side, we started to get validation that our technology was making a difference based on an exponentially higher conversion rate than other competitors within the space.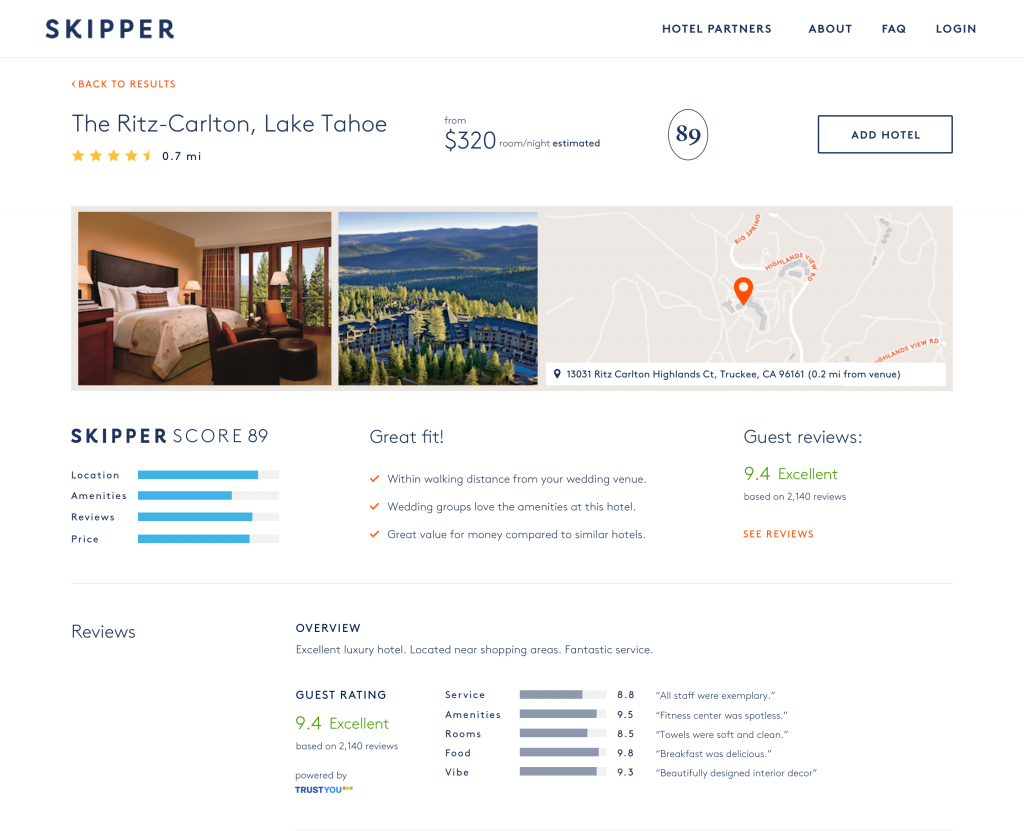 Are you involved in the inspiration phase of trip development or is yours more of the transactional portion?
We're focused on the transaction. We're going to start getting more into the inspiration piece as we continue to create content. However, we have not focused the technology on destination discovery, but rather once you know where you're going we're here to help you find the right hotel and get the right deal for your unique group.
If your group of friends are going up to Colorado for a ski trip and you need 12 rooms with food and beverage or meeting space needs, we're going to get you a bespoke offer. If it's a group that needs rooms only, though our hotel partnerships, we are going to be able to allow our users to view inventory immediately to give our clients the opportunity to either book all rooms under one bill or put those rooms on hold up for up to 30 days prior to check-in with no financial obligation.
How important is mobile in your transaction strategy?
It's critical. So much of our traffic, specifically through search engine marketing via the major channels is coming in through mobile. So that mobile strategy is important from a product perspective. Cross-device transactions are an area we are particularly invested in, as it's becoming extremely important to understand our consumers' purchasing behavior from desktop to mobile to tablet. Without mobile, we're only getting a portion of the story. We achieved that through a responsive site and a minimalistic design approach, which allows us to very easily conform our interface to mobile.
Many have found that targeting unmanaged small groups online can be a challenge. Where are you finding success?
We are constantly developing different strategies in order to target these groups: the three main buckets being paid acquisition, mutually beneficial partnerships (business development), and organic (content) traffic acquisition. Depending on the actual group, there are different places that they might be looking for inspiration. Golf groups could be looking on a golf-centric website. Those are opportunities to have either content or specific advertising to help solve one of the pieces of that trip. For us we've found that to be very successful. But we have also seen that business development is required in order to get us in front of people who are planning multiple groups, like a wedding planner or college sports team.
Outside of weddings, what are some of the active user groups that are working with Skipper and seeing some success?
Family events have been growing at a pretty incredible rate. We're seeing sports team travel as being a growing segment for us as well. But broadly, the definition of groups is not well defined. That traditional 70-30 split between transient and group is likely not an accurate representation of the true booking segment that could be defined as a group.
Do you have plans to expand your platform beyond hotel bookings like restaurants, attractions, tours, and transportation?
As we continue to build out the guest booking experience we will look at opportunities to merchandise other transactions. We will find places where our technology can add value around either the aspirational elements of travel, or on the back end after a hotel booking to be able to help with merchandise transactions around travel—flights, cars, activities, restaurants, etc.
But for right now we're focused entirely on building the best hotel transactional product that we can.
Connect with Jason Shames
Phone: (800) 538-1652