The Italian National Tourist Board will be the Premier Partner at WTM London 2017 –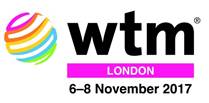 the leading global event for the travel industry – as Italy takes a "fundamental step" towards a new marketing strategy.
Known as ENIT, the tourism body has signed the Premier Partnership deal to ensure widespread media coverage; to offer maximum support its tourism industry; and to highlight Italy's diverse range of holidays.
ENIT will have two main stands at WTM London and will share its exhibition space with around 230 Italian travel trade partners, including regional tourism bodies, hotels, travel agencies, resorts and operators.
Through its Premier Partnership status, Italy aims to "reposition and widen the Italian tourist offer" beyond the traditional tourist destinations.
ENIT will also shine a spotlight on its themed years, with Italian villages being the focus for 2017, and food and wine in 2018.
Both themes promote the Italian way of life, which can be experienced by tourists across the whole country – from its mountains to the coast, lakes and cities.
Indeed, the country's cuisine is already a major draw, and it is regarded as the number one destination for food and wine tourism, according to the Food Travel Monitor.
Italy will also use WTM London to highlight its cultural attractions and the fact it has more UNESCO World Heritage sites than any other country, with 53.
According to FutureBrand's Country Brand Index, it is ranked top for Tourism & Culture – and it is the most photographed country on Instagram, with 64 million tags and counting. Its varied attractions mean Italy is the fifth most popular destination worldwide for international arrivals, with 52 million visitors in 2016 – up 3.2% on 2015.
Dario Franceschini, Minister of Cultural Heritage and Tourism, said the special themed years mean that regional tourist boards and cities can work together with the trade to create itineraries which enable overseas visitors to experience Italian lifestyles.
"In the tourism sector, where competition is so fierce, it is fundamental for Italy to diversify its attractions and spread tourist flows over the entire national territory," he said.
"Tourism, this extraordinary engine of economic development, is a medium of peaceful encounters between cultures and a fundamental antidote to the fear of the different."
WTM London, Senior Director, Simon Press, said: "WTM London is thrilled to welcome Italy as its Premier Partner for 2017.
"Italy has long been a key exhibitor at WTM London and we're delighted that this Premier Partnership will help the country to take its tourism marketing to the next level.  "Being WTM London's Premier Partner means Italy has the perfect platform promote the extensive range of Italian holidays to buyers and media from across the globe."
For more information about attending WTM London visit the website.