Announcing the latest addition to the American Queen Steamboat Company fleet, the American Duchess. Launching in August 2017, the 166-guest American Duchess will follow in the pedigree of the line's namesake American Queen, and is set to sail the mighty Mississippi and her tributaries.
This will be the first purpose-built, boutique paddlewheeler offering guests an intimate experience for overnight cruising through America's heartland. Created from a 1995 hull, she was completely reconstructed to become one of the most luxurious river cruising vessels in the country.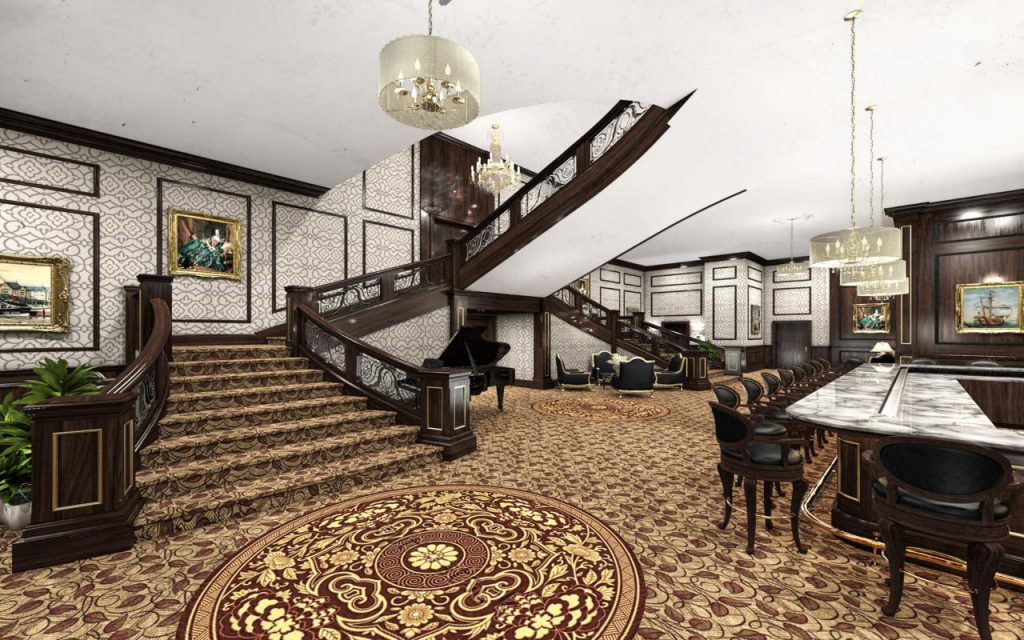 She will be an all-suite vessel with the largest accommodations in every cabin category level on the river. Her suites range from 180 sq. ft. to 550 sq. ft., allowing guests to stay in some of the largest accommodations on the rivers. Unique to the
American Duchess are her spacious Loft Suites. The lower level features a full bath-room, small dining area, a beautiful lounge section furnished with a queen sofa-bed and desk area, along with sliding doors to access a private balcony. The loft area upstairs is a tranquil retreat with its semi-private bedroom, a full bathroom and gracious closet space.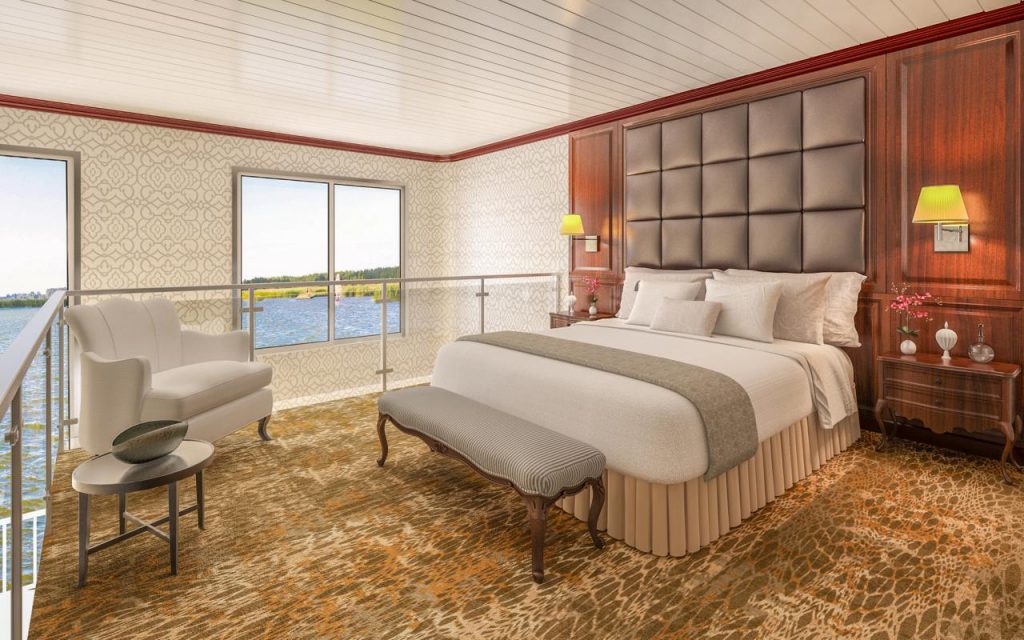 American Queen Steamboat Company's newest lady of the river will deliver the highest standards of service, entertainment and shore excursions that guests have come to expect from the cruise line. She will feature single-seating dining in the beautiful Grand Dining Room. Dining onboard is an experience with unique 5-star cuisine that blends local flavors and fine culinary traditions. A more casual atmosphere is offered at The River Club and Terrace, which accommodates 80 guests wishing to dine at their own pace.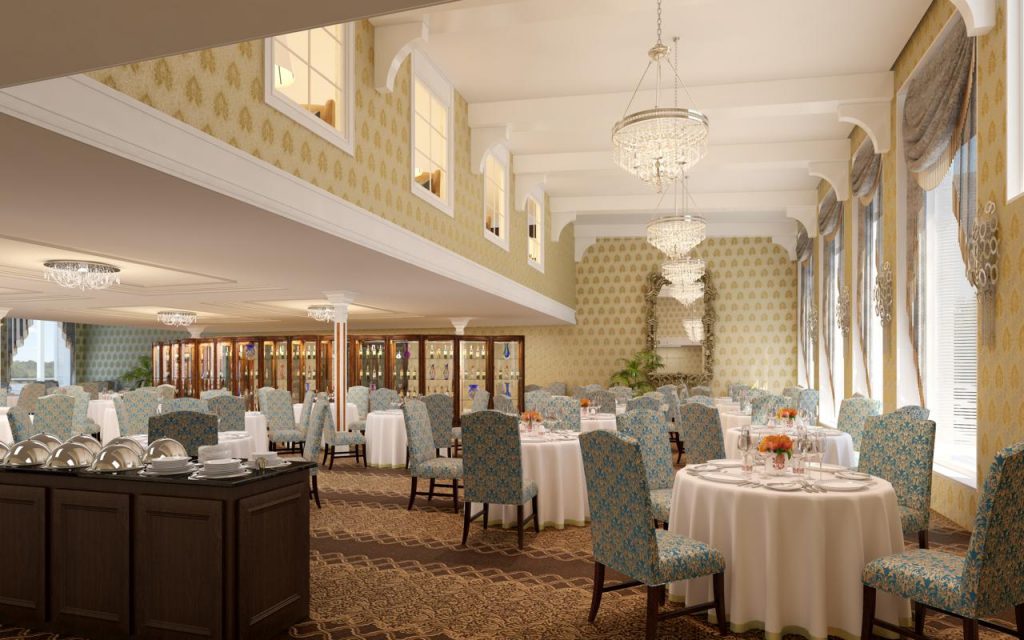 The American Duchess will feature both upper and lower Mississippi cruises with departures from iconic American cities like Memphis, New Orleans, Minneapolis and St. Louis. For the first time, guests will be afforded the opportunity to enjoy departures from Chicago (Ottawa, IL) in 2018. Cruise durations last from five to nine days.
Combining the best of the old and the new, this beautiful lady of the river epitomizes the grace and grandeur that has made River Cruising a cherished American tradition for more than two centuries. One voyage on American Queen Steamboat Company and your group will understand why.
American Duchess Distinctions
■ First all-suite U.S. paddlewheeler
■ Private Veranda Suites to Loft and Owner's Suites range from 240 to 550 sq. ft.
■ Included boutique hotel stay on most cruises before your voyage (includes breakfast, taxes, porterage and vessel transfer)
■ Single-seating dining and entertainment venues
■ Regionally inspired, epicurean cuisine tailored from the finest local ingredients
■ Complimentary wine and beer with dinner
■ Complimentary cappuccino, espresso, bottled water and soft drinks throughout your voyage
■ Included shore excursions in every port of call
■ Our own dedicated fleet of deluxe motorcoaches
■ Broadway-caliber entertainment each evening and spotlight guest performances
■ Daily lectures by the Riverlorian, our resident history and culture expert
■ Gracious service from a friendly,
all-American staff
■ The Passenger Vessel Association recognizes American Queen Steamboat Company as a member of its Green WATERS Program for the vessel's dedication and commitment to a cleaner, greener marine environment.
---