Cajun meets tasty Texas BBQ in the northwest corner of Louisiana, where you can get your fill of stuffed shrimp from the bayou or satisfy your sweet tooth with some creamy banana pudding.
Flavors collide where Louisiana meets Texas and Arkansas, and chefs are ready to serve you their best, from seafood to BBQ and so much in between. Shreveport-Bossier City is the perfect place to sample some of America's traditional flavors and new takes on old recipes.
What makes the cities even more perfect for food lovers? Throughout the year you will find an array of festivals and markets catering to foodies. Every March visitors and locals look forward to the Battle of the Gumbo Gladiators, followed by the Ark-La-Tex Ambassador Barbeque Cook-Off in April. Then in May, the Mudbug Madness Festival puts on quite a show as 80,000 pounds of boiled Louisiana crawfish are consumed by festival-goers.
So where should you start when you arrive in Shreveport-Bossier City? Well, the opportunities are endless, but try these seven local eateries to give your mouth a taste of the whole spectrum of flavors in this eclectic region:
Brother's Seafood
Don't miss: Shreveport-style stuffed shrimp
4916 Monkhouse Drive, Shreveport
The famous Shreveport-style stuffed shrimp originated in the kitchen of the Freeman & Harris Cafe, a historic restaurant that was one of the oldest black-owned restaurants in the U.S. at the time of its closing. Today, descendants of the café owner run Brother's Seafood and serve up succulent shrimp that are stuffed with fiery Creole dressing, deep-fried and served with a spicy tartar sauce. Try them for yourself to get a true taste of Louisiana.
Cotton Boll Grill
Don't miss: Fried chicken
1624 Fairfield Ave., Shreveport
A warm welcome and tasty comfort foods have made this restaurant a favorite among locals and visitors looking for a real taste of down-home cooking. Famous for fried chicken, the Cotton Boll Grill has earned high marks as one of the best places in the state to eat fried chicken, according to Louisiana Cookin' magazine. It's a mouthwatering combo of thick and crispy coating and tender, juicy meat. Top this off with decadent biscuits and a cup of coffee and you'll see just what makes this eatery so special.
Ernest's Orleans
Don't miss: Marinated crab claws
1601 Spring Street Service Drive Road, Shreveport
Ernest's Orleans is one of Shreveport's finer establishments and is especially popular among meat lovers and wine aficionados. Having been a part of the community for over 60 years, the team of chefs understands the importance of providing the freshest seafood and beef that is aged to perfection. You'll taste the quality in every bite and can be sure that you're experiencing some of Louisiana's finest, unaltered flavors. The marinated crab claws are a clear favorite here, but don't miss trying the red snapper, prime steak or trout almondine – each with an out-of-this-world freshness that Ernest's is known for.
Sherry's Diner
Don't miss: Banana pudding
2135 Freewater St., Shreveport
Tucked down a quiet street in the Stoner Hill neighborhood is arguably some of the city's best banana pudding. Sherry's Diner serves a concoction of bananas and heavy whipping cream that you will just have to taste for yourself, and it's the perfect comfort food to also satisfy your sweet tooth.
Shockley's Fish n' Fixins
Don't miss: Fried catfish
1332 Robinson Rd., Elm Grove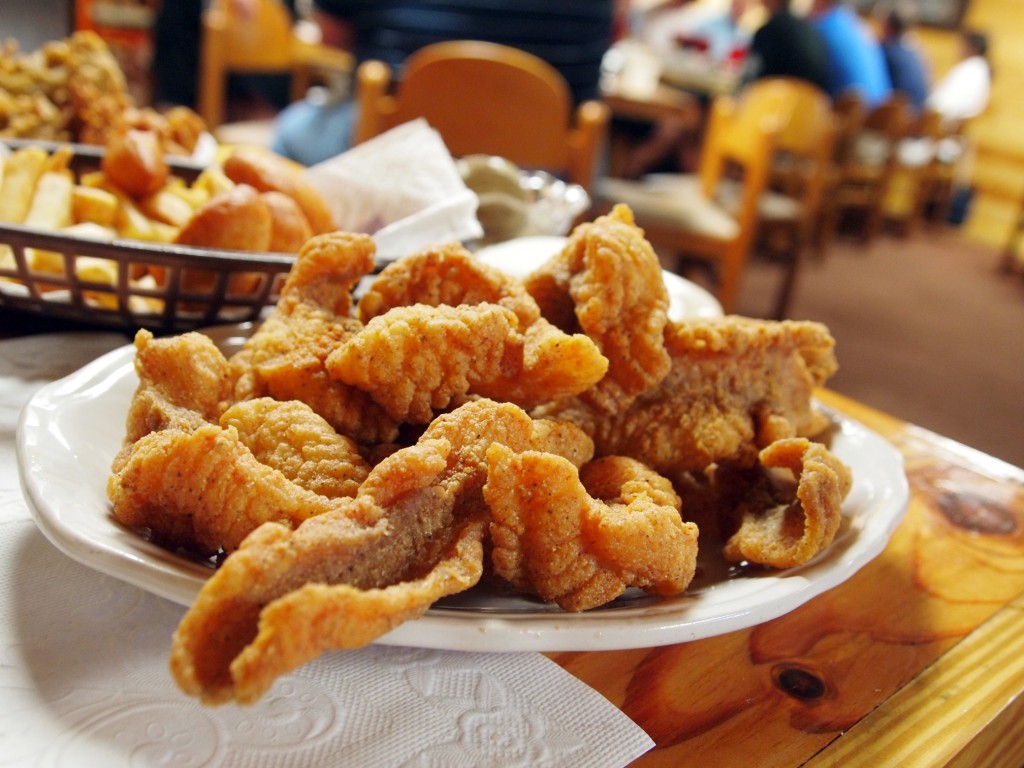 Sometimes you reap the biggest rewards when going off the beaten path, and you'll find that Shockley's Fish n' Fixins is most certainly worth the trek to Elm Grove. If the idea of fried seafood makes your mouth water, then you need not look any further – Shockley's has you covered. From the famous fried catfish to frog legs and shrimp, classic local delights are fried to perfection and served up hot and ready.
Kim's Seafood and Po-Boy
Don't miss: Po-boys
901 Benton Rd., Bossier City
What would a visit to Louisiana be without sampling the state's iconic culinary creation, the po-boy? These stuffed sandwiches made with New Orleans French bread can be filled with a wide variety of meats or seafood. Especially popular at Kim's Seafood and Po-Boy are the shrimp or hot sausage varieties, which offer up a perfect taste of Louisiana cooking. Holding it all together are buttery pieces of bread delivered from the Crescent City for your dining pleasure.
Real BBQ & More
Don't miss: Harvey Clay's "Toothless Brisket"
7828 Line Ave., Shreveport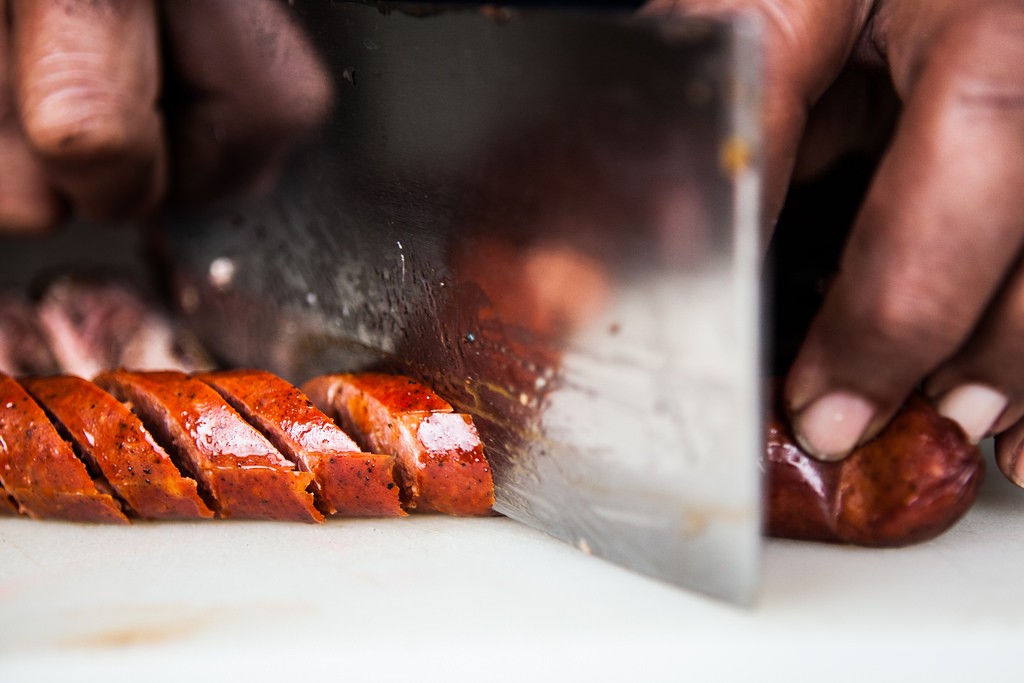 There is brisket, and then there is Harvey Clay's "toothless" brisket. Its namesake is a Texas native who is dedicated to using the best methods and tools to bring mouthwatering brisket to Shreveport. This brisket is tender, smoky, and you can even see the pink smoke ring. Indulge in the house-made sausage and potato salad to finish your meal off right.
Shreveport-Bossier City should be near the top of any food lover's bucket list. The range of flavors, from BBQ to Cajun to Creole, make this region unique. There are mom-and-pop shops that have been in business for decades and upscale eateries that bring in an international flair, all waiting for you to visit. These two cities know how to treat visitors to a good time, and there is plenty of entertainment year-round through festivals and celebrations – many catering to the foodie in all of us. So head to Shreveport-Bossier City and indulge in some of America's finest cooking and tastiest treats – we are sure you'll leave hungry for more!
Now What? Click the Instant Info Logo to let us connect you!