Groups seeking an interactive experience have several great places to explore
While there is certainly nothing wrong with visiting a museum and idly enjoying the wonders in front of you, many smaller groups prefer to go a different route these days.
Interactive experiences are surging in popularity as the number of immersive exhibits have grown within museums across the country. Like virtually everyone, museums had a difficult 2020 as an American Alliance of Museums survey found on average, U.S.
museums lost 35 percent of their typical operating income in 2020 and expected to lose an additional 28 percent in 2021. In an effort to attract more attendees, museums are upping their creativity and are offering more virtual experiences to the public. Here are some museums offering interactive outings that will entertain as well as educate your group:
City Museum (St. Louis, Missouri)
Located in a 100-year-old warehouse in downtown St. Louis, City Museum's exhibits consist mostly of repurposed architectural and industrial objects. While that may not sound like fun, City Museum, assuredly, was designed to give visitors a good time. City Museum contains an abundance of slides (there are reportedly 30 slides in the building ranging from a dragon slide to a rebar slide), including a massive 10-story slide.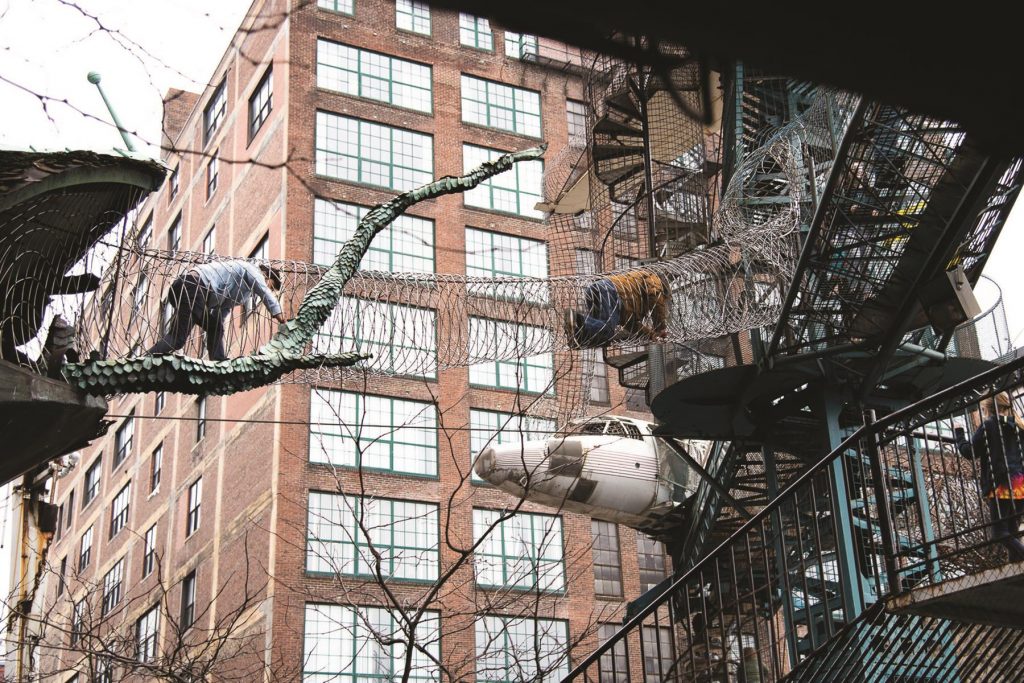 It also houses a Ferris wheel, tunnels, bridges, castles, secret passages, playgrounds, a circus and a train. Naturally, since it is a museum, it contains an architecture hall, an art center and the cornerstone of any museum: the world's largest pencil, which weighs 21,500 pounds (the eraser adds an extra 250 pounds) and is the equivalent of around 1,900,000 traditional pencils.
Exploratorium (San Francisco, California)
This public learning laboratory was founded from the belief everyone should learn about natural phenomena to better understand the world around them. According to the museum's founders, experimentation inspires curiosity and understanding while stimulating new ideas. In other words, the Exploratorium wants you to get active and start learning.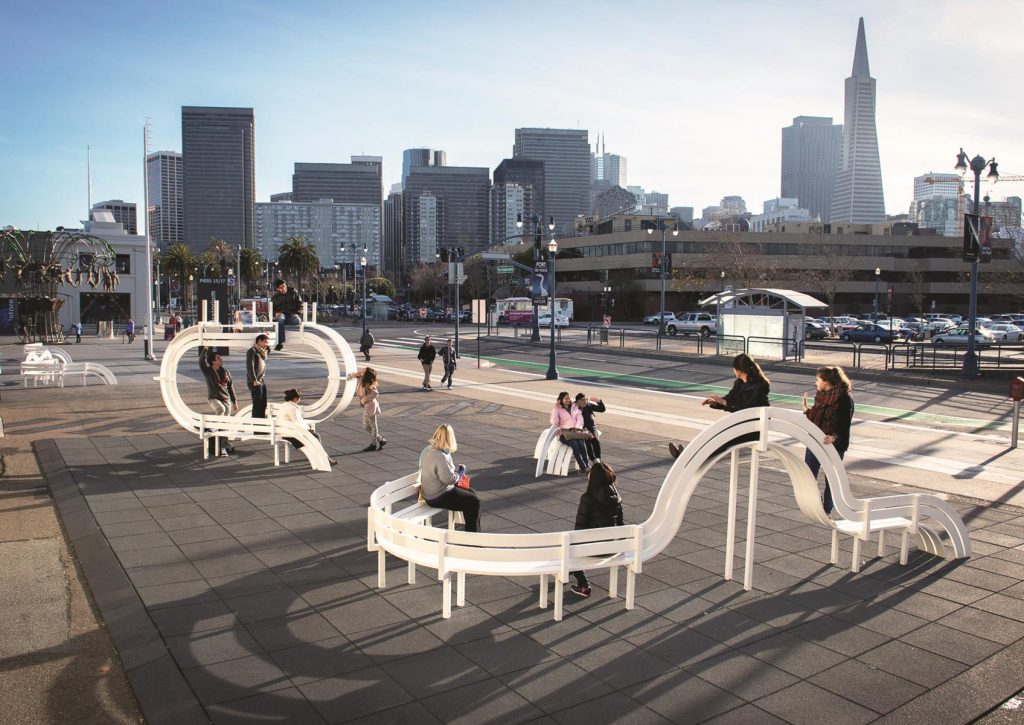 The museum contains more than 650 interactive exhibits and houses six indoor and outdoor galleries and hundreds of exhibits. Among the many compelling things you can do here include: dance with your shadow, levitate, touch a tornado, mix colors and break light apart, stop time, capture a wave and even listen to music through your teeth. Try doing those things anywhere else.
International Spy Museum (Washington, D.C.)
The only public museum in the United States dedicated solely to espionage, the International Spy Museum features interactive exhibitions and first-person accounts from top intelligence officers and experts.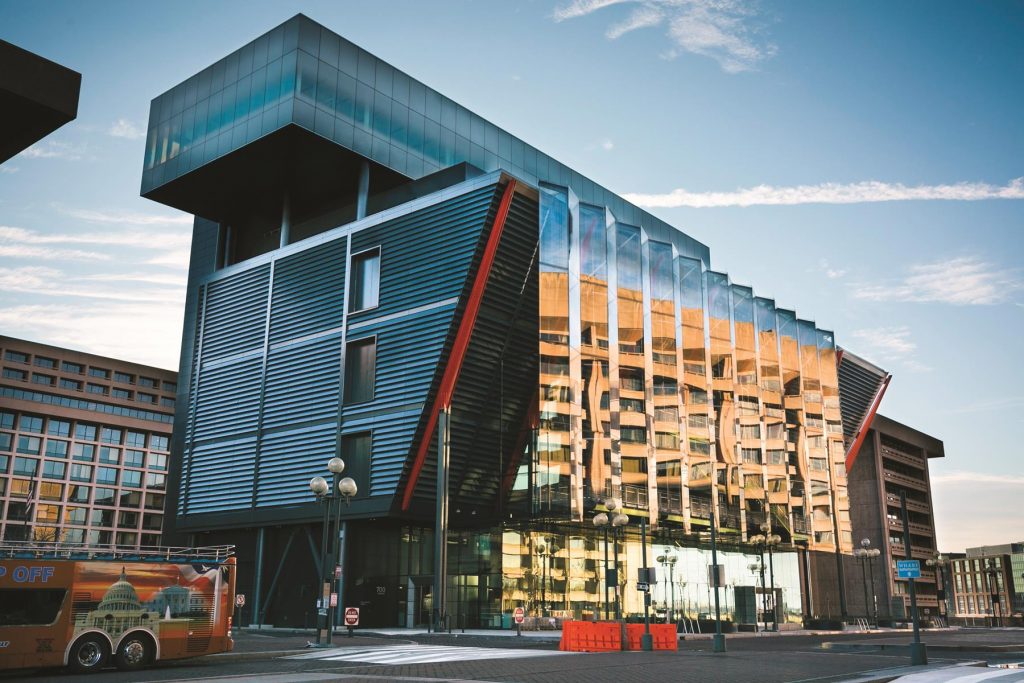 The museum covers 140,000 square feet and teaches visitors the tricks and trades of spies, both historic and fictitious. Among the museum's permanent exhibits are the Briefing Center, where guests receive a cover identity and test their spy skills throughout the museum; Stealing Secrets, where visitors get a closer look at hundreds of imaginative inventions used to steal secrets; and Making Sense of Secrets, where you can try your hand at cracking secret codes.
Museum of Illusions (Chicago, Illinois)
Located in downtown Chicago, the Museum of Illusions offers more than 80 mind-bending exhibits where visitors can experience the seemingly impossible. Among its many hallucinatory exhibits include the Infinity Room, a multisensory experience that creates the optical illusion of infinite space; the Clone Table, where you will meet five clones of yourself; the Vortex Tunnel, where your mind will tell you the ground is moving when it is actually flat and stable; and the Infinity Tunnel, where visitors can take a mysterious look into a bottomless
pit.chicago.museumofillusions.us
Otherworld Ohio (Columbus, Ohio)
This 32,000-square-foot immersive art installation in Columbus contains 47 rooms filled with large-scale interactive art, mixed reality playgrounds and secret passageways. Guests are encouraged to explore and interact with a world of science fiction and fantasy. Featuring the work of more than 40 artists, almost everything in Otherworld was built to be interacted with and each of the 47 rooms is designed to resemble a science-fiction fantasyland. In 2019, Time magazine ranked Otherworld as one of the World's Coolest Places.
The World of Coca-Cola (Atlanta, Georgia)
The world's most popular soda is the star of this 75,000-square-foot facility in downtown Atlanta. Opened in 2007, The World of Coca-Cola is home to numerous interactive displays, high-tech exhibits, video presentations and an art gallery. One of its more popular experiences is Taste It! where visitors can enjoy free samples of more than 60 soft drink products from around the world. You can also experience Scent Discovery, a new aromatic experience where your nose will be the guide. Here, a Coca-Cola ambassador will lead your group to guess the origin of a variety of scents. Your guide will also educate you on the anatomy of smell and help you determine which aroma profiles and Coca-Cola beverages may be your new favorites.
---
by Jason Paha