Scotland is steeped in proud history and offers much to its millions of visitors. The city of Glasgow is a popular destination for shopping and galleries and hosts many events throughout the year. Its West End offers plenty of options for evening entertainments, including a range of music venues, bars and restaurants.
Aberdeen or the Granite City offers visitors the chance to see the city`s unusual architecture, as well as art dating back to the fifteenth century at the Aberdeen Art Gallery. Visitors may also wish to explore the oil and gas industry at the Aberdeen Maritime Museum. There are plenty of places to eat in Aberdeen, as its coastline offers a selection of fresh seafood. In Dundee, visitors can view RRS Discovery, the ship that Captain Scott used on his voyage to Antarctica, as well as HMS Frigate Unicorn, which is the sixth oldest ship in the world.
The city of Stirling was the ancient capital of Scotland and it continues to celebrate its rich heritage. Stirling Castle was the home of Mary Queen of Scots. Visitors can wander through the Great Hall, Royal Chapel and Royal Apartments. Stirling also offers easy access to the Trossachs and Loch Lomond.
Scotland is home to many parks and open spaces, as well as stunning countryside. There are almost 800 islands in Scotland and most offer the chance to glimpse birds and wildlife in their natural habitat.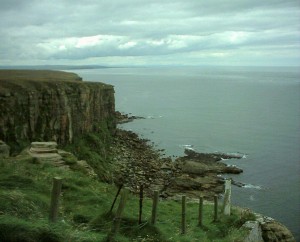 There is also plenty of beach space available along the East Lothian coastline, whether visitors are looking for family fun, or the chance to relax on a deserted beach. Scotland is home to some of the finest golf courses in the world and of course, no trip to Scotland is complete without a visit to one of its many whisky distilleries.
The Highlands offer diverse scenery, as well as being home to the city of Inverness and Loch Ness. The Cairngorms National Park is the largest in Britain and is a popular destination throughout the year for both outdoor activities and skiing.
Home to many exciting events such as the Edinburgh Festival Fringe, Military Tattoo and the world famous Hogmanay celebrations, Edinburgh is a bustling city, with a rich nightlife and plenty to see and do. Visitors can walk along the traditional Royal Mile to Edinburgh Castle, which is home to the Scottish Crown Jewels and Stone of Destiny.
There is also the chance to explore the National Museum of Scotland, with its T-Rex skeleton and the former Royal Yacht Britannia. Whether visitors want to visit St James Shopping Centre, the Old Town or one of Scotland`s five National Galleries, then edinburghtaxi.co.uk offer good value solutions for those who want to move around the city easily.