Longevity in the travel business doesn't come easy. Many of the best-known brands are subject to economic downturns, corporate buyouts or changing consumer interests. In the 1990s, I remember the dominant vacation package companies were MTI, Thomson and Funjet, battling it out for supremacy in Chicagoland. Thanks to Apple Vacations' recent buyout of Funjet, none of these brands exist as independent companies today.
Airlines like Eastern, Pan Am, Braniff, Piedmont, Northwest and TWA fly today as credenza-top airplane models.
Tour companies tend to be generational businesses. If they are fortunate enough to be founded by a passionate, dedicated owner, a solid tour operation might have a 25-year run before it's passed down to the next generation (often with less than stellar results), sold or folded. Mayflower Tours, an operator synonymous with group tours, persevered 39 years under the guidance of owners John and Mary Stachnik. Earlier this year, Mayflower was gobbled up by the Scenic Group, an Australian tour and cruise conglomerate. While they pledge to keep the name, the Stachnik stamp is gone after nearly four decades.
It's rare to see a company pass through generations successfully, but some brands have managed the test of time. Westport, Connecticut-based Tauck has been under continuous ownership since 1925, Globus has been under the leadership of the Switzerland based Mantegazza family since 1928 and the Trafalgar brand has been operated by the Tollman family for over 70 years.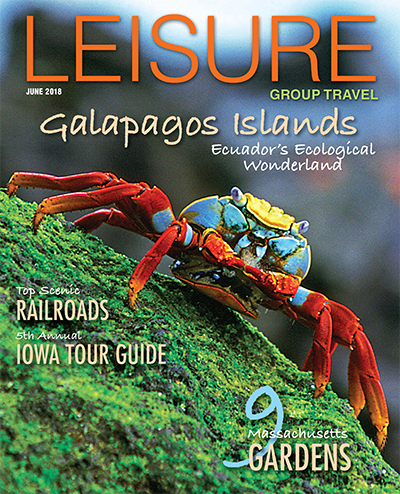 But nobody tops Collette Vacations. Celebrating its 100th anniversary in 2018, Collette underwent an ownership change back in 1962 when Jack Collette sold his tour business to Dan Sullivan. Dan Sr. and now Dan Jr. have propelled the Collette brand to unprecedented heights. Now, a third generation is involved, and while it's grown to become a huge company, Collette is still run with the passion and care of a family-run enterprise.
I had the opportunity to get an insider's perspective of Collette's operation at the annual President's Club Summit, a gathering of top group customers from around the country. During the three-day event in Providence, Rhode Island, Collette executives opened their books and shared why and how they are successful. They talked about the emphasis on safety and security for their travelers while articulating their vision for the future of group travel by focusing on reaching the growing (and affluent) age 60-74 population.
Product managers took the stage to debut exciting new products for their best group leaders to salivate over. The highlight for me? The entire crew got an insider's tour of Collette's Pawtucket, Rhode Island headquarters. Here, 400 passionate individuals keep the Collette machine humming. (Collette employs 650 worldwide.)
Collette has a customer-centric philosophy built on accountability, collaboration, culture, integrity, innovation and social responsibility. Culture is perhaps the hardest thing to develop but on the tour of headquarters, culture was oozing from nearly every cubicle. As we roamed from department to department, we got to see how each department interfaces with another. Our group got caught up at the inside sales department as Collette team members and group customers rekindled relationships as if they were at a high school reunion. Heck, the accounting department gave an impassioned presentation about how they interface with customers. Accounting? That's typically where they hide the people who don't talk to customers!
Through the decades, I've walked into hundreds of tour operators, cruise lines, tourist offices and airlines. While I can never remember them all, Collette left an indelible impression on me.
Congratulations, Collette. Here's to another 100!