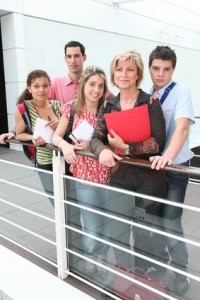 When you are logged into an internet hot spot, anyone who is on that network has the potential to steal your passwords, read your emails or hack your accounts. The threats are so severe that the FBI has even issued warnings to travelers who use hotel Wi-Fi, according to CNN. Although there is no reason to stay offline, it is necessary to exercise some caution when using public Wi-Fi. The following tips can help to keep you, your device and your details safe on your next group travel trip.
Pack a Travel Computer
If you are a group travel leader, you may want to get a specific travel computer before you hit the road. A travel laptop is a completely blank laptop that is only used by employees for business trips. Once you return from your trip, your IT team can look over the device, analyze any threats that it may have encountered and clear it for the next user. By using a designated travel computer, you reduce the risk of anyone logging on and stealing your information, according to CNN.
Update Your Protection Plans
Whether you are using a blank travel computer or your trusty old laptop, you should ensure that your security updates have been completed before you hit the road. This is just as important as ensuring that you have adequate identity theft protection like LifeLock AA and adequate travel insurance in place. Keep in mind that your smartphone and tablet may be just as susceptible to security threats as your laptop, and if you plan to use either of those devices on public Wi-Fi, you need to ensure that they are also protected, advises Travel and Leisure.
Log into the Correct Network
After arriving at your hotel, you should ask the manager or desk clerk which Wi-Fi network is theirs. Unfortunately, if there are hackers in the area, the first network that pops up when you ask your laptop to search for networks may not be the one that you want. Anyone with a laptop or a smartphone can create a hot spot, and if a hacker entices you to log into a hot spot called "Free Hotel Wi-Fi" he can easily steal all of your usernames and passwords, according to NBC News.
Use Encrypted Protocols
Once you have logged into the correct network, your data is still at risk if the wrong person is also on that network. Ideally, you should avoid sending emails with sensitive information or using credit cards on any public Wi-Fi network. However, if you have to do something sensitive, you should use encrypted protocols. Just by adding "https" at the beginning of each URL instead of "http" you will boost your security.
Create Unique Passwords
If a hacker steals your username and password for an online account that you accessed while traveling, you can cut your losses by ensuring that they can only access that one account. By using the same password for all of your online accounts, you put yourself at a huge risk. If you want to be safe, you should use strong and unique passwords for every account you have. That way, if a hacker gets into your email account, they will not also be able to get into your bank account and vice versa.