2017 marks the 25

th 

anniversary of the nation's largest mall. With new stores, dining and attractions, Mall of America® in Bloomington, Minnesota is the perfect place for a group outing.
It's hard to believe that it was only 25 short years ago, when Minnesota's Mall of America opened its doors and changed the way we shopped forever. It was the first time, on such a large scale, that retail and entertainment were combined in one place, creating a whole new venue for people to spend time together. Today, MOA® is more than a mall, it's a destination attraction for people from all over the country and the world.
In 2017, Mall of America and plans to celebrate all year long. Groups can stay at either of the two hotels directly connected to the Mall: the JW Marriott Mall of America or Radisson Blu Mall of America. Both give guests convenient access to all the excitement of the Mall. And in its 25th year, there are some new shops, restaurants and entertainment venues to enjoy.
Retail Bliss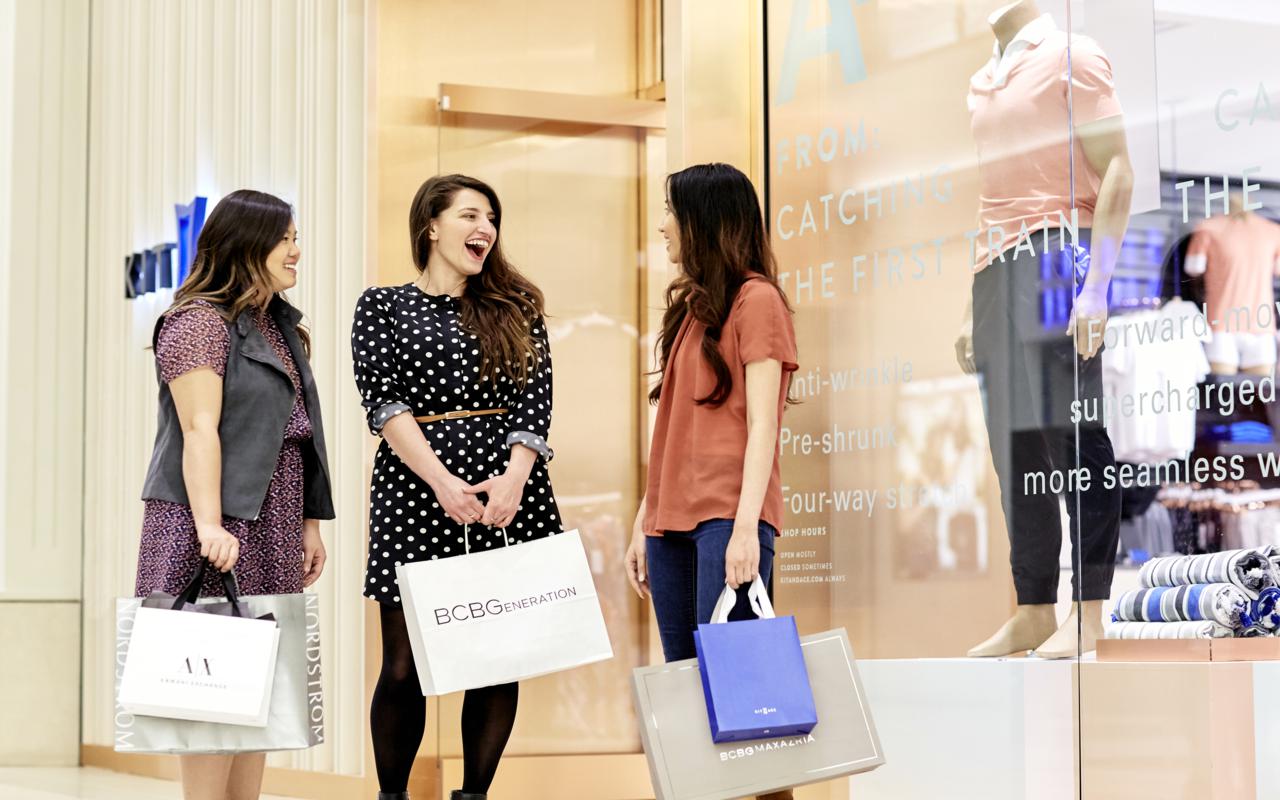 Mall of America is known for its wide array of retail stores. Since opening 25 years ago, the Mall has steadily grown its collection of stores to 520. This year, some newcomers have joined the ranks. Visitors can peruse the unique garments and gifts at Anthropologie, check out the latest fashion trends at Zara, pick up new workout gear at Fabletics or satisfy their sweet tooth at Sugarfina.
Mall of America has welcomed some new stores that give back to the community. Make a stop at Altar'd State, a boutique clothing store that donates a portion of its sales to local communities. Or grab some fun merchandise at BoxLunch, where for every $10 spent the store will provide a meal to a person in need.
Entertainment Abounds
When Mall of America first opened, the concept of combining retail and entertainment was a novel idea. Now, the Mall is frequented for its incredible attractions just as much as its ample shopping. The 25th Birthday is made even more special by some of the latest attractions groups can experience when they visit.
Children and families can get creative at the Crayola Experience + Store. This one-of-a-kind family attraction brings together color, chemistry and digital technology to create 25 interactive activities for people to enjoy. Guests can learn how crayons are made, star in their own coloring page, name and wrap their own crayon, and take part in a 4-D coloring adventure.
For a breathtaking experience unlike any other, head over to FlyOver America, a flight simulation ride that takes guests on an aerial tour of the country's greatest landmarks. This is a fully immersive ride that includes wind, mist and scents that will make you feel like you're actually soaring over North America.
SMAAASH, the newest attraction to open at Mall of America, is an acclaimed gaming and entertainment center that offers guests a true adrenaline rush. SMAAASH connects sports simulators, virtual reality and more into an innovative social experience for people of all ages. This is the first location in the United States, making it a truly unique attraction.
Grab a Bite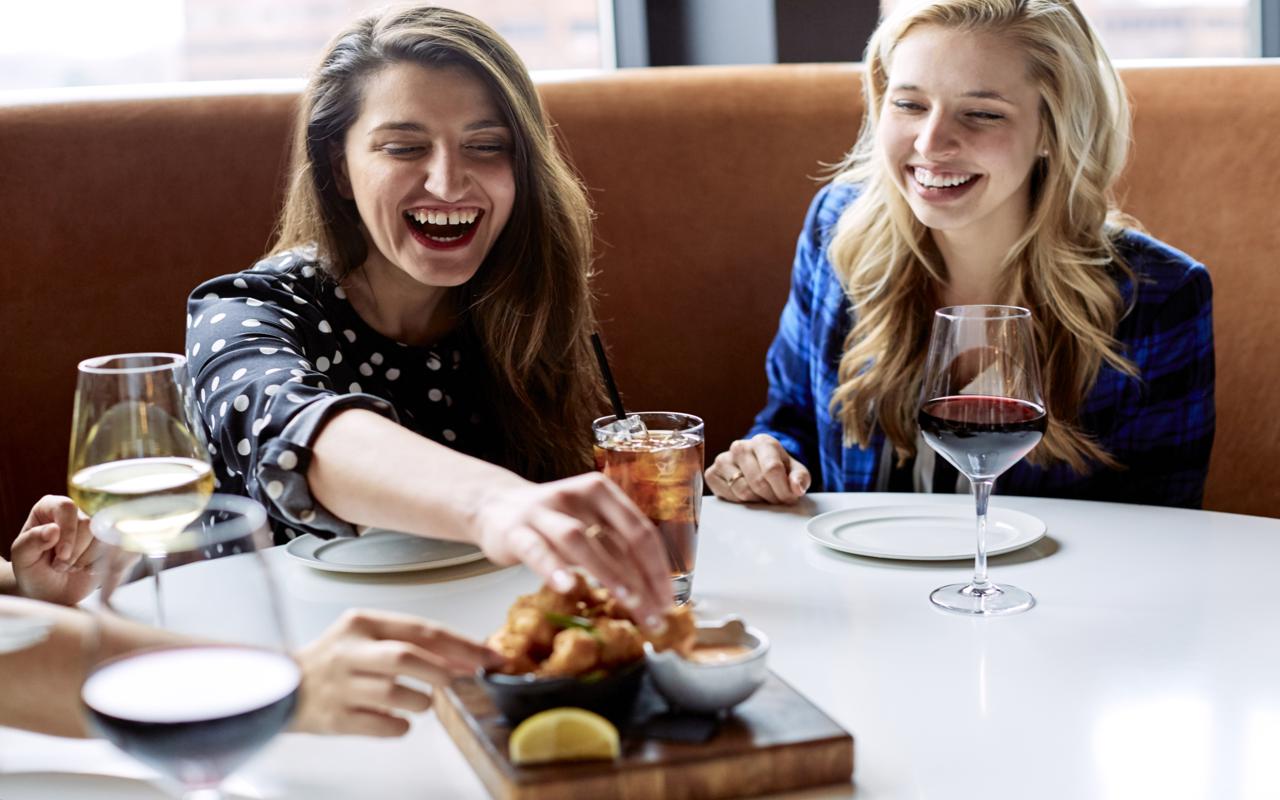 It goes without saying that after hours of shopping and one or two rounds on the roller coaster, sustenance is a must. Conveniently, Mall of America is home to over 50 restaurants, from fast-food eateries to fancy, sit-down establishments. You're sure to find something to satisfy the tastes of everyone in your group. For the 25th Birthday, the Mall has added a range of new dining options.
Start the day off right with a coffee and pastry from Tim Hortons to help you power through your shopping agenda. Depending on the day's schedule, your group can stop for a quick burger at Shake Shack, pick up some authentic Middle Eastern food at Naf Naf Grill or nosh on fresh-made piadas (thin Italian flatbread) at Piada Italian Street Food. You can also dine on an array of sandwiches, wraps and handcrafted burgers at Cowboy Jack's, or drift away to island destinations as you sip on fruity drinks at Margaritaville. Top it all off with a sweet treat from Rustica Cookies and Creamery, which offers freshly baked cookies and soft serve made from scratch.
As you can see, there's a lot to celebrate this year at Mall of America. Even if you've been before, there's always something new to experience. So go ahead, toast to 25 years of incredible shopping, dining and entertainment—all in one place.
---