Several Ohio museums offer group packages that pair admission with a dining experience on or off the premises
Attractions that want group business know how to make the tour planner's life easier. One way of doing that is offering a special meal package. Here are some Ohio museum plans that combine culture and cuisine:
The Rock and Roll Hall of Fame & Museum, one of Cleveland's premier tourist attractions, has a variety of group options, including two that offer museum admission and a meal at a musically inclined downtown restaurant.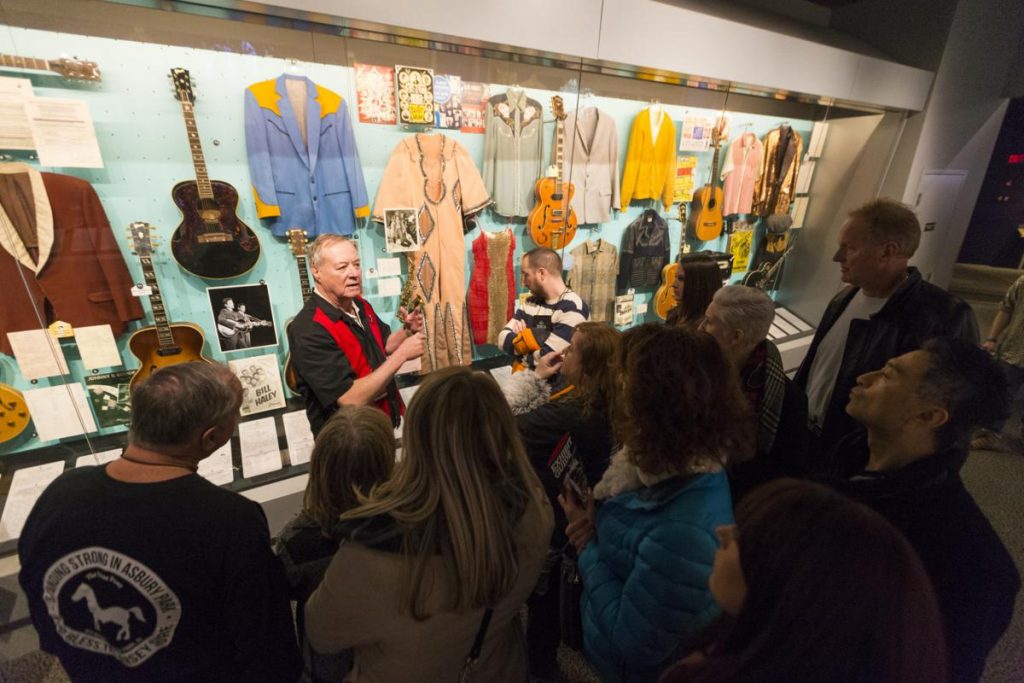 Tour groups can customize their experience at the Music Box Supper Club, a two-story concert venue located on the west bank of the Flats. The "Soundtrack Package" lets diners enjoy a specially curated playlist of the best-known songs of the music legend of their choice. For groups of 30 or more, rates for adults are $37.75 for lunch, $47.75 for dinner (including tax, gratuity and Rock and Roll Hall of Fame admission). Reduced rates apply for youth (6-18) and seniors (65+). For only $10 more, the "Live Performance Package" features talent that can perform the music of the famous artist or band. Options for soundtrack and live tribute performances include Paul Simon, the Beatles, Rolling Stones, Patsy Cline, Hank Williams, Elton John, Frank Sinatra and Bruce Springsteen. If a concert is scheduled during your group's mealtime, they can attend with the other fans for the live-music price. There's a concert almost every night of the week, with genres ranging from blues, jazz and soul to country and rock.
The Music Box, voted Best Live Music Venue in 2017 by readers of Cleveland Magazine, offers gorgeous views of the riverfront and the option of outdoor seating. Entree choices on the group lunch menu: cheeseburger, chicken Parmigiana sandwich and beef burrito. For dinner, guests can choose from the salmon, braised short rib and chicken Parmigiana. Packages include a non-alcoholic beverage and dessert.
The Rock and Roll Hall of Fame also works with the House of Blues, a lively spot in Cleveland's East 4th Street entertainment district. The "Southern Inspired" group package ($32-$37.75 with a minimum of 20 guests) includes four plated entree choices: mac and cheese cheeseburger, blackened chicken sandwich and Island Turkey Burger seasoned with Jamaican spices and topped with cheese on a chipotle mayo-brushed brioche bun. All entrees come with chips and salsa, a brownie with ice cream and unlimited soda.
The Rock and Roll Hall of Fame, a giant glass pyramid fronting Lake Erie in downtown's North Coast Harbor District, is not a place that can done in just an hour or so. With seven floors of exhibits, the shrine deserves as much time as you can give it. Whether a fan of Elvis Presley, the Beatles, Jimi Hendrix or Madonna, everyone remembers a certain era and revels in nostalgia as they peruse the photos, videos, costumes and instruments. There are the pioneers like Chuck Berry, Jerry Lee Lewis and Buddy Holly. Motown is represented by the Jackson Five, Aretha Franklin, Smokey Robinson, and Diana Ross and the Supremes. (rockhall.com)
The Greater Cleveland Aquarium, another downtown attraction, shares a parking lot with the Music Box Supper Club and offers a "Rock with the Fishes" package with the same "Soundtrack" and "Live Performance" features in the Rock and Roll Hall of Fame admission/meal combo. The aquarium also has a group package that includes a lunch, brunch or dinner cruise on the Nautica Queen riverboat.
Ohio's only free-standing aquarium, housed in a historic powerhouse, has creatures from all over the world, including freshwater species native to Ohio. Guests can walk through the Shark SeaTube with sharks and fish swimming overhead. (greaterclevelandaquarium.com)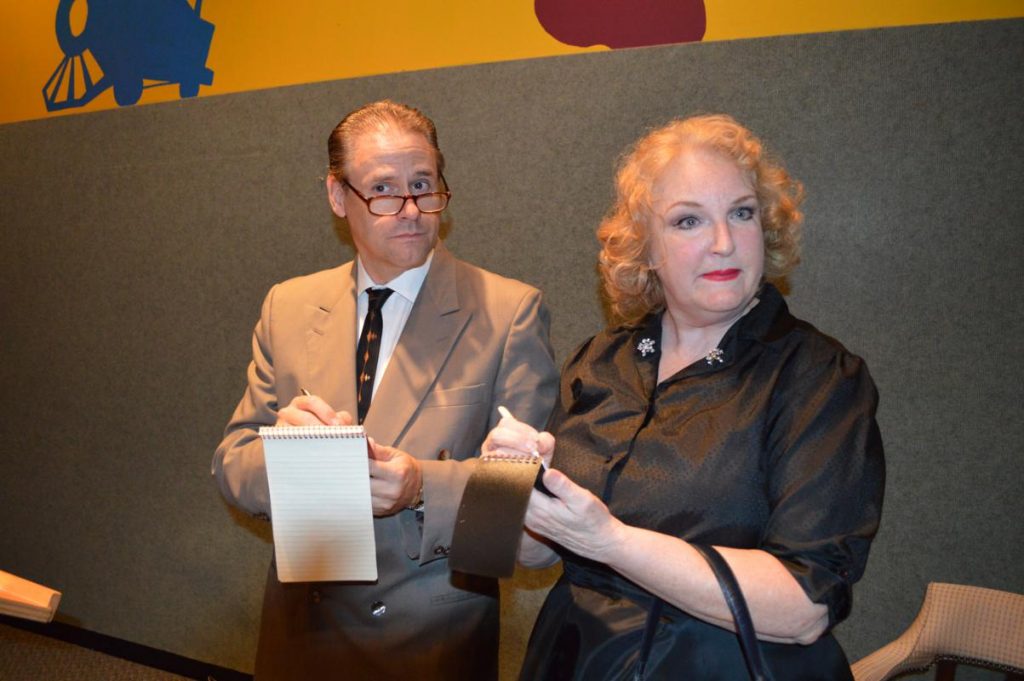 In Columbus, the Ohio History Center offers two-hour group programs that combine an interactive theatrical presentation with a dinner buffet and optional cocktail hour (minimum 30 guests). The "Red Herring" option harks back to the 1950s and fears of Communist agents infiltrating the U.S. It's all about Soviet espionage and investigations by the CIA, FBI and other government agencies. Guests become involved in questioning and decoding as evidence is collected to reveal who is the Soviet spy and the person who killed the chairman of a Senate committee looking into un-American activities.
"Dickens of a Mystery" (based on the Ebenezer Scrooge tale) and "Mayhem & Mystery in the Museum" are other Ohio History Center programs calling for audience participation. The dinner buffets are catered by local operators such as Weiland's, Creative Cuisine and Berwick, with food usually served in the same room as the play.
At the center's Ohio Village, a re-created 19th century community open from Memorial Day weekend through Labor Day, group members can play parts in an old-fashioned English farce based on the Hans Christian Andersen fairy tale The Princess and the Pea. The Ohio History Center is a treasure house showcasing the state's agricultural, industrial and social heritage. Highlights include Civil War artifacts, a Native American collection, mounted animals and vintage automobiles. Baby Boomers like the exhibit 1950s: Building the American Dream. A special World War I display (running through Nov. 11, 2018) marks the centennial of the "Great War." (ohiohistory.org)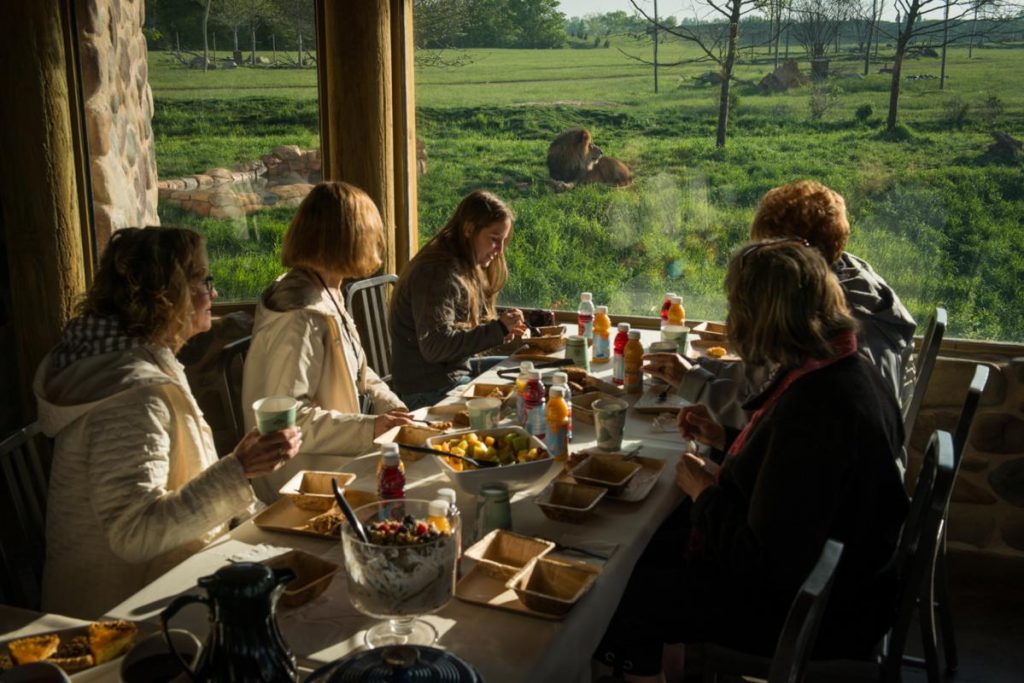 Also in Columbus, your group can start the day with special programs (7:15 to 9:15 a.m.) at the Columbus Zoo and Aquarium. "Sunrise on the Savanna" includes breakfast and a trek through the Heart of Africa, with a visit to the cheetah habitat and a giraffe feeding experience. "Breakfast with the Animals" spans three continents and includes visits with the manatees, a trip Down Under and rhino feeding. (columbuszoo.org)
The Cincinnati Art Museum offers adult packages ($25 or $30 a person) that include lunch and a docent-led tour on the topic of your choice. Topics include "Ancient Worlds," "Flowers in Art," "American Art" and "Cincinnati Ceramics."