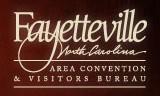 Tour operators looking for a unique experience to add to their 2013 itineraries need to look no further.  "We've got a number of once-in-a-lifetime opportunities to offer groups – such as tours of Fort Bragg," says John Meroski, Fayetteville Area Convention & Visitors Bureau President and CEO.  "We stand ready to help you throughout your planning process."
Group Tour Fort Bragg
Through your full-day or half-day TDY (temporary duty assignment), your group will experience why Fort Bragg's distinguished record of service is unparalleled. Available activities may include:
*             Guided tours of Fort Bragg and Pope Army Airfield
*             Parachute packing demonstrations with aerial delivery and Quartermaster riggers
*             Attend Golden Knights briefing session
*             Lunch at a dining facility
*             Visits to museums on post
*             Observer airborne training at Sicily Drop Zone
*             Vehicle Convoy Training Demonstration
"Our signature tours are our most popular group experiences," says Meroski.  "Of course we'll customize any itinerary to fill your groups needs."   Two signature tours are below.
All-American Sampler

Discover America's Hometown and experience our History, Heroes and a Hometown Feeling.  Tour Highlights:  guided downtown walking tour; Fort Bragg experience; Airborne & Special Operations Museum; NC Veterans Park; 1897 Poe House; Cape Fear Botanical Garden.
Pass the Class – Earn Your Rank! (Student Tour Experience)
Add value to curriculum through recreation, hands-on history and mind-blowing exploration. Never a dull moment!   Tour highlights include ZipQuest Waterfall & Treetop Adventure, the Climbing Place,  History Boot Camp, Airborne & Special Operations Museum.