"I'm not dead yet." The classic line from Monty Python and the Holy Grail is fitting for this subject matter. Technology, the internet and video content play a huge role in our everyday lives. Everyone is talking about how to reach the massive millennial generation and appeal to the tech-savvy Generation Z that will soon be the next major consumer market.
With how much these generations—as well as the Gen X and baby boomers—have their noses shoved into their phones, tablets and computers, it would seem a bit archaic to put the time, money and resources into a print catalog. However, the travel catalog is still kicking. Some in the industry think its death is long overdue, while others have no intention of cutting off its life support. The question remains, though, where is print's place in the tour operator world?
Death of the Travel Catalog?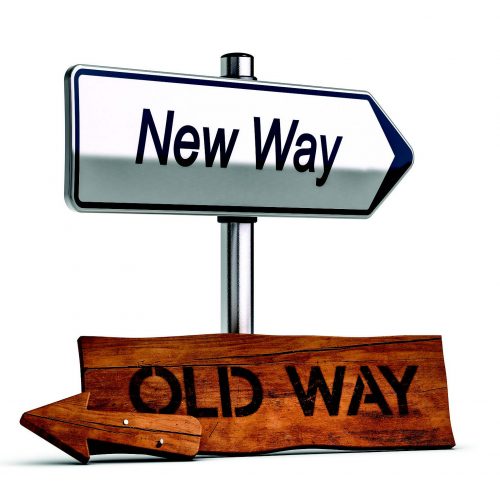 The young, tech-savvy generations have abandoned traditional print in many industries. Paperback and hardcover books have been replaced with eReaders and tablets. Newspapers can be read online. And who needs to print out pictures for a photo album when they can be saved to the Cloud? There are many organizations that recognize the shift to digital and the importance of being in that medium to promote their products.
A few travel companies waved bye-bye to travel catalogs a while ago and have focused solely on digital platforms to promote their itineraries and travel products.
"We printed our last catalog in 2003 and haven't looked back," says Bob Cline of U.S. Tours, which builds custom U.S. itineraries for groups. "When we changed to no catalogs, we lost a few senior groups, but in our instance, the savings from print and postage far outweighed the loss."
Cline and his team now focus their marketing efforts on promotional emails and social media
that point customers to the website. The move didn't only make sense from a cost-savings perspective, but also from a demographic one. Millions of people are actively online every day, constantly seeking out information. And it's not just the millennials. In fact, baby boomers are some of the most avid Facebook users, often referencing the social media platform in their research.
It makes sense for tour operators to have an online presence, not only to market to their current clientele but also to potential future clients. Cline admits that if he were a retail operator selling to mostly seniors, he might have made a different decision about catalogs.
"I know it's difficult to reach seniors without a book," Cline says. However, he's still certain that even if he hadn't done away with catalogs 14 years ago, most of his efforts today would be put towards digital.
---
December 2017 Digital Edition Sponsored By:
---
Long Live Print!
On the other side, there are companies that think the catalog will always have a place in their marketing strategies. This is due in large part to the audience they target. The fact is that many guided tour operators cater to an older generation that still appreciates having a physical book they can flip through.
"I think there's a certain age where you're still about the traditional things, and they want a print brochure," says John Stachnik, co-owner of Mayflower Tours. "We don't need to dissuade them and tell them they need to go online." This sentiment is shared by many in the industry.
"As a company that evolved directly from the former Reiman Publications magazine publishing company, Country Travel DISCOVERIES appeals to customers of a generation or disposition who still really prefer the feel of paper, a human connection and a good story," says Stewart Ikeda, senior director of special projects for the company.
There is a group of consumers that is digital-only, but that number is not large enough to push companies away from print altogether.
"A large contingent of Globus, Cosmos, Monograms and Avalon Waterways Group Leaders still enjoys the look, feel and touch of a printed brochure," says Vanessa Parrish, channel marketing manager for the Globus Family of Brands. To cater to the everchanging consumer, Globus has made all its printed brochures available in digital format for those who want it that way.
In fact, nearly all tour operators offer a print and digital version of their catalogs. While this may seem like a way to transition away from print eventually, there are still companies out there printing just as much, if not more than they have in the past.
"In a five-year period, we've doubled the number of brochures we're printing," says Jim Edwards, vice president, US affinity development at Collette. "Just year over year, we printed 5 percent more in 2017 than we did in 2016."
Catalog Strategies Continue to Evolve
It seems clear that print is still alive and well, but it's not necessarily the same as it's always been. As consumer demands change and digital platforms create a more competitive marketing environment, tour operators have adjusted their catalogs to appeal to different segments and interests. It's no longer about listing an itinerary with a pretty picture but rather telling a story about a destination.
"Industry-wide, brochures used to be more 'clinical,' offering the length of the itinerary and
the cost of the vacation," says Parrish. Globus wants its marketing materials to "showcase the travel experience… from what's special about an itinerary, a destination and even a travel style to what's delivered as part of the experience."
The content and the message of the catalogs have become increasingly more important, helping to distinguish not only the company but the products themselves.
"It's still one of the most potent forces in terms of creating an image of who you are and who you want to be," says Stachnik. However, it's important not to fall back on the tactics that have worked in the past and to continue to change with the times.
There has been a rise in strategic partnerships and niche marketing in the travel industry. Collette has built relationships with companies like AAA and AARP to create dynamic products and exclusive offers just for their members.
"With these partnerships, we're able to create unique brochures that we can mail directly to that membership with special offers that they can book," says Edwards. "It's given us a more targeted approach with our direct mail."
Collette has also changed its own product offerings, says Edwards. It will still print the general brochure but also offers themed catalogs, such as a food and wine brochure or one highlighting its U.S. products.
Country Travel DISCOVERIES has also developed unique products through new media partnerships.
"We have increasingly partnered with existing media, especially regional print magazines," says Ikeda. "These local experts have 'insider knowledge' of a region's backroads and 'hidden treasures' to help create unique, cobranded itineraries that go off the beaten path beyond the usual tourist attractions."
The media companies can also leverage their knowledge into their existing audience to help promote and sell the trips. It's not just a way to build a different brochure, but a new way to design an itinerary.
Another factor that has changed is the physical production and printing of catalogs. The cost of postage and print materials continues to go up, and that expense is hurting many companies' bottom lines. As a result, tour operators are being more strategic about how much and how often they print.
"Our strategy is to ensure the demand for brochures is in line with the investment," says Parrish. "We monitor supply and demand each year and make necessary adjustments."
Some companies won't ship brochures to travel agencies unless requests are put in by agents, while others will only supply a limited number to their travel partners, and others are taking a less-is-more approach with direct mailings to consumers.
"I can't eliminate our catalog and other print, but I've been very focused on improved efficiency," says Ikeda. "We've lowered catalog printing costs for years…by using a more data-driven approach, tracking ROI, abandoning shotgun strategies like rented mailing lists and listening to what people actually want."
A Healthy Balance
Amid all the opinions and ideas about print versus digital, one common theme seems to emerge: the concept of balance. Rather than pick one extreme or the other, companies are seeking an equilibrium between printing brochures and promoting their products digitally.
"Digital is coming on strong but doesn't fall into the either/or trend," says Stachnik. "I do print, and I do digital."
Most industry experts agree there must be a multi-platform approach.
"Ideally, we'd love the Harry Potter effect of moving pictures in print," says Stachnik. With the rise in virtual reality, that concept may not be too far away. Until then, tour operators are using print brochures to reach consumers as well as numerous digital and in-person touchpoints.
"Our strategies have centered less on a specific medium than on delivering a good, high-touch
experience that starts with the catalog," says Ikeda. "But is then supplemented by DM, website, digital video, social media, and personal email and phone customer service experiences."
A marketing approach that combines multiple platforms seems to be the path most tour operators are taking. The truth is that travelers are getting their information from all kinds of resources. It's important for companies to get their brands out there but also to continue innovating in the print and digital spaces. Print may not be going away just yet, but with the advances in technology, the idea of digital taking over will be a continued topic of conversation.