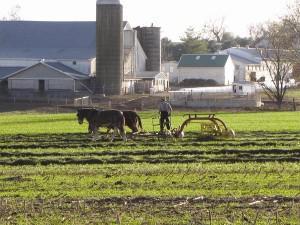 From Dutch culture in Pella to German traditions in the Amana Colonies, tour planners can stitch together enchanting itineraries flavored with Old Country flair. Museum visits, ethnic festivals, shopping forays and lots of good eating lend a taste of Europe to treks across the rolling farmlands of Iowa.
The Germans were the dominant non-English-speaking group to settle Iowa in the 1800s, and today 52 percent of the population can trace its roots back to Germany. As a Midwesterner with great-grandparents who migrated from Germany to Eastern Iowa, I was especially interested in places with German roots on my recent trip.
I started by heading to the recently renovated German American Heritage Center & Museum in Davenport, part of the Quad Cities area of Illinois and Iowa. Housed in a former hotel that catered to immigrants, the four-story brick building commands a prime riverfront location on the mighty Mississippi.
Check out the Digital Flipbook Version below: