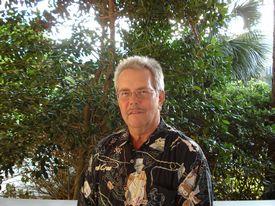 This column in the February 2012 issue kicked off the New Year with a few simple, cost-effective, technology-based travel marketing ideas. It was determined a good website is essential if you're going to keep up with today's tech-savvy traveler. Realizing that web search engines like fresh, new content it was determined regular additions to your site are indispensable. And thoughts were shared on how to have your website visitors interact through video views and e-newsletter sign-ups.
There certainly was a ton of good business done "back in the day" with catalogs, flyers and brochures. Continue those tried-and-proven methods if they are working for you. However, keep the toolbox unlocked and look at the newer technology. Some will work handsomely with what you are already doing. Here are a few to consider:
Marry your marketing materials and QR codes. Here's a great way to combine the new with the tried and true. QR codes are those little squares with all the squiggly black designs. It's barcode technology and can easily be added to any marketing piece. Most printers, graphic designers and video producers can handle the task. Potential clients with a smartphone can scan the code and link to your web page with offer details, an informative video or a testimonial. That web page can provide considerably more information than a single-sheet flyer. Of course, the video has that wonderful ability to demonstrate.