From federal agencies to services, sequestration has reduced staffing and hours of operation for many attractions and venues in D.C. and across the country. Even tours of the White House, the most famous residence in the United States, have been cancelled until further notice. But cheer up—Our Nation's Capital is open for business and has the welcome mat out for guests from around the world.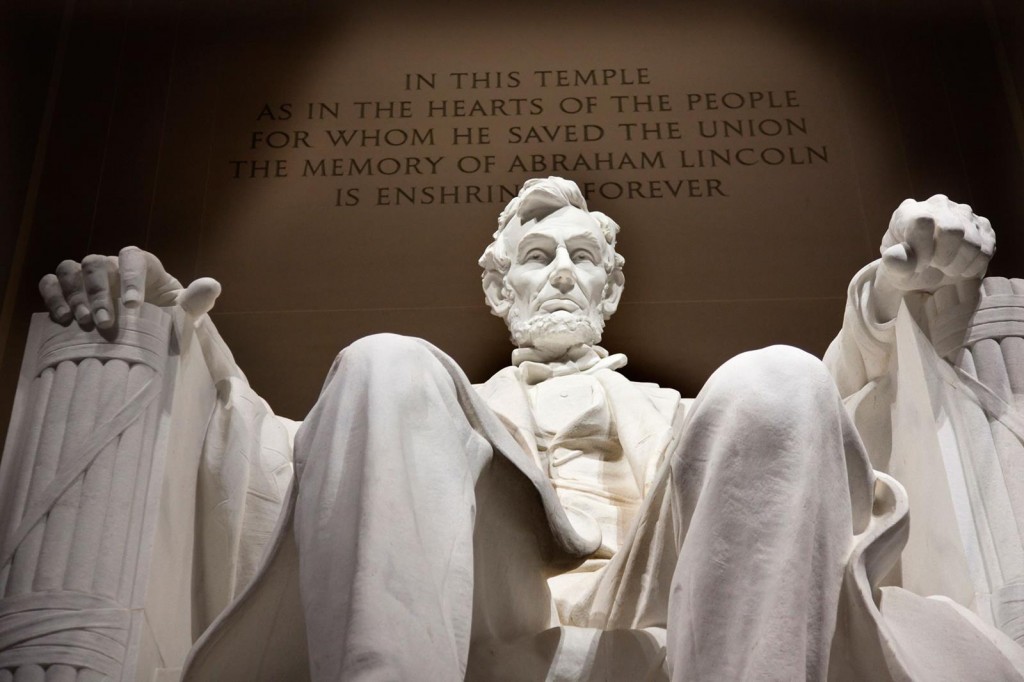 For both students and seniors, a visit to the U.S. Capitol Visitor Center, dedicated to the citizens of the United States, is a must. The $621-million showcase opened in 2008 after six years of construction.
Exhibition Hall on the lower level features documents, artifacts, interactive computer programs and two theaters. Guests receive a thorough look at how Congress works, including information on their own representatives and senators. This is the only in-depth display that tells the story of the U.S. Congress and Capitol.
Upon entering Exhibition Hall you are greeted by an 11-foot-high model of the Capitol Dome, a symbol of democracy throughout the world. The interior displays a scale miniature of the Rotunda complete with its artistic treasures, including the ceiling masterpiece, Constantino Brumidi's Apotheosis of Washington.
Possibly the most significant feature of Exhibition Hall are the two 93-foot-long marble walls that are home to original, historical documents so important to our Union. Included is a letter from President Thomas Jefferson requesting funding for the Lewis and Clark Expedition, 19th Amendment providing women the right to vote, Medicare Act in 1965 and President Franklin D. Roosevelt's "Day of Infamy" speech to Congress.
Additional artifacts and documents are displayed in a series of alcoves in Exhibition Hall. Videos share the story of the House of Representatives and Senate, and architectural models trace the changing Capitol campus from rural setting to modern day icon.
The original plaster model used to cast the Statue of Freedom is the focus of Emancipation Hall. Sculpted in Rome by Thomas Crawford, the five sections arrived in the United States in 1859. Another American sculptor, Clark Mills, was selected to cast the bronze statue and with the assistance of an enslaved artisan the piece was completed in 1862. Upon completion of the Capitol Dome, the five pieces were hoisted to the top and bolted together.
The center's hours have not changed, and tours of the Capitol continue to be offered throughout the day.
If we put our mind to the task, we could probably come up with dozens of ways to discover Washington, D.C. From buses and Ducks to Segways and trolleys, all are good. But a walk on the National Mall, with its memorial parks, cannot be beat. Rich with history, the Mall commemorates our presidents, honors our veterans and celebrates our nation's freedom.
On the "Memorial Tour," a park ranger will walk with you and share the fascinating history at seven iconic sites. Hear stories of our nation at the Lincoln Memorial, Vietnam Veterans Memorial, Korean War Veterans Memorial, Martin Luther King, Jr. Memorial, Franklin Delano Roosevelt Memorial, Thomas Jefferson Memorial and World War II Memorial. There are seven tours daily through Dec. 24, 2013. This walking tour is free.
For foodies, Washington has more going for it than state dinners and martini lunches. The dining scene has arrived, featuring international cuisine alongside fresh local fare. Noteworthy executive chefs are finding celebrity status on national television, while restaurants are focusing on farm to table.
"Foodie on Foot," offered by Washington Walks, is a great way to discover the local inventory of product and plates. Coupled with a nice blend of gastronomic history, it's billed as a "moveable feast."
Combining a walk through historic neighborhoods while introducing culturally diverse selection of food is what DC Metro Food Tours is all about. Discover the architecture and history of each neighborhood and delight in specialty dishes from locally owned restaurants.
With a bit of European style and a menu that delivers a fine dining experience, Dandy Restaurant Cruises provides a different view of Washington's monuments and memorials. Three-hour, four-course dinner cruises are available, along with two-and-a-half-hour, three-course lunch and Champagne Sunday Brunch sails. Views from the deck provide a look at more than a dozen landmarks along the route.
This might come as somewhat of a surprise, but over the years Washington had more than its share of indiscretions. DC Walkabout's "American Scandal Tour" is a humorous, adults-only walking tour that leaves few stones on turned, from dastardly deeds of our founding fathers to the missteps of today's politicians.
In the 19th and early 20th century the Chesapeake & Ohio Canal was a mainstay for the economy of cities and businesses along the Potomac River. Today National Park Service rangers in period clothing provide narration on C&O Canal Boat Rides in a replica canal boat pulled by mules. Private tours are available with food and non-alcoholic beverages allowed.
While Washington politicians haggle over how much of our money to collect and spend, tourism in Our Nation's Capital is doing just fine.