Explain the Travefy system and how it operates.
Travefy is the easiest online and mobile group travel planner. We solve all those coordination headaches that many people encounter when planning group travel. Specifically through Travefy we help groups to collaborate on trip details; build rich, shared, mobile itineraries; and track and collect shared expenses so that no one gets stuck with the bill.
Shared expenses on group trips seems to be a real challenge for those that are organizing groups of friends and family. How does your tool work?
Specifically the tool solves those headaches that groups typically face when dealing with travel expenses. One is financial transparency. To really understand who has spent what, who has used what, what does one owe? The second is physically, how do you collect that money in a way that's simple and makes sure that there's accounting in terms of who paid and who hasn't. So our expense manager tool allows groups to track and collect.
We allow everyone who is part of that shared trip-planning process to input any expenses that have happened. Let's say we just ate dinner. You could put in what an expense is; you could say who paid for what; put in the amount and then simply tag who was a part of that expense as well as how you want to split that up. Are you just splitting a total amount evenly? Are you splitting different amounts per person? Is it a single amount per person? We give you lots of different ways and then you add that expense to the list. And as you do that, we will show every individual person's net balance.
Everyone is keeping a clear picture on what their individual as well as others' nets are. And at the end of the trip, if you're owed money simply click the collect button. You can select the ways in which you're willing to be paid. You could collect money via cash. You could accept money via credit or debit card, to your bank account, or via PayPal. And once you put in those ways, we'll then send those who owe you money a quick, simple way to pay you back and you can track it all online.
Talk about the Travefy tool from a planning, trip idea perspective. What does it offer?
At the outset we give tools that really help that group get off the ground. Let's say you're that initial organizer. You can do some simple things to personalize your trip. Add a name, upload a photo, things like that. And then invite the people that you want to your group. We give you lots of different ways that you can invite all these people. You can send email invitations by copy and pasting emails or linking with your Gmail. We allow you to invite people via Apps and Maps if you're using Travefy on your phone. You can also invite people via social networks or an open link. So, we let you get everyone into this shared private campus and then from there we give you powerful tools to get going. You can access millions of places, restaurants, accommodations, and more, all with rich information to post and discuss. You can create polls to determine "which of these three restaurants do we want to eat at?" Everyone has a voice and can drive that discussion.
We also have a great discussion and decision-making tool that lets everyone have a voice on the trip. It really streamlines what otherwise can be a very fragmented discussion process. I mean, we've all been on that where you're 80, 90 emails in. How and what am I supposed to respond to? We give you a beautiful, simple integrated platform for everyone to discuss, search for, and make decisions.
 What sort of ability do members have to communication via social media?
Out of the box we give people the ability to publicly share a trip on Facebook or Twitter. But because we have these open trip links, you could take that link and share it frankly on any media. Pinterest, Instagram, Snapchat, whatever you want.
Of all the social media networks, Facebook is very popular. We see a phenomenon that is commonly known as the humblebrag, where people love to post about their trip on social media, maybe ask a question, etc., but the end of the day they just want everyone to know "I'm going to Italy; I'm going to France." We see a lot of that.
What size group would you say is the ideal for your platform?
We've seen very successful groups ranging from just two people that want to coordinate themselves up to literally hundreds. I'd say our sweet spot tends to be in that 10 to 30 range, in terms of what we see the most utilization and utility. But we really can serve all of those across the board and have been pleased in the results we've seen.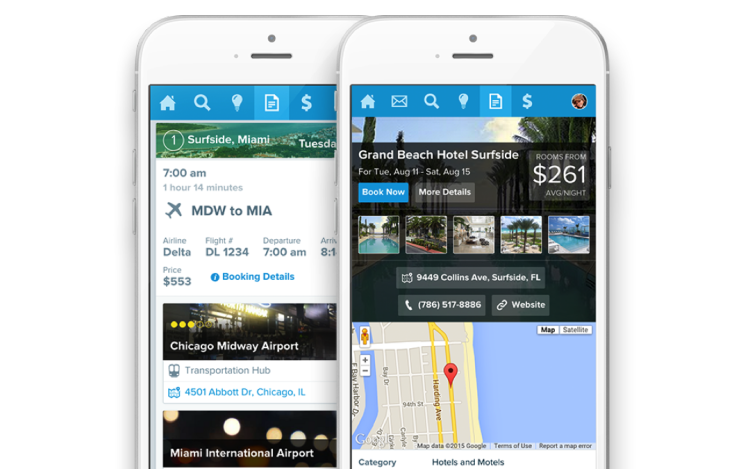 Beyond the organization and payments, what sort of booking capabilities exist on Travelfy?
We work with channel partners for everything from under 10 rooms which are immediately bookable online through those larger blocks, which require some sort of an RFP process. You can manage that with Travefy. You just get sent to different booking-type engines. And at the end of the day, if you're looking for a larger block, you will actually have to go through a human capital process of an RFP.
At the point of booking, we ship off to channel partners on our consumer side so at the moment you say "We got our hotel rooms; we want to book South Beach in Miami." We're going to delightfully pass you off to an online travel agency partner to complete that booking.
What group segments are you seeing the most user activity?
We see lots of mixes and different times of year call for different types of groups. One of the areas where we've seen really exciting spikes, for instance in the spring and summer, are bachelorette parties. We see spikes in sports and athletic teams. We actually see quite a few corporate travel managers using the product. There really are lots of verticals, and I think we've built a great tool that solves just so many of these headaches that exist with group travel. You can really just plug it into so many different markets and provide a solution that's 10 times better than the current alternative.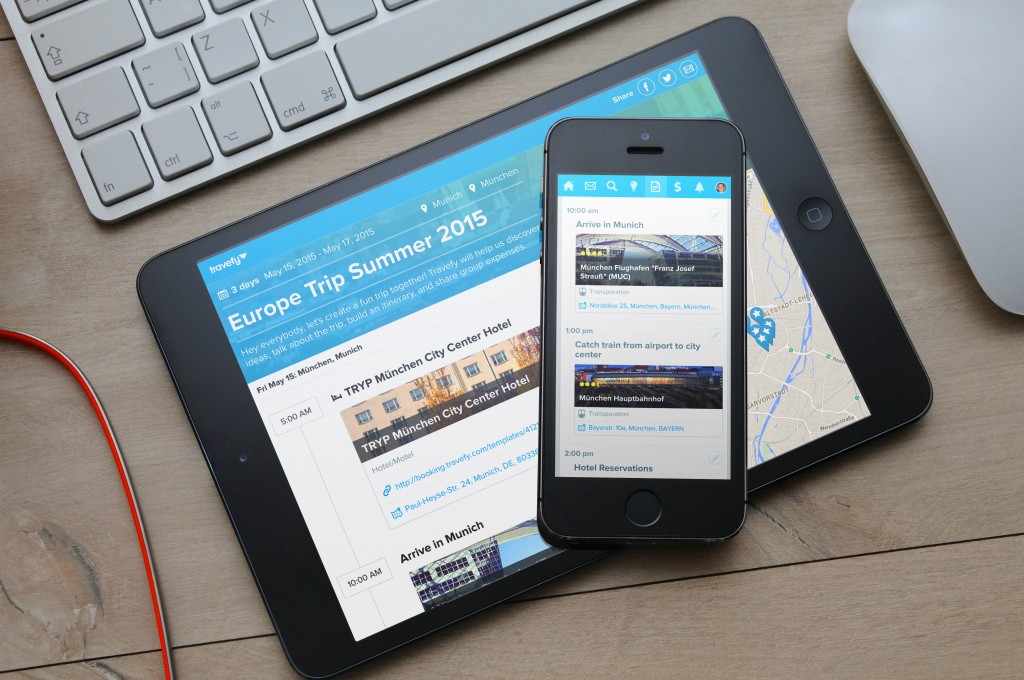 One of the things that's nice about a tool like this is there's already an inherently built-in viral factor by virtue of the fact that people are inviting others to the trip. A lot of our growth comes from that. We test in different markets with traditional things like AdWords but really, most of our growth is coming from that viral factor on the consumer side or our rich content strategy where we maintain a daily blog of travel stories, which has led to lots of organic discovery. So it's really been a nice mix across the board.
Talk about your affiliate program, how does that work?
We offer a wide variety of custom branded and integrated pro products. Pro products essentially are branded versions of our tool that can also be integrated with a company's potential stock of travel as a means of helping them reach and serve group markets. We have a travel agent product, Travefy for Travel Agents, which provides travel agents the ability to custom-brand that shareable itinerary as a means for them to provide their customers rich, beautiful, mobile-friendly itineraries or proposals. Frankly that came out of the fact that we had hundreds of independent travel agents that were using Travefy for the sole purpose of using our itinerary builder.
On the larger scale, we work with online travel agencies, travel management companies where we can give them branded versions of our platform as a means for them to actually communicate with and corral groups. We give them features beyond branding of things like integrating with their CRMs, so that their agents can be notified as people are joining.
Your itinerary building tool seems like an interesting concept. How does somebody go about creating an itinerary?
From a starting point we want to allow anyone to get anything they could possibly want onto the itinerary. So we actually parse together some great databases out there—things like Google, Foursquare and others—that you already have millions of places that you could search for and automatically add to your itinerary with information like photos and ratings and descriptions and menus. But outside of that information we let you add things on your own. So you can create your own custom places. Grandma's house isn't necessarily a real place but you can create that rich idea, add titles, description, addresses for mapping, all of that powerful stuff to create places. Two: If you add any links, we actually parse rich information and create a beautiful place out of that that you can add onto your itinerary. And then we also actually allow you to get already-booked things. If you didn't do something through Travefy, we want to make sure that you can still get that off your itinerary. So everyone has a trip-specific email address that you can forward any booking confirmations to and we'll coordinate that for you.
 With all these users and polls on Travefy, do you amass any data about where and what groups are doing?
Yeah, we have tons of really rich data. I will start by saying we do not report out any personally identifiable or down to the unit of a person information, ever. But we do with aggregate, because we have so many users get the really rich and interesting trends in terms of what are the locations and places people like to travel to. We actually aggregate that data as a part of being part of the industry thought leadership and we publish data reports on some of these interesting trends.
Now, we've talked a lot about the product and the platform. But we didn't talk about how this all came about. What was the inspiration for Travefy?
They say necessity is the mother of all invention for a reason. And so the genesis of Travefy really just came out of the consumer side problem of group travel is a pain in the butt. Personally, I was planning one of my best friend's bachelor party. We suffered all of those problems I talked about earlier. We couldn't get ourselves coordinated. People were getting stuck with bills. Out of just personal need, I was looking around for anything in the world that could possibly help me. I realized that there were lots of great single-dimensional tools. If you want to communicate with a group, you can use email or SMS. If you want to just simply transfer money, you can use PayPal. But there wasn't a comprehensive tool that solved all the pain points of group travel. And frankly, if you're trying to solve a coordination problem, a comprehensive tool is essential. So out of that, I started doing more and more research and slowly it snowballed into building a product and growing a company.
What was your background before starting this?
Before starting Travefy, I worked as a management consultant for McKinsey and Company, doing general strategy work. I also worked for the U.S. Small Business Administration, so I had some wonderful exposure prior to this in working with small businesses and lots of the excitement, but challenges that come with growing and scaling a business.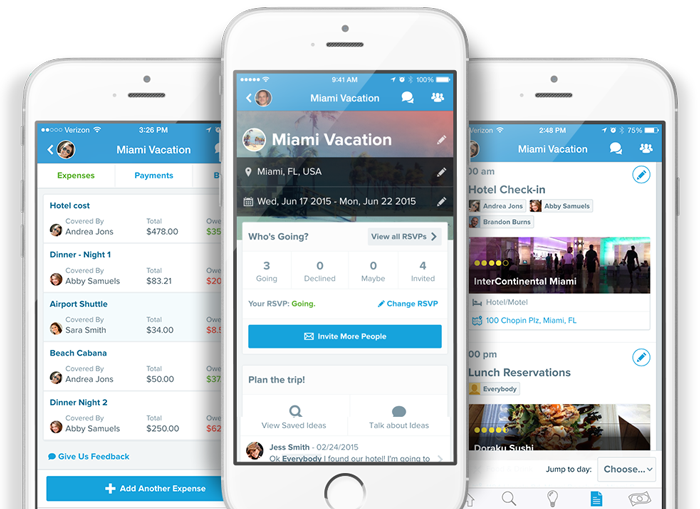 Your platform seems pretty well developed at this point but understanding that the online space moves rapidly, what's next?
Well, the innovation never stops; we are always committed to continuing to improve and innovate the user experience. We're as focused now as ever in terms of improving that product. Lots of different things we're pushing on, but I'd say one of our core focuses right now is constantly improving that mobile experience. Travefy right now is something that can be used on any device: your mobile, your tablet or your computer. The website at Travefy.com is fully mobile-responsive and we do have apps out there. Where we're focused right now is actually making much more of those mobile experiences fully native, which really helps increase our offline experience.
It's been a lot of fun and we've been, you know, thrilled in terms of growing the product, the team, the partnerships. So it's been a wild ride.
Connect with David Chait:
Social Media: @Travefy, Travefy
Website: Travefy
Like this interview? Check out the Traveling Tribes podcast on Leisure Group Travel, or anywhere you enjoy listening to podcasts.