Groups traveling to Nashville should not miss the impressive collections of memorabilia at the Country Music Hall of Fame® and Museum.
Country music has always been part of America's soundtrack. The catchy lyrics and unmistakable music has captured the hearts of millions. The genre has evolved over the years, attracting a diverse audience of listeners. What many of those fans may not realize is how deep the roots of country music go. The Country Music Hall of Fame and Museum shares the history and traditions of country music, and is a must-see attraction for music-loving groups visiting Nashville.
Some Background on the Country Music Hall of Fame and Museum
The Country Music Hall of Fame and Museum has been around for over 50 years. Located in the epicenter of Nashville, the museum has become a staple of Music City, and for good reason. It's been dubbed the "Smithsonian of Country Music" due to its extensive collection. Its multiple exhibits, publications, collections and educational programs seek to showcase the beauty and importance of country music. Thousands of visitors flock to the Country Music Hall of Fame every year, exploring popular exhibitions including American Currents, as well as limited-time exhibits highlighting the talented voices of the genre.
Groups planning a visit to the Country Music Hall of Fame and Museum are invited to take advantage of some one-of-a-kind experiences. These special programs get groups behind the scenes and face-to-face with country's famous performers and songwriters.
Groups Experiences at the Country Music Hall of Fame® and Museum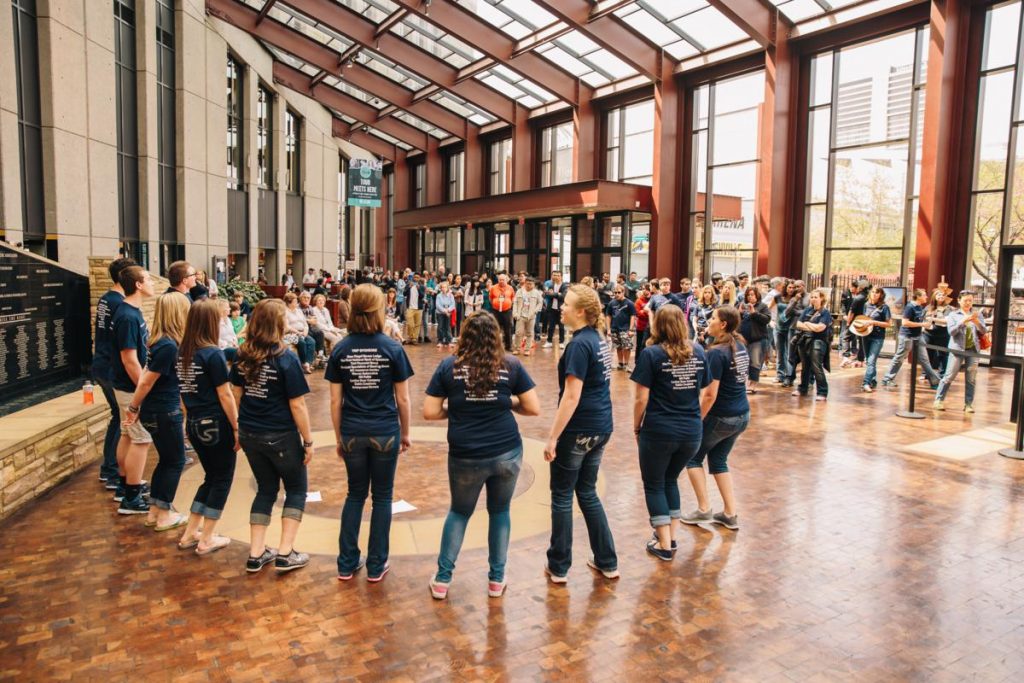 The Country Music Hall of Fame® and Museum offer groups a range of tours that can be added to their museum itinerary for an additional fee. You're sure to find something that everyone will enjoy.
Star for a Day – RCA Studio B Group Itinerary
This experience begins on Nashville's famed Music Row. Groups will tour the historic RCA Studio B, the city's oldest remaining recording studio. Afterwards, groups will gather around the legendary microphone for a recording session with a professional sound engineer. Following their recording debut, groups will head to the museum to explore the exhibits. The tour concludes with optional lunch and line-dancing at the Wildhorse Saloon. As groups are kicking up their heels, they'll hear their recording playing over the sound system. (2.5 hours)
Inside Tracks with Meghan Linsey and Tyler Cain
Experience a day in the life of a country musician. Groups will sit down with Nashville artist Meghan Linsey and record producer Tyler Cain to co-write and produce a song from scratch. These stars will help your group compose a beat and write accompanying parts to an original track. (1 hour)
Cash on Cash
This one-of-a-kind program gives groups a private performance and discussion with Johnny Cash and June Carter's only child, John Carter Cash. John Carter tells the story of his father's career through personal stories and familiar songs, and reflects on what it was like growing up in this music family. Groups are welcome to ask questions before enjoying a meet and greet and autograph signing. (1 hour)
Historic RCA Studio B Tour
Get a behind-the-scenes look at one of the most famous studios in the world. Opened back in 1957, the Historic RCA Studio B became the birthplace of more than 35,000 songs and more than 1,000 popular hits. Artists who recorded here include Dolly Parton, Elvis Presley, Roy Orbison, Martina McBride and Carrie Underwood. Groups will hear tales of legendary recordings, and see some of the original instruments used in producing hundreds of hit records. (1 hour)
Stories Behind the Songs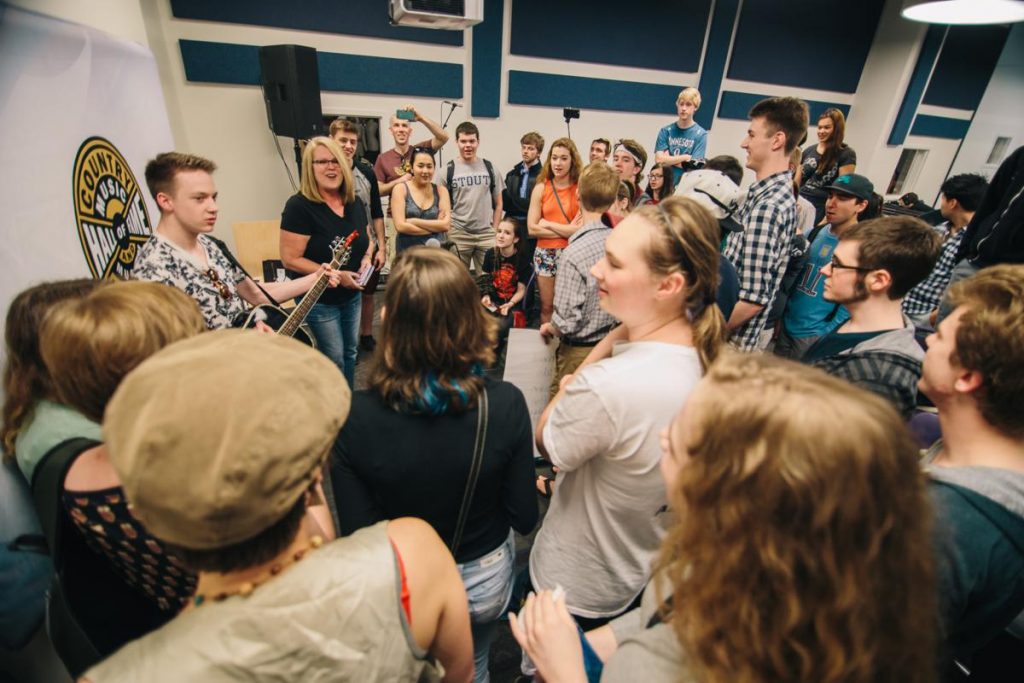 Behind every great country song, there's a deeper story. This experience allows groups to discover those stories during a private session with one of Nashville's hit-making songwriters. Groups can hear songs as they were originally written as the writer demonstrates how a song is created from concept to hit. After the session, groups will join the writer for a meet and greet and autograph session. (1 hour)
Sharing the Art of Songwriting
Become a famous songwriter – or at least feel like one for a day. This interactive co-writing program lets groups work closely with one of Nashville's accomplished songwriters. They will guide your group in composing original lyrics of their own. The session ends with a group recording of the new tune. (1 hour)
Get Inky – Hatch Show Print Group Itinerary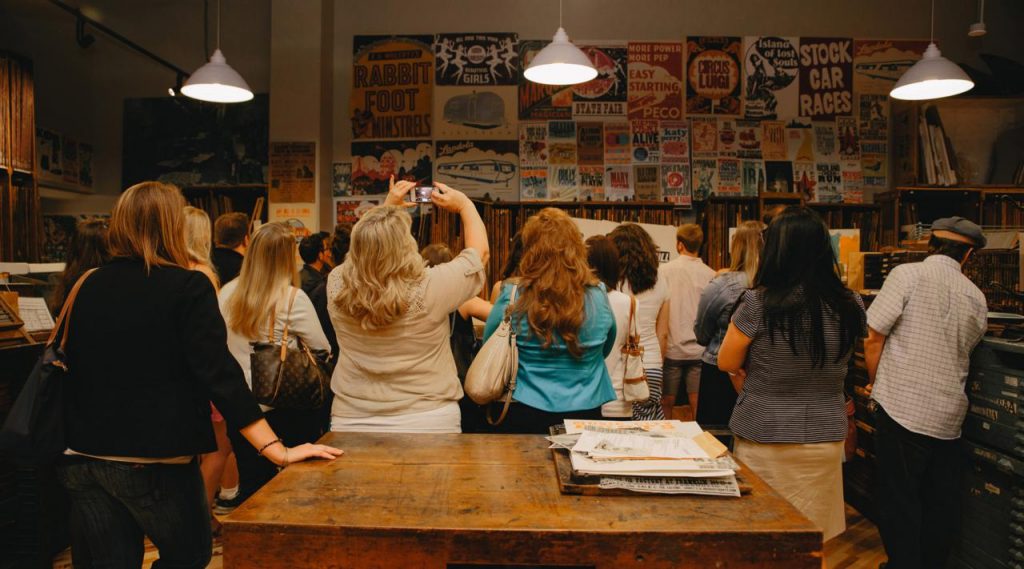 Groups can put their design and printing skills to the test on this exclusive tour. The experience begins at the legendary letterpress icon Hatch Show Print's production shop. Groups will listen to the presses cranking as they learn all about the history of the 135-year-old business. They will admire the colorful, centuries-old posters that made the shop famous, as well as some of the more recent works from contemporary entertainers. The tour ends with groups handling the tools and printing their own keepsake pieces. (1 hour)
These special packages enrich the experience at the Country Music Hall of Fame and Museum, and tour groups will cherish these moments for years to come.