It's easy to enjoy "Italy's Finest" in the tropical Caribbean, thanks to Costa Cruises. The uniquely Italian cruise line features many Caribbean itineraries during the 2015-16 winter season, with two unique ships offering varied sailings around the Caribbean—as well as transatlantic crossings to Europe that include Caribbean ports of call on the way.
The 3,000-passenger Costa Favolosa will be based in the Caribbean in the port of Guadeloupe during the winter, where she'll embark on more than a dozen seven-night sailings from mid-December, 2015, to late March, 2016. Shaped like a butterfly, French-accented Guadeloupe is also a popular pre- or post-cruise destination, thanks to protected Guadeloupe National Park and its active La Soufriere volcano to the west, an interesting rum museum adjacent to Reimonenq Distillery, French fare and more.
The Favolosa will sail roundtrip out of Guadeloupe to St. Kitts; Casa de Campo, Dominican Republic (overnight); Catalina Island, Dominican Republic; St. Maarten; St. John's, Antigua; and Martinique. After the winter season out of Guadeloupe, the Favolosa will embark on a 15-night transatlantic crossing on April 2, 2016, with stops in Barbados; Grenada; St. Lucia; St. Cruz de Tenerife, Canary Islands; Gibraltar, United Kingdom; Marseille, France; and Savona, Italy (disembarkation).
Built in 2011, Costa Favolosa is a favorite with Costa Cruises veterans and first-timers alike. With a theme of "castles," the contemporary ship features the modern wonders of design and art, avant-garde technology and spacious outdoor areas (ideal for the Caribbean).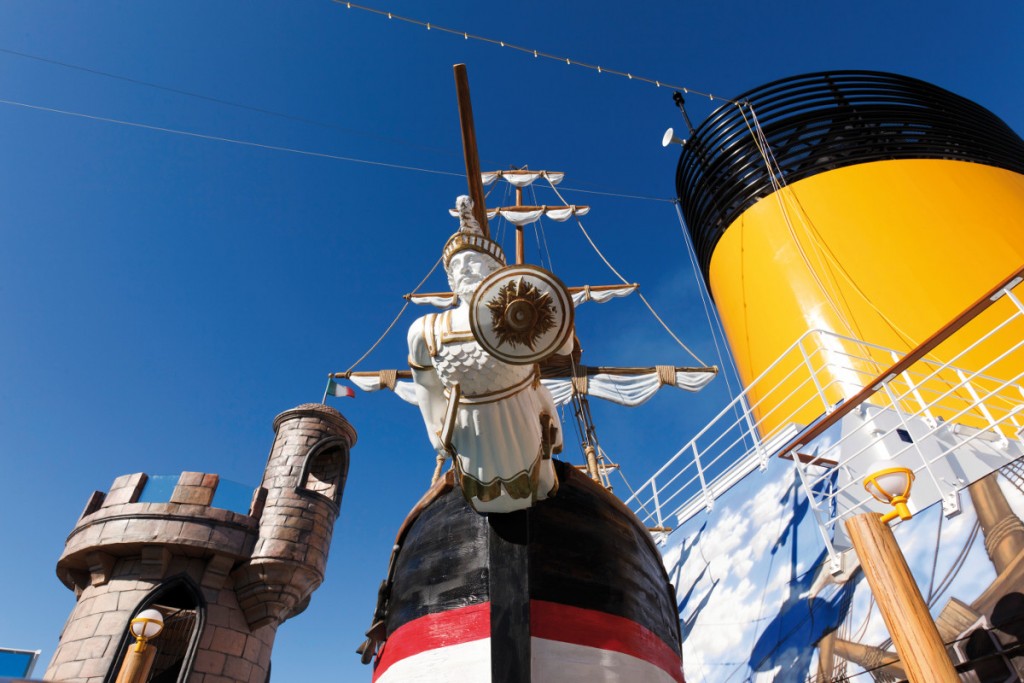 Inspired by the majestic palaces and museums of the world, an atmosphere of charm and elegance await guests who cross the "gates" of the ship, which is decorated with granite, gems and crystals. Embodying the regal theme, the atrium characterizes the grandeur of the Hall of Mirrors in the Palace of Versailles, while the Lido is themed around the Imperial Palace in Beijing's Imperial City. More than 6,000 works of art are onboard.
The 2,260-passenger Costa Deliziosa offers completely different options for the winter, 2015-16, in the Caribbean and beyond. Beginning Dec. 21, 2016, the ship will sail varied seven-, nine- and 10-night itineraries roundtrip out of Fort Lauderdale.
The first itinerary is for seven nights and features calls on Costa Maya, Mexico; Belize; Roatan, Honduras; and Grand Cayman, Cayman Islands. Then, the Deliziosa will mostly sail a schedule of six 10-night itineraries to Nassau or Freeport, Bahamas; Amber Cove, Dominican Republic; Ocho Rios, Jamaica; Grand Cayman, Cayman Islands; Roatan, Honduras; and Cozumel or Costa Maya, Mexico. There is also a unique nine-night Jan. 7, 2016, sailing that heads to Nassau, Bahamas; Amber Cove, Dominican Republic; Ocho Rios, Jamaica; Grand Cayman, Cayman Islands; and Cozumel, Mexico.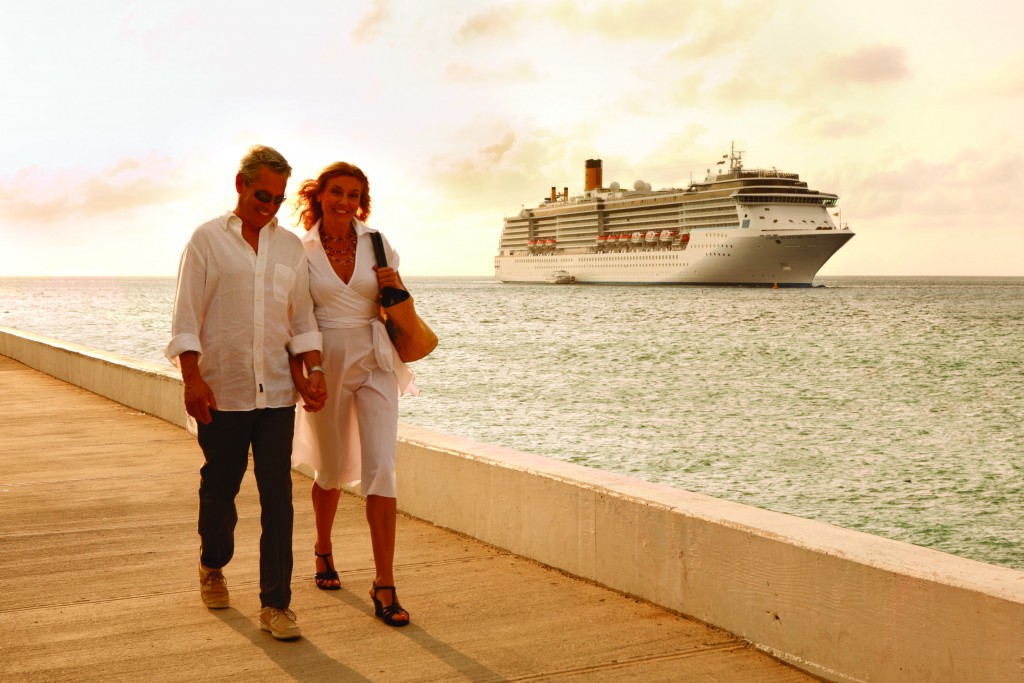 This ship also features a transatlantic crossing with Caribbean stops in 2016, when she departs Fort Lauderdale on Feb. 25, 2016, for a 27- or 31-night itinerary, with stops in Nassau, Bahamas; Amber Cove, Dominican Republic; Ocho Rios, Jamaica; Grand Cayman, Cayman Islands; Roatan, Honduras; Cozumel, Mexico; a return to Fort Lauderdale; San Juan, Puerto Rico; St. Thomas, USVI; St. John's, Antigua; St. Cruz de Tenerife, Canary Islands; Malaga, Spain; Marseille, France; and Savona, Italy (the 31-night schedule adds Naples, Italy; Dubrovnik, Croatia; and Venice, Italy).
Like Costa Favolosa, Costa Deliziosa is another great base for Caribbean itineraries and transatlantic crossings. The ship entered service in 2010 and features a "five senses" theme. Premium materials are found throughout Costa Deliziosa, including marble, granite, mother-of-pearl, Murano glass, stucco, Zebrano wood and Wenge timber. As with all Costa ships, delicious Deliziosa dining options feature "Italy's Finest" brands, including Barilla pasta, Illy Caffe coffee, Italian wines and 14 different pizzas. Plus, with the help of Costa's Michelin-star chef, Fabio Cucchelli, ships feature menus offering more authentic cuisine from different regions of Italy.
As part of the "Italy's Finest" additions, Costa enhanced their onboard entertainment offerings to showcase more of all things Italian. Cruises worldwide offer themed parties on the lido deck, like "La Notte in Maschera" and "La Notte Bianca," which highlight the Italian traditions of masked Venetian carnivals and white night festivals. Theaters on Costa ships also now offer more Italian-inspired shows, including "Sapori d'Italia," which features the "Flavors of Italy" through music, art, opera, cinema and style.
With worldwide headquarters in Genoa, Italy, Costa Cruises brings Italy to the world with its ships and diverse itineraries around the world. For almost 70 years, Costa has flown the Italian flag in ports near and far, showcasing cruising Italian style in the Caribbean tropics and around the world.
The fabled line now has 15 ships—all built or refurbished since 2000—with a capacity of almost 36,000 passengers. Since 2000, the company has spent $7 billion-plus expanding the Costa fleet, including the line's newest flagship, the 3,693-passenger Costa Diadema.