London is one of the most exciting cities in the world and just keeps growing. The days when tourists set off just for Buckingham Palace, Westminster Abbey, Trafalgar Square and Big Ben are long gone.
Vast swathes of the long-ignored East End have opened up as cultural centres and business has spread north east to the border of Essex and south east along the River Thames Bankside and old Docklands. The Olympics and Paralympics have created a brand new borough on what used to be waste land.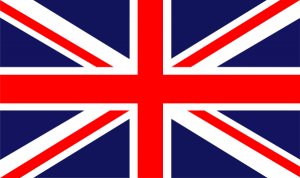 London will always be busiest during July and August when most of the world takes its summer holiday. But remember, all the hotels, restaurants, theatres and businesses are open. It`s not like Paris or Rome in summer when the locals flee the city for the beach. But the City of London business district is empty at weekends. Stroll around the Square Mile, as it is called, on Saturdays and Sundays and enjoy the Roman ruins, picturesque old Wren churches and Dickensian London along the City borders at Clerkenwell.
Shopping has always been a big attraction in London. But if you don`t want to get stuck in the crowds on Oxford Street or Knightsbridge take a bus, tube or taxi to the brand new shopping centres north, south, east and west of the centre.
There are four main airports in London, Heathrow, Gatwick, Luton and Stansted. But there are also good rail links to London from Southampton or Birmingham International airports. The Eurostar train service takes you from the Continent right into the heart of London at King`s Cross. And there are plenty of sea ferry services from all of the countries around the North Sea and English Channel, as well as from northern Spain, that dock at ports with good rail links to London.
There`s an efficient bus, underground and over-ground rail system through London and its suburbs. Londoners always moan about their transport system, it`s a local habit. Just indulge them with a smile, you`ll find the system works well. Hire a bike by registering for the Barclaycard Cycle Hire, affectionately known as "Boris Bikes" by Londoners, online. You can download an app to indicate where all the docking stations are. If you don`t know London, hire a black cab or another registered local driver to take you around the city`s winding roads.
As a major international city, London`s hotel accommodation can be expensive. But there are lots of cheap and clean budget hotels in the city centre and increasingly, in the suburbs. A city break in London does not have to break your bank. If you stay just beyond the city centre, you`ll have an opportunity to visit some of the interesting historical centres such as Hampton Court Palace and Windsor Castle and still have time to get back to the West End to collect your theatre tickets for the evening.