With as few as 12 attendees, Cirque du Soleil can offer guests the choice between any of the company's one-of-a-kind productions in Las Vegas.
The Beatles™ LOVE™ by Cirque du Soleil® at The Mirage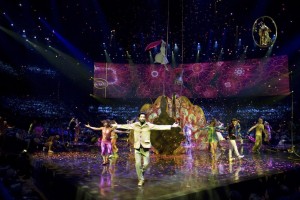 With LOVE, Cirque du Soleil celebrates the musical legacy of The Beatles through enhanced versions of their timeless, original recordings. The exuberance of The Beatles is channeled through the youthful, urban energy of a cast of 60 international artists. With panoramic sound and visuals, audiences experience The Beatles as never before.
Learn More
"O"™ at Bellagio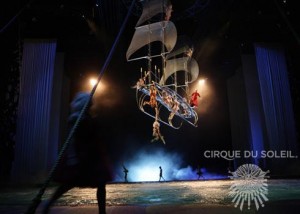 Cirque du Soleil® weaves an aquatic tapestry of artistry, surrealism and theatrical romance in the timeless production, "O." Inspired by the concept of infinity and the elegance of water's pure form, "O" pays tribute to the beauty of the theatre – from the simplest street performance to the most lavish of operas – where anything is possible and where the drama of life plays itself out before your very eyes. World-class acrobats, synchronized swimmers, divers and characters perform in, on, and above water to create a breathtaking experience.
Mystère™ at Treasure Island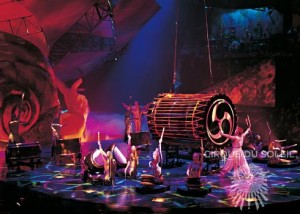 Mystère is classic Cirque du Soleil®, combining the powerful athleticism, high-energy acrobatic and inspiring imagery that has become the company's hallmark. Deemed a theatrical "flower in the desert," Mystère thrills generations of audiences with its exhilarating blend of whimsy, drama and the unimaginable brought to life on stage. Presented exclusively at Treasure Island, Mystère provides the ultimate discovery that life itself is a mystery.
Zumanity™, the Sensual Side of Cirque du Soleil™ at New York-New York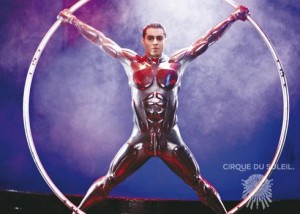 Zumanity, the Sensual Side of Cirque du Soleil, is a seductive twist on reality, making the provocative playful and the forbidden electrifying! Leave all inhibitions at the door and let loose as this adult-themed production takes you on a sexy thrill ride full of sensational acrobatics and naughty fun. Zumanity was created for adults 18 and over.
KÀ™ at MGM Grand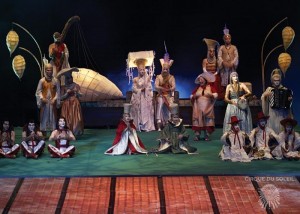 You can see it. You can experience it. But, you won't believe it!
KÀ, the unprecedented, gravity-defying production by Cirque du Soleil® takes adventure to an all new level. Be awed by a dynamic theatrical landscape, as an entire empire appears on KÀ's colossal stage and a captivating display of aerial acrobatics envelopes the audience.
CRISS ANGEL Believe at Luxor Las Vegas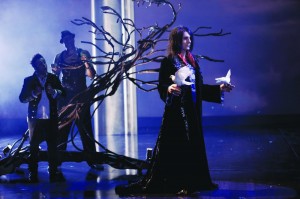 Criss Angel, in partnership with Cirque du Soleil, presents CRISS ANGEL Believe, an illusion spectacular based at Luxor Hotel & Casino. Recently awarded Magician of the Century, Criss Angel brings his arsenal of magic feats that truly delve deep into the minds of audience members and leave guests in a state of bewilderment, awe and fascination. The 90-minute production includes some of the most amazing illusions ever-presented on stage from feats that Harry Houdini dared decades ago, to the newest of illusions straight from the creation of Criss Angel – the most spectacular illusions from the Magician of the Century!
Viva ELVIS™ at ARIA Resort & Casino™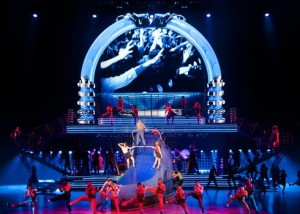 Viva ELVIS, a harmonious fusion of dance, acrobatics and live music, is a tribute to the life and music of Elvis Presley. Nostalgia, modernity and raw emotion provide the backdrop for his immortal voice and the exhilaration and beauty of his music.
Significant moments in his life – intimate, playful and grandiose – blend with the timeless songs that remain as relevant today as when they first hit the top of the charts. Viva ELVIS focuses on the essential humanity of the one superstar whose name will forever be linked with the history of Las Vegas and the entire world of entertainment: Elvis Presley.
In addition to offering a group rate, Cirque du Soleil will work to make each and every show an extraordinary event for your group.
Some of the benefits of bringing your group to Cirque du Soleil include:
Priority access to tickets when you book in advance
Personalized service with a sales account executive
Ability to assist in completing your evening with pre or post show dinners or receptions at the finest Las Vegas restaurants
Cirque du Soleil branded souvenirs, such as show programs or music CDs from the shows
Performing in Los Angeles
Cirque du Soleil® invites you to IRIS, a Journey Through the World of Cinema™. Created exclusively for its permanent home at the Kodak Theatre in Los Angeles, IRIS offers a new take on the art of cinema as only Cirque du Soleil could imagine it. An inventive spectacle that combines acrobatics, dance, projections and live music, IRIS takes the audience on a fantastic voyage and was directed by acclaimed choreographer Philippe Decouflé with music by Oscar-nominated composer Danny Elfman.
Performing in New York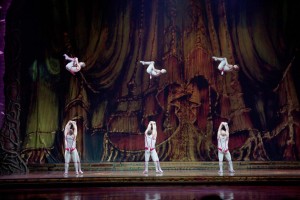 Zarkana from Cirque du Soleil returns to Radio City Music Hall® to thrill audiences once again! Don't miss the breathtaking acrobatics of this grand spectacle, seen by over 1.5 million people around the world! Plunge into a fantastically twisted world where 71 international artists perform highly-acrobatic feats, heightened by original live music. Zarkana transforms the most majestic stage in the world into a world of unreality as only Cirque du Soleil could imagine. The fantastically twisted world of Zarkana must leave New York on September 2nd, so don't miss your last chance to see it!
Contact Information
To book your reservations for Las Vegas, Los Angeles or Orlando today call 877-826-0255, use the Contact Form below or email us at:
Lasvegas.sales@cirquedusoleil.com
Orlando.sales@cirquedusoleil.com
LA.sales@cirquedusoleil.com
Reservations for Zarkana in New York City
212-790-9540
NY.sales@cirquedusoleil.com