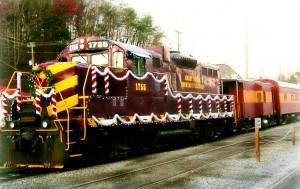 From the fragrant blooms in the spring and the splendor of summer to the explosion of warm fall colors and the cleanliness of winter, the North Carolina mountains make a wonderful group destination.
Regardless of the season you visit, one activity is a must. Your itinerary needs to include a ride aboard one of the state's scenic railroads. There's no better way to discover the beauty and heritage of the region.
Located between Boone and Blowing Rock, Tweetsie Railroad dates back to 1881 when a narrow gauge railroad with 50 miles of track brought iron ore from the mountains to Johnson City, Tenn. Closing of the original railroad was followed by the sale of Tweetsie Locomotive #12 and finally its return in 1957.