Set to debut in May 2016, Carnival Cruise Line's newest ship, the Carnival Vista embodies their "Fun for All, All for Fun," in new ways.  The first of Carnival Vista's 18 European departures begin as she sails on a 13 day inaugural cruise May 1, 2016 from Trieste, Italy arriving Barcelona on May 14, 2016. After these Mediterranean cruises, the Carnival Vista embarks on a 13 day transatlantic sailing from Barcelona to New York. She'll then reposition to her year-round homeport, PortMiami, offering Caribbean cruises beginning December 2016.  The Carnival Vista is Carnival Cruise Lines' largest ship to date and she does take cruising to new heights – literally.
New Heights – SkyRide
Accommodating 3,936 guests based on double occupancy with a crew of 1,450 staff members, the Carnival Vista is 133,500 gross registered tons and 1,055 feet long.
SkyRide, a first-of-a-kind aerial attraction, literally takes the guest experience onboard to new heights. Adventure seekers can  pedal  at speeds of up to 18 miles an hour on hanging recumbent-like cycles across  an 800 foot elevated track, all while enjoying panoramic views of the sea 150 feet below.  SkyRide, by the way is complimentary – no charges involved.
Groundbreaking Firsts – IMAX Theater and Kaleid-o-Sky
Known for their leadership position when it comes to the family cruising experience, Carnival Cruise Lines' commitment to this is also seen with some other new features onboard. Carnival Vista's WaterWorks, the largest aqua park in the fleet, also has Carnival's first inner-tube slide, Kaleid-o-Slide. Enhanced with music and stunning kaleidoscopic effects, riders on Kaleid-o-Slide zip down 455 feet of exhilarating corkscrew turns.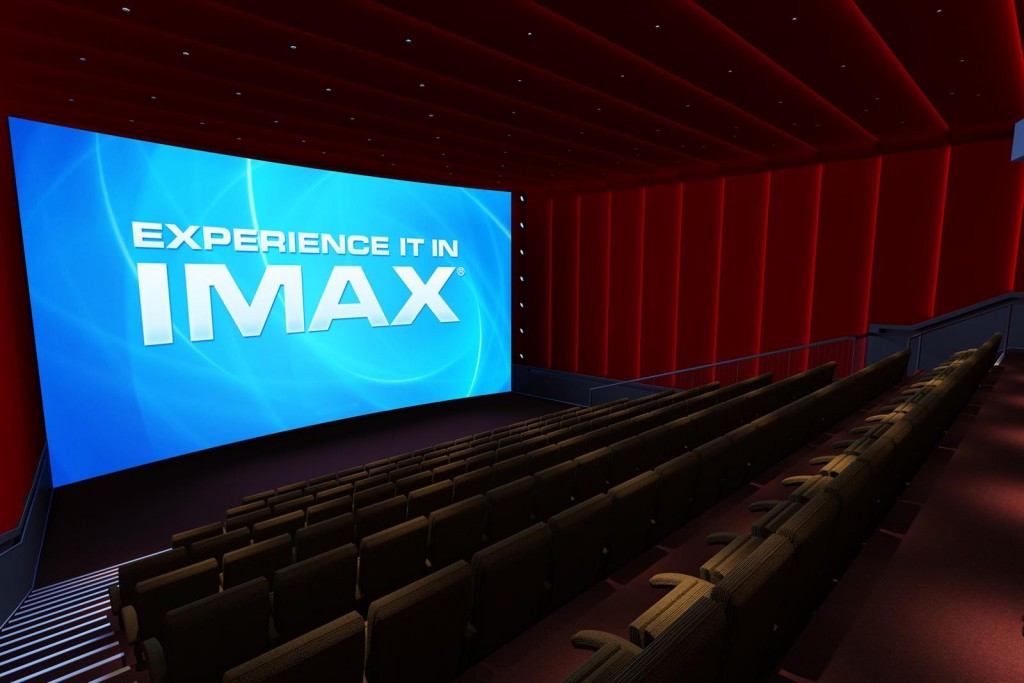 Another first?   The cruise industry's first IMAX Theater debuts on the Carnival Vista. Complete with a three-deck-high screen, the 182 seat IMAX Theater brings an immersive experience to sea, from family favorites and Hollywood blockbusters, along with IMAX documentaries and IMAX classics.  The IMAX Theater is also part of the Carnival Multiplex, which includes The Warehouse, featuring arcade and video games, along with Thrill Theater. Thrill Theater is best described as a multi-dimensional experience. The seats move side to side and back and forth; guests are also sprayed with bubbles and water, so they feel like they're actually part of the movie.
SportsSquare Includes a New First – Clubhouse
SportsSquare,  an all-ages opened air recreation area located adjacent to SkyRide features a two-level mini golf course, a 700 foot-long jogging track, a variety of outdoor fitness equipment and a 270 foot-long suspended ropes course.  A new first onboard the Carnival Vista is the Clubhouse. A modern indoor hangout, the Clubhouse has ping-pong, mini-bowling, sports-themed video games and more.
The Family Harbor – Exclusive Family Friendly Accommodations
Family Harbor is an exclusive first on the Carnival Vista.  Located within a dedicated family zone area aft on Deck 2, there are 96 specially designed "family ergonomic" accommodations. Included are extra-large family suites, which can accommodate five guests and feature two bathrooms. The suites feature separate sleeping quarters for parents and children along with a walk-in closet.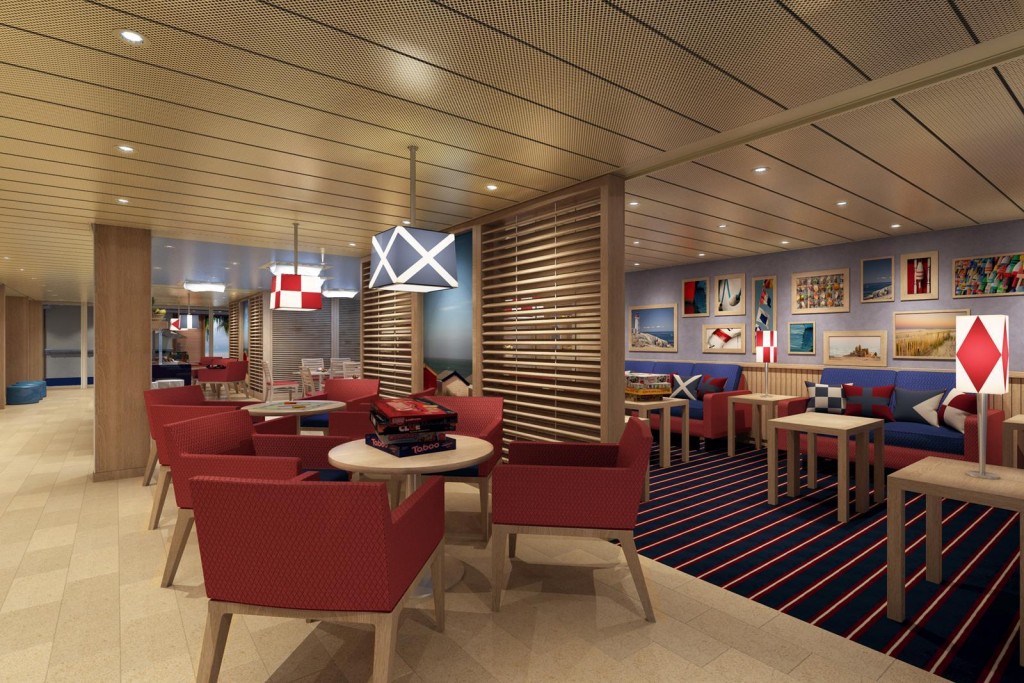 Another part of the Family Harbor is a secluded space, best described as "the ultimate family hangout" featuring large screen TVs and board games along with complimentary breakfast, cookies and other snacks.   There's also an exclusive family concierge who can assist with dining, shore excursion and spa reservations, along with registering kids for youth programs and more.  Guests staying in the Family Harbor staterooms also receive a number of exclusive benefits and privileges, along with 24/7 card key access to the Family Harbor Lounge.
Other Fun Features Onboard
The Carnival Vista also has the 385 seat Punchliner Comedy Club presented by George Lopez, as well as RedFrog Pub, which features Carnival Cruise Lines' first onboard brewery.  Also onboard is a new first – a premium ice cream parlor within the Cherry on Top confection store.  Guests can select their favorite ice cream along with mix-ins, and watch as their frozen creation is made right before their eyes.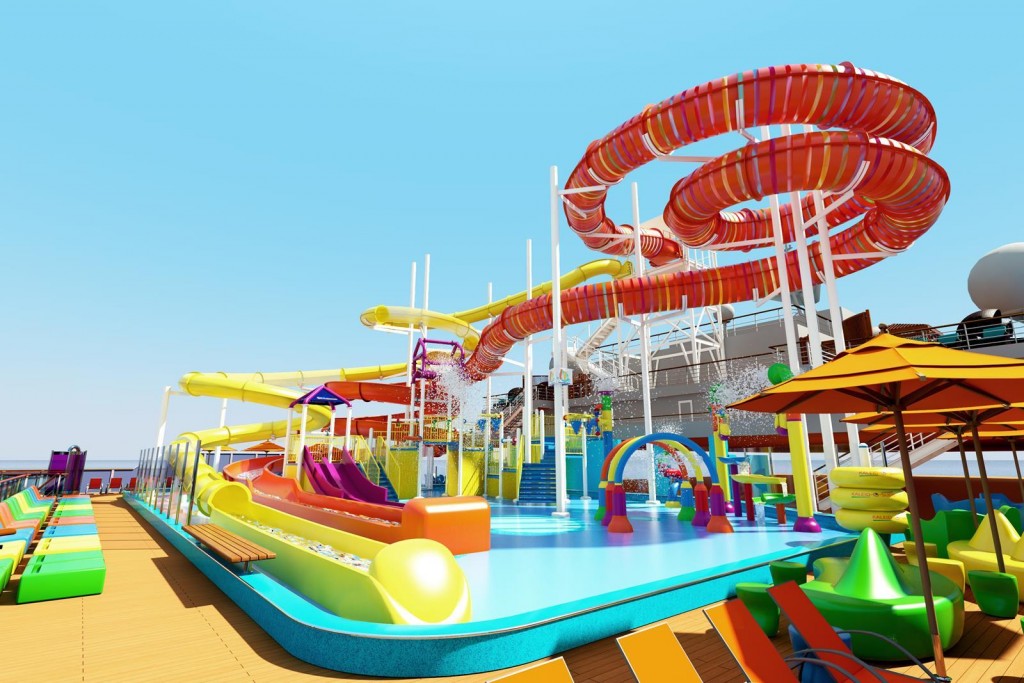 Diverse 6 and 8 day Island Intense Caribbean Cruises
On November 29, 2016, the Carnival Vista sails on a special four day cruise to Grand Turk.  She'll then start her year round six and eight-day cruises from PortMiami.  The six-day cruises feature Cozumel, Grand Cayman and Cozumel, while the eight-day cruises include a different mix of islands.  These include some of the Caribbean's most sought after destinations – Aruba, Curacao, Bonaire, Grand Turk, St. Kitts, San Juan, St. Maarten and La Romana (in the Dominican Republic.)
In addition, Carnival Vista will have a combination of one-time voyages. On December 17 and 24, 2016, for instance, she'll sail on seven day voyages that offer some other exciting selection of ports, including the Caribbean's newest destination, Amber Cove located in Dominican Republic. These vary depending on the itinerary.
Fits for Groups
With her debut in Europe spring of 2016, the Carnival Vista does provide some new options for your cruise group, thanks to the 18 European departures starting May 1, 2016 through October 21, 2016.  But if your group is looking for more a warm weather cruise experience, the diverse island intensive six and eight day cruises departing from PortMiami is another option.
Add some of the new features, including the RedFrog Pub, as well as IMAX Theater, along with the Family Harbor?  The Carnival Vista could be a good possible fit for your group.