With blockbuster events like last April's Royal Wedding and the 2012 Summer Olympics, tour planners are taking advantage of Britain's elevated presence on the world stage. Perennially the most popular long-haul destination for Americans, the UK abounds with people and places that hold a special fascination for those of us living across the Atlantic. It's the home, of course, of Shakespeare, the Loch Ness Monster, Wimbledon, the Beatles, Prince William, James Bond and Harry Potter.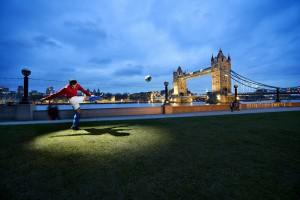 In preparation for its third Olympic Games, London (london2012.com) is seeing a development boom that includes an increase of some 13,000 hotel rooms. The Olympic Park complex is centered in East London, but events will be taking place throughout the city and country.
Aside from luring sports fans, Britain next year will offer a special enticement to Americans smitten by lore surrounding British royalty. In June 2012 Her Majesty the Queen's Diamond Jubilee will celebrate 60 years on the throne with events across the country displaying the pageantry and personality for which the kingdom is renowned.