Brandon and Stephanie Zarbo, from Buffalo, New York, used their destination honeymoon to launch a group vacation business for millennial travellers. Leveraging social media marketing and video acumen, they are taking like-minded travellers to far-flung locations like Thailand, Peru, Vietnam, Iceland and Laos. Learn how in this edition of Take 5.
Where did the idea of We Must Dash come about?
Stephanie: We were both pretty seasoned travellers. Our big turning point was a four-and-a-half month trip to Southeast Asia. We backpacked through five countries and that exposed us to things that we had never experienced. While travelling, I realized that was something that we would be continuing to do for the rest of our lives.
In the process of planning our honeymoon, we decided we really wanted to be able to share the experience with friends and family. We ended up taking 25 of our friends! We really had a great time, we enjoyed ourselves and we said, "I think that was our witness that we can do this well."
What is your average group like?
Brandon: I would say it's a 50/50 split between male and female, probably 25 percent are solo and then 75 percent usually bring a friend. We like to max out at 30 passengers but I would probably say 15 to 20 is probably the sweet spot. We have some of the referral programs so we'd like to urge people to book and bring a friend.
What are some of the resistance points that you've faced in getting started?
Brandon: One of the biggest stigmas is just that "I don't really want to travel with the 20 people that I don't know." But once we get them on one of our trips, everybody really enjoys themselves and we can't really get people to snap out of the group mentality.
As part of the trip, we like to have a free day or at least a free partial day so that people can go about their own business and enjoy themselves as they visit the area. We've had a little bit of trouble trying to get people to split up and do their own thing. It's funny that people have this stigma, but then once we are a few days into it, they don't want to be apart.
How are you finding new travellers?
Brandon: Locally in Buffalo we've been hosting what we call Travel Happy Hours. It's an opportunity for people to talk to us face-to-face and we feel like that's where we had the best response. We find the easiest way to get people to book with us is actually introducing ourselves. We're there answering any questions so it builds confidence in us.
Online, our video content has been our strongest performer in Facebook marketing. Stephanie is a wedding videographer, I am a videographer. We both understand how to make a product that drives action.
Stephanie: And honestly the feedback that we've gotten on the videos is tremendous. People have been telling us, "That's what got me interested in the first place. I just see these photos and videos and I got excited. I got to go, I got to do it."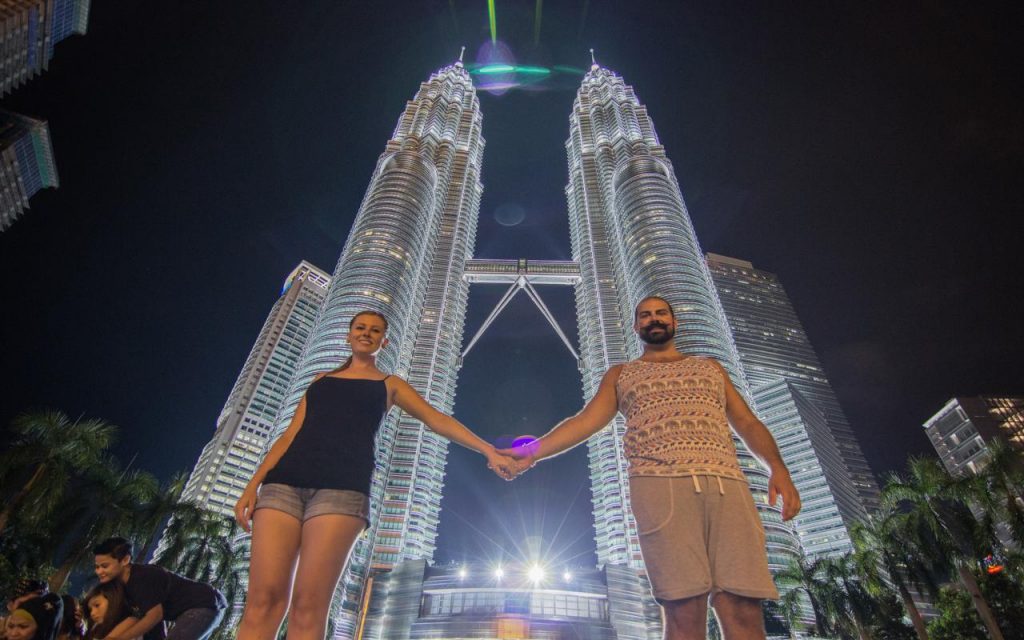 Talk about some of your early trips and what you've experienced – good, bad and different?
Brandon: I would say one of the hurdles that we are trying to get over is that we're targeting people who have the ability to travel and sometimes one or two people can be a little on the adventurous side where they don't want to be wrapped up in a group and they might come and push-grab on that group mentality a little bit. Honestly, we don't really have too many issues with anything like that, I think it just goes to their personality.
Stephanie: I think there's an element especially in Millennials that want to focus on DIY. They like the idea of maybe doing the group trip but then try and take it upon themselves to micro-manage elements of the trip. You don't have to participate in every single thing that we had planned for you.
Talk about the process you go through in booking your trips. Are you working with tour operators, local ground handlers, contracting directly with hotels?
Brandon: When we book a trip we start by consulting someone we trust. We don't want the trip to be how we perceive a certain area so we have friends that we've made over the years in doing our own travelling where we like to ask them about some the things that were memorable, some of the things that they think we should include and what to avoid.
As far as booking, we do our own research – and again there's been some areas where we have created relationships. We like to deal with the guesthouses and hostels more than hotels because there's that personal touch. We have grown friendships with a lot of these people who we were doing these bookings with, so we really put that to use.
Are both of you going on each trip?
Brandon: Probably 50-50. It's difficult because Stephanie is a wedding videographer so in the summer months I'm basically responsible for the trips and then when her schedule allows she will be attending.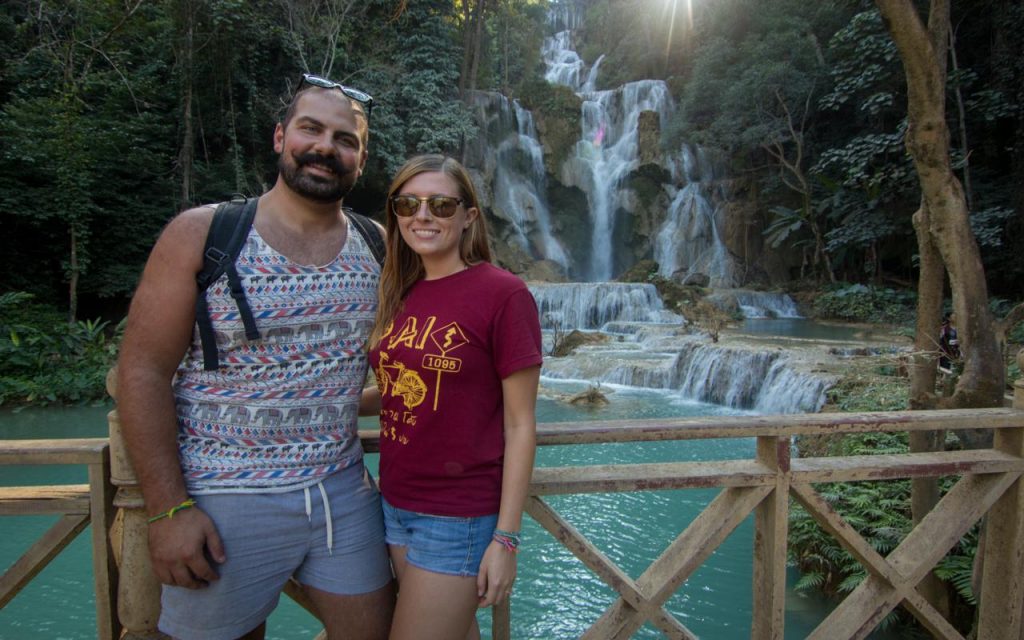 You're running tours to some exotic destinations – Thailand, Iceland, Peru, Costa Rica, Vietnam, Laos. Are you looking at new destinations?
Stephanie: We have received feedback from some people that they love the idea of our trips where we stay for two or three weeks, but maybe can only get a week off. They say "If I have a week I want to make it an epic week." The next step is moving more into very special trips that are arranged around specific events like the Running of the Bulls or Oktoberfest.
What have you learned from this experience?
Stephanie: I think the whole point of us wanting to do this is that people tend to not want to give into themselves. They want to go to these locations but they don't know where to start, and we're happy to take care of all those elements.
Brandon: I personally I can't say enough about it. I really like to be a hands-on person. I'd like to talk on the phone rather than email, and this has allowed to me to grow personally.
In terms of being on a trip, I enjoy it when there's a 'rock in a road' – I like the problem-solving aspect of that. There haven't really been too many problems, obviously you can never avoid that but personally, I really enjoy putting out the fires.
Where do you see We Must Dash going in the future?
Brandon: Honestly, we've been so busy trying to get our own strategy. We built the website ourselves, we've been creating our video content ourselves, so it's been pretty much a ground-up operation. So as far eyes on the future our goal is to have every single one of these trips booked set at our sweet spot of about twenty people.
We've found time and time again our travelers are pleasantly surprised by sharing a new experience with a stranger and the bond that can create. One of our big things is we want young Americans to get rid of this stigma that the world is a scary place. We want them to understand that there's a lot that can happen with just a smile in a foreign place and the experience dealing with people where there's a language barrier, where you can connect on a person to person level. So that's one of the big values I think that we have so when you ask about the future, that was the future for us. It's just to feel that we've made some sort of impact on them in that way.
This project is completely passion-driven. This isn't like a money grab. It was something that we both are really passionate about, that we want to do. We want to share it.
Like this interview? Check out the Traveling Tribes podcast on Leisure Group Travel, or anywhere you enjoy listening to podcasts.