If you haven't experienced the twin cities area in a the past few years, you haven't experienced this dynamic metropolis.
The expansion of world-class attractions, coupled with new group-friendly sites, shows off the region's significant growth. Bringing it all together for visitors' enjoyment are more than 30 Signature Experiences that are perfect for groups.
Visit Saint Paul, Meet Minneapolis, Bloomington Convention & Visitors Bureau and Mall of America have launched more than 30 exceptional experiential tourism offerings. Believed to be the largest collection of any metropolitan area, the Signature Experiences offer groups exclusive and interactive involvement through unique tours, performances and demonstrations.With Signature Experiences, a memorable itinerary is limited only by your imagination. Inquisitive? Go behind the scenes at Como Zoo in St. Paul and feed a giraffe, or get an insider's look at Sea Life Minnesota Aquarium inside Mall of America.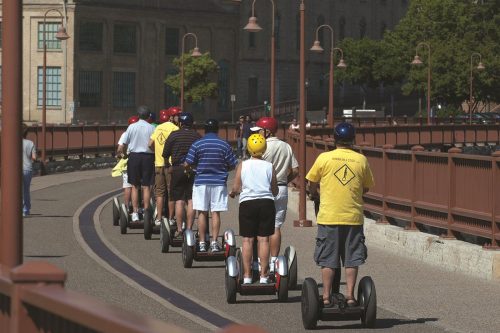 Adventuresome? Enjoy an urban kayaking tour or Segway historical tour. Health-conscious? Become inspired to be healthier through a four-course luncheon and discussion, or do some tastings while learning the benefits of cooking with oils, vinegars and spices. Creative? Explore the ancient technique of crafting designs from wool textures or learn the art of stage combat. And who wouldn't enjoy a scavenger hunt at Mall of America?
In Bloomington, the largest mall in the Western Hemisphere is growing, again. Mall of America is expanding with new stores Zara, Toms, Anthropologie, a first-in-Minnesota Jimmy Buffett's Margaritaville Restaurant and a new October/November program just for groups. Count these developments as impressive additions to the 520-store shopping and entertainment destination that will be celebrating its 25th anniversary in 2017. An additional 850 rooms have been added to Bloomington's hotel inventory, bringing the total to more than 9,550.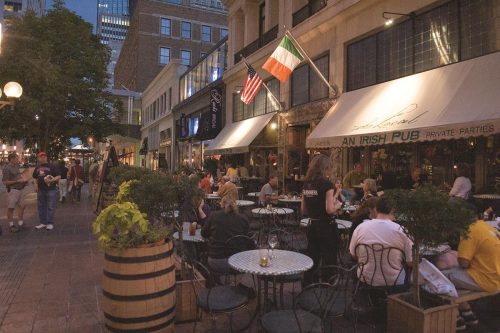 In Minneapolis, it's referred to as the "Minneapolis Big Build." More than 20 major projects are adding new facilities, green space and amenities. U.S. Bank Stadium opened in July 2016 as the new home to the NFL's Minnesota Vikings. The world-class facility will host the 2017 and 2018 X Games, Super Bowl LII in 2018 and the NCAA Final Four in 2019. Target Center, home to Minnesota Timberwolves basketball, is going through a three-phase renovation featuring a new glass atrium in 2017. The new Nicollet Mall will open in 2017 with pedestrian-friendly sidewalks and improved lighting. RiverFirst/Riverfront Walk will feature parks and trails on both sides of the river, providing opportunities for performances and historical interpretations.
The Minneapolis Sculpture Garden renovation at the Walker Art Center will be the first since its debut in 1988. Sixteen new artworks will be added to the garden and throughout the Walker campus, with opening planned for June 2017. Each of the site-specific commissioned works will continue the sculpture garden's presentation of figurative and geometric abstract pieces. The unified combination of the Walker and Minneapolis Sculpture Garden will include a new entrance center, expanded green space, five additional acres for artwork, and indoor and outdoor dining at the Ester Grove restaurant overseen by renowned Executive Chef Doug Flicker.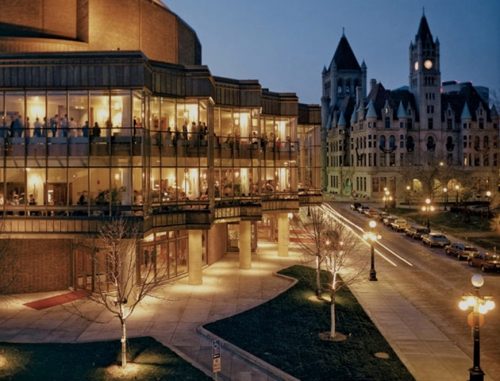 St. Paul has been very busy the past few years. The $40-million Ordway Center for the Performing Arts opened a new 1,100-seat Concert Hall. St. Paul breweries are now up to 11, including Urban Growler Brewing, Minnesota's first woman-owned and -brewed microbrewery, and Burning Brothers Brewing, one of the country's few gluten-free breweries. The Green Line Light Rail now connects St. Paul with downtown Minneapolis with connections to MSP Airport and Mall of America. Ballpark Magazine voted CHS Field, home to the St. Paul Saints, as the best new ballpark in 2015. Hyatt Place opened in late 2016 in the former St. Paul Post Office, and the new Hampton Inn will open its 160-room property in 2017.
Minneapolis-St. Paul was voted at the top of the "10 Best Local Food Scenes" list by USA Today readers in 2015. New restaurants with local flavor continue to appear in St. Paul. Handsome Hog and Saint Dinette are just a few new St. Paul favorites. Add Ox Cart Ale House and Citizen Supper Club to the list and you're guaranteed not to go hungry. The Commodore Bar & Restaurant reopened after being restored to its 1920s / 1930s style.
Hear the story of the basement speakeasy that operated during Prohibition, which often hosted the likes of F. Scott Fitzgerald and even a few mobsters. For a look at the St. Paul gangster scene of the '30s, visit Wabasha Street Caves. Guided tours of this former speakeasy and the surrounding community tell the story of St. Paul's history of nightclubs, gangsters, kidnappings and shootings 80 years ago.
---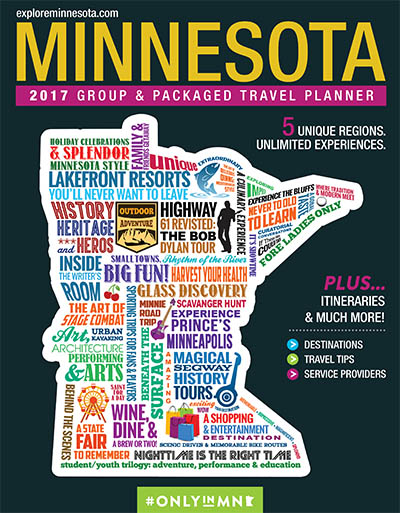 ---
Of course, there are constantly changing, always amazing exhibits and memories waiting for visitors to the region's cultural landmarks. The Minneapolis Institute of Art offers a comprehensive look at world art, from ancient to contemporary, plus special exhibition galleries. The American Swedish Institute presents changing exhibits in both the ASI's galleries and 33-room Turnblad Mansion, the first building listed on the National Register of Historic Places in Minneapolis. Foci Minnesota Center for Glass Arts inspires through demonstration and discovery.
History comes alive throughout the region. The Minnesota History Center in St. Paul features four fascinating exhibit halls. None should be missed, but save time for "Open House: If These Walls Could Talk, One Home Many Families." A film and exhibits at Mill City Museum explain why Minneapolis was called Mill City. However, it's the Flour Tower elevator experience that makes this stop memorable. Still needing more history? Add Historic Fort Snelling, James J. Hill House, Alexander Ramsey House, Sibley Historic Site and Minnehaha Depot to your itinerary.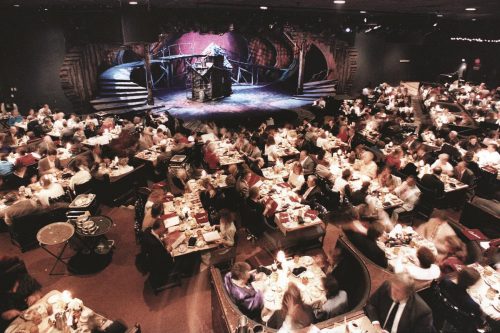 Just west of Minneapolis in Chanhassen there's a special anniversary coming. Chanhassen Dinner Theatres will be celebrating its 50th anniversary in 2018. Make reservations soon—they often sell out. In addition to relaxed dining with a half-dozen entrée choices and an outstanding show, backstage tours and workshops are available with advance notice. In other exciting news, Prince's Paisley Park will be permanently open for tours beginning in 2017. Tickets are now available.
With more than 15 well-recognized hotels, Eagan makes a convenient place to stay for your group's Twin Cities getaway. And with dining options from American and Asian to Mediterranean and Mexican, even the pickiest eaters will be satisfied. Also in Eagan is Twin Cities Premium Outlets, which has more than 100 stores offering savings of up to 65 percent on designer and name brands. Remember, there's no sales tax on clothing or shoes in Minnesota.
Minneapolis-St. Paul is one of the few metro areas with all professional sports teams covered. Take the light rail to downtown Minneapolis for a Twins, Vikings or Timberwolves game. The Xcel Energy Center is just a short trip to St. Paul for a Minnesota Wild hockey game or Minnesota Lynx basketball game.
The Minnesota United FC soccer team will open their 2017 season at TCF Bank Stadium in Minneapolis while their new professional stadium is being built, in St. Paul. Home also to the University of Minnesota Golden Gophers, the stadium is the first new football stadium in the Big Ten since 1960. Canterbury Park Race Track & Card Club in Shakopee is just a short drive. Their Live Racing Packages are a favorite of groups and can be tailored to fit any interest and budget.
Roseville is perfectly situated for groups visiting the Minneapolis-St. Paul area with easy access to all area attractions and more than 1,400 affordable, recognizable hotel rooms. Rosedale Center features 160 retailers and seven full-service restaurants. Also in Roseville are the spectacular Guidant John Rose MN Oval skating center, one of the world's largest refrigerated ice surfaces, and Bent Brewstillery, which offers brewery and distillery tours along with taproom rental for special functions.
Stillwater might just be the place to begin your Minneapolis-St. Paul experience, just like Minnesota did in 1848 when it became a state. A charming, historic river community located on the banks of the St. Croix River, it is just minutes from the Twin Cities. Explore Stillwater with a Segway tour, geocaching, and historic walking tours. Discover the historic side of Stillwater at the Warden House Museum, Washington County Courthouse, Arcola Mills and Joseph Wolf Historic Caves.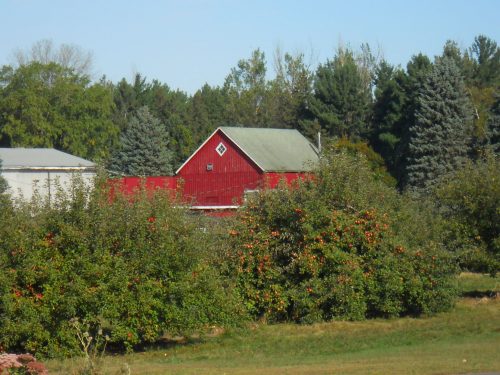 Ten farm-to-fork culinary experiences are found in Stillwater. Aamodt's Apple Farm offers seasonal pickings as well as local apple and honey products. Private cooking classes are available at Chef Ray's Kitchen and Cooks on Crocus Hill. The Wedge & Wheel is perfect for private cheese tastings and wine/beer pairings. There are even a half-dozen wineries/breweries left to explore.
History buffs should find their way to Hastings. Proud of its heritage, the community features 64 homes on the National Register of Historic Places. A guided tour of LeDuc Historic Estate is a must, while Hastings history is on display at Alexis Bailly, Minnesota's first vineyard.
Hastings is on the Great River Road, the longest and oldest National Scenic Byway. Lock & Dam 2 has a scenic observation deck for visitors. Fill your Hastings stay with attractions, entertainment, recreation, and more than a dozen restaurant options.
Minneapolis-St. Paul and its neighboring communities are packed with group travel opportunities. Whether you're a first time or returning visitor, you may want to pack an extra bag and add a day (or two) to the itinerary.