Offering stunning views of downtown Los Angeles and a 45-foot slide ride, OUE Skyspace LA is a perfect beginning for your LA tour.
The serpentine highways and traffic congestion baffle many visitors to Los Angeles. Even with trusty iPads and Notebooks and GPS, it's a challenge to get a handle on the city's layout. To help put the city's attractions in place and make sense of it all, OUE Skyspace LA is an ideal first stop and a must-see attraction.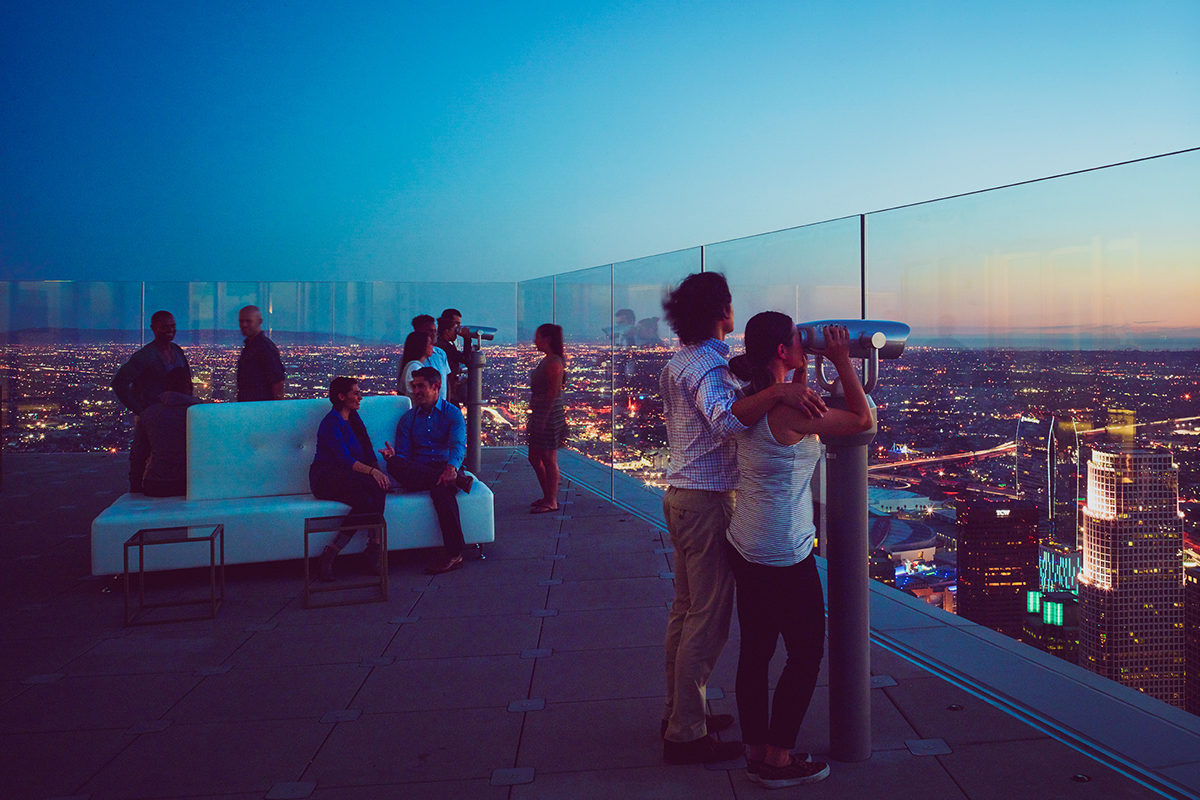 Located in US Bank Tower in downtown Los Angeles, OUE Skyspace LA features two glass-enclosed Observation Terraces with unobstructed, 360-degree views of the city and county. How many of your itinerary stops can you locate?
From the deck and terraces, visitors will see the Hollywood Sign, Griffith Observatory, Dodger Stadium, the Grammy Museum, LA Theatre Center, the Museum of Contemporary Art, Fashion Institute of Design & Merchandising and other sights. From the San Gabriel Mountains to Catalina Island, see your itinerary unfold from 1,000 feet above.
For those with a taste for an exhilarating thrill, the Skyslide is just the ticket. Skip the stairs and whoosh down the exterior of US Bank Tower on a 45-foot, one-of-a-kind glass slide for a truly unique way to take in the California sunshine.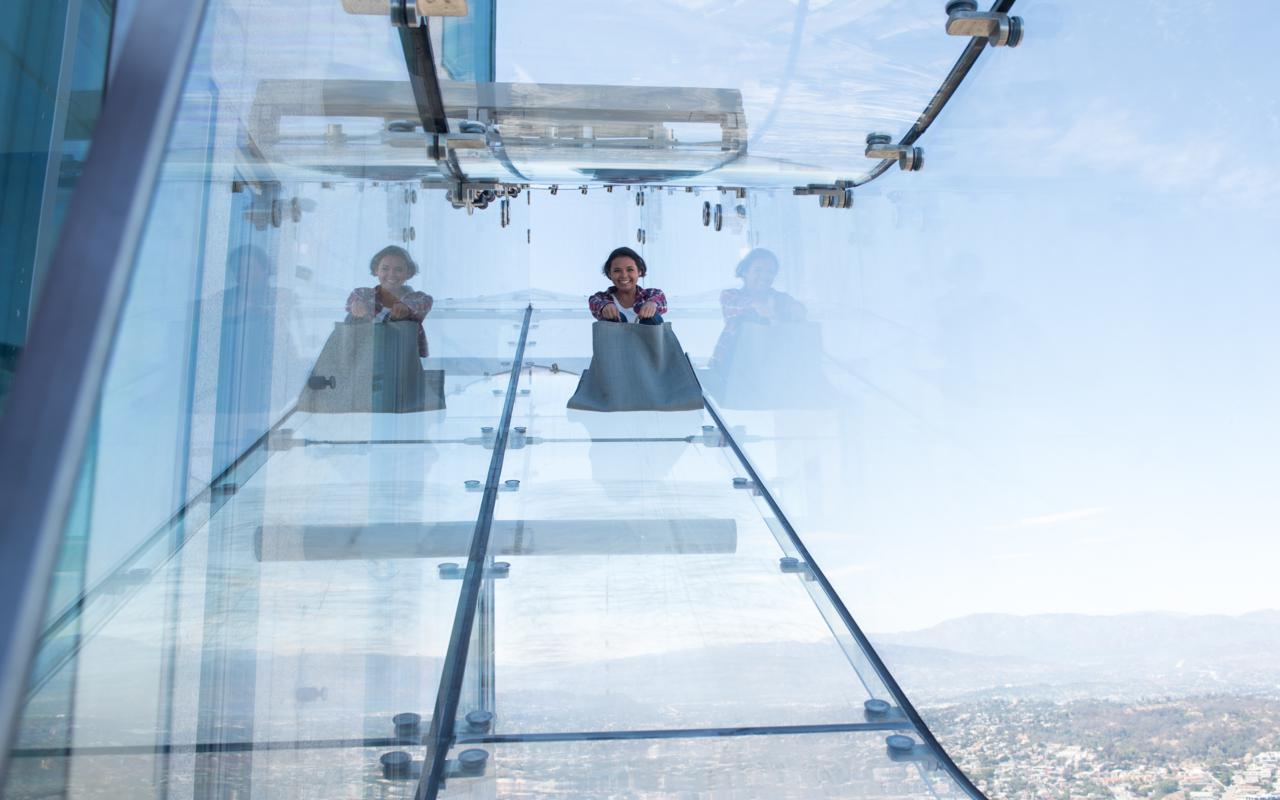 Before venturing to the top of the building, begin your visit at the interactive exhibits on the 54th floor. The 360-degree LA Skyline Time Lapse displays the city's most notable landmarks and eclectic neighborhoods. The Infinity Mirror uses parallel mirrors to present reflection after reflection down an old elevator shaft receding into infinite distance. You're sure to hear laughter from your group while in front of the Silhouette Wall. Pixels are used to create reflective images from individual body movements. Who will be the first to show off their dance moves?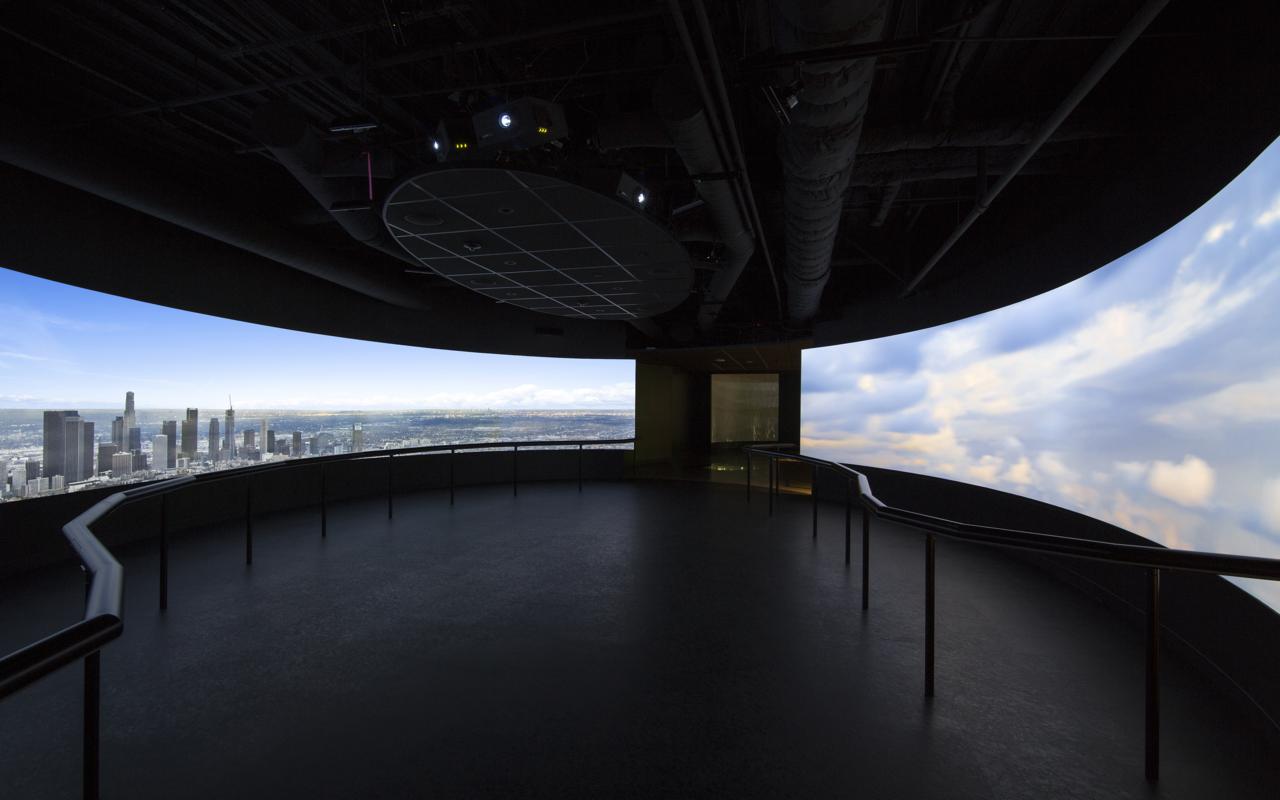 If you are making OUE Skyspace LA your first stop, why not stay for dinner? On the 70th floor a modern space awaits events of all types. The lighting complements the natural glow from the 13-foot glass walls, while the design generates fabulous acoustics. The in-house event team can handle everything including catering and full-service bar.
OUE Skyspace LA is a very group-friendly attraction. Group rates are available for 15 or more. For further details, call Heather Jones, 213-894-9019, or email heather.jones@our-skyspace.com. Visit online at oue-skyspace.com.