One thousand acres of Panama City remain preserved just off the beaten path—and a lifetime away from the world's distractions. At Bay Point Wyndham Resort, groups of any size and mission can gather overlooking the beauty of St. Andrews Bay, surrounded by wildlife preserve and cared for by the coast's most attentive staff. A full complement of amenities and casual dining is provided on-property to bring increased focus to meetings and events.
Some 60 golf villas allow even more flexibility with one and two-bedroom floor plans, and our open-air club cars keep the group connected to each other and the property's thousand acres of amenities.
For the ultimate in flexibility, we offer 40,000 square feet of flexible indoor and outdoor event space. Our ballrooms offer a spacious ambiance with ceilings up to 14 feet and endless breakout options. Expand the experience outward toward the bay with dinner and events on our Grand Lagoon Deck or Palms Court Terrace. Break out even more with an even on the soft white sands of our private beach. Groups enjoy great promotions including discounted flat rate for 1-4 occupancy (quad), customized menus and a complimentary welcome ice cream social (terms and restrictions apply). From events formal to barefoot, expectations are exceeded by our service and setting.
Natural beauty is evident at every turn, and Bay Point can arrange individual, family and group activities to take memorable advantage of the location. Our Bay Point Lady offers complimentary cruises to uninhabited Shell Island for a once-in-a-lifetime chance to experience the Gulf of Mexico beachfront in its original, unspoiled condition.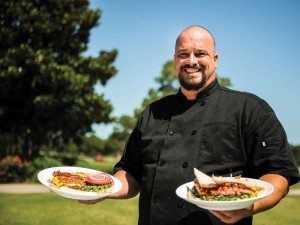 In addition to the views, our coastline brings another memorable amenity to Bay Point: our cuisine. Whether you opt for Lime's on our private pier or our award-winning Kingfish, your group will find that our chefs' masterful preparations taste even better in a relaxing, casual atmosphere. Classic dishes, fresh catch of the day and a remarkable sushi chef guarantee a memorable experience.
Our staff also knows how to masterfully prepare a space and the events to fill it. Over 40,000 square feet of flexible event space are here with endless configurations. Conferences, retreats, seminars, family-focused meetings and marriage weekends are all perfectly suited to this unspoiled side of Panama City Beach.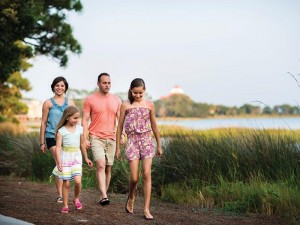 Panama City Beach's history of religious retreats grew from our location, convenient to many cities and rural communities in Florida, Alabama and Georgia. Bay Point Wyndham Resort is now positioned even more conveniently, just a short distance from Northwest Florida Beaches International Airport (ECP). We're still proud to be the beach with backyard convenience—even if your group's back yard is a thousand miles away.
A natural environment of peace. The facilities and amenities for a successful event. The service to bring greater focus and make memories. There are as many reasons to plan on Bay Point Wyndham Resort as there are acres to enjoy once you arrive. Contact our sales office at 800-874-7105, sales-ecpwr@wyndham.com.