Leisure Group Travel staffers advocate for their Kentucky riverboat in this tale of dueling paddlewheelers.
Since 1963 one of the biggest events during the Kentucky Derby Festival in Louisville has been the Great Steamboat Race, which traditionally featured the Belle of Louisville and Delta Queen until the latter was retired from service in 2008. Today the annual race on the Ohio River continues, pitting the Belle of Louisville against the Belle of Cincinnati.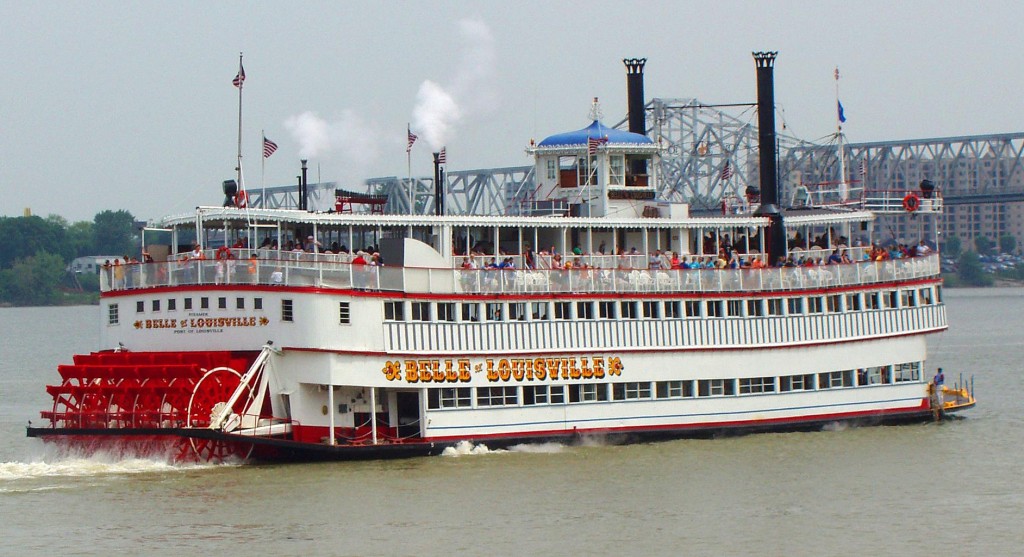 Recalling that great rivalry, we've decided to put a new spin on one-upmanship. Just in the last month the travels of two Leisure Group Travel staff members have taken them to Kentucky, where they cruised the Ohio from different cities. Associate editor Lauren Reiniger was on assignment in the Cincinnati area, seeing the sights with Harry Peck, our regional business development manager. They boarded BB Riverboats' Belle of Cincinnati in Newport. Managing editor Randy Mink was in Louisville visiting his brother, who just moved there and bought an 1873 house in the Old Louisville neighborhood. He joined family members on a Sunday brunch cruise aboard the Belle of Louisville.
[cta id="49457″ vid="0″]