Atlas Ocean Voyages, set to debut in July 2021 with its first new ship, the World Navigator, brings a refreshing new look to "luxe-adventure."
With 98 suites and staterooms, all of which provide an ocean view and most with a private balcony, the World Navigator is taking luxury cruising to a new level. A diverse selection of immersive itineraries will be offered. 
The new World Navigator, at just 10,000 gross registered tons, has six decks and 98 luxe suites and staterooms. There are seven stateroom categories and three luxe suite categories. Guests can enjoy the Water's Edge Outdoor Viewing & Heated Seating area, restaurant, intimate bar and lounge, pool and spas, theater, exercise room and jogging track. Also onboard is the Mud Room & Small Board Embark.
What's Included for Guests
As an all-inclusive, luxury cruise brand, Atlas Ocean Voyages promises  to deliver simple elegance and thrilling, authentic, once-in-a-lifetime adventures and expeditions. They are calling it "All Inclusive All the Way."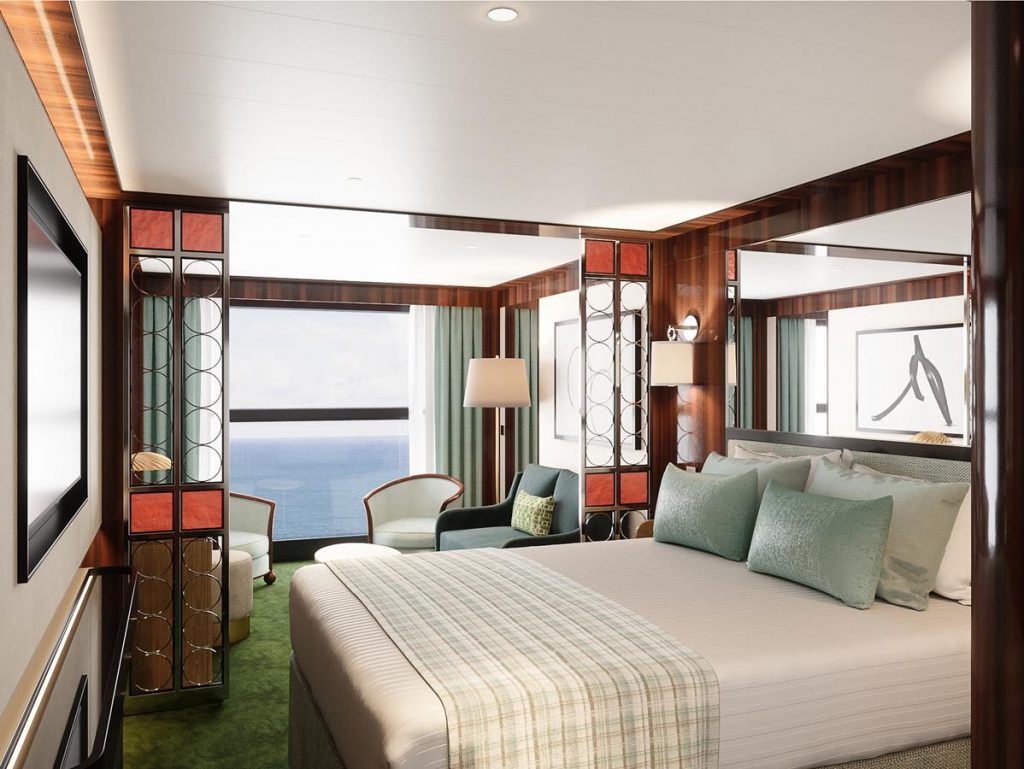 Atlas Ocean Voyages just announced the fare will include complimentary round-trip air travel from select U.S. and Canada gateways. Also included are pre-paid gratuities, Wi-Fi, international gourmet dining and binoculars to use onboard. In addition, alcoholic and non-alcoholic beverages are complimentary. Another perk: L'Occitane bath amenities. Also, a free shore excursion in selected ports on every cruise itinerary will be included. Guests booked in suites will enjoy complimentary butler services.
Sustainability and Technology Features
Under construction in Portugal, the World Navigator is a small expedition ship with clean, green features. Committed to preserving the waters, she employs the latest sustainability and conservation technologies. These include a hybrid power management and propulsion system maximizing fuel efficiency, with usage as low as one-fifth the amount of fuel compared to conventional cruise ship systems.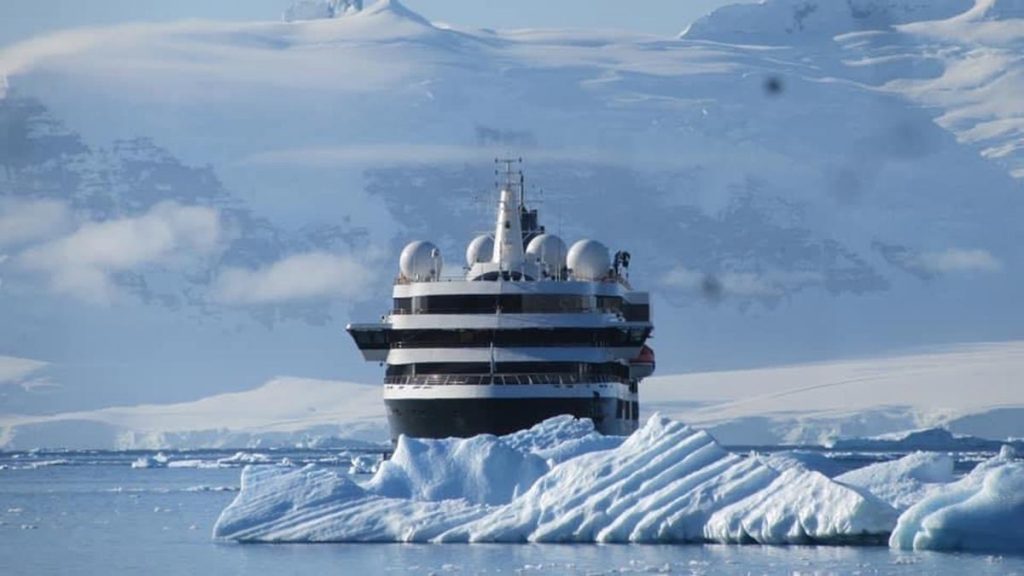 In addition, the World Navigator, along with her sister ships, will be utilizing underwater, forward-looking sonar, which will allow them to navigate harbor, coastal and the icy polar waters. The ships also have an alternate hydrojet propulsion system that lets them quietly cruise up to five knots without disturbing marine wildlife on up-close encounters.
Where the World Navigator will be Sailing
Atlas Ocean Voyages recently adjusted its inaugural-year deployment. The World Navigator is going to give U.S. and Canadian travelers a chance to embark on some adventures closer to home, with new Transatlantic, Caribbean and South American itineraries. And she will be bridging the Old and New Worlds.
On October 4, 2021, the World Navigator will be making a 13-night voyage from Lisbon, Portugal. Guests will enjoy calls at Madeira, Tenerife, St. Lucia and Barbados. Then on October 19, the ship will set sail from Barbados on a 10-night itinerary, which will involve an epic equatorial crossing, sailing via the north coast of South America to Recife, Brazil.
The World Navigator will depart on October 29 on a 13-night journey from Recife to Montevideo, Uruguay. Stops will include the Brazilian ports of Buzios, Paraty and Salvador de Bahia, one of South America's oldest colonial cities, with overnights in Rio de Janiero and Itajai.
On the World Navigator's November 11 departure from Montevideo, the eight-night itinerary includes a late-night stay in Buenos Aires, and then sails on to Patagonia's Puerto Madryn and the Falkland Islands.
The World Navigator will then head towards Tierra del Fuego, where she will begin her winter 2021/2022 Antarctica expeditions.
Four Sister Ships to Join the World Navigator
Atlas Ocean Voyages' World Traveller, World Seeker, World Adventurer and World Discoverer will join the fleet before the end of 2023. The company will then have five ships providing luxe-adventure journeys.
More About Atlas Ocean Voyages
With a total of five luxury expedition ships, Atlas Ocean Voyages is bringing authentic, thrilling experiences to adventure-minded guests. The "All Inclusive All the Way" approach provides seamless travel. For a limited time, Atlas is offering promotional savings and upgrades. For groups looking for an all-inclusive, luxury cruise product, Atlas Ocean Voyages is definitely one to look into.
---
Cindy Bertram has 15+ years of cruise industry expertise in marketing, content creation, sales and training as well as social media. Her MBA from Loyola University Chicago complements her high creative edge and liberal arts BA. She can be reached at cindy@ptmgroups.com.