Make plans to visit Sweet Home Alabama in 2019 and join a party marked with special events and commemorations
ALABAMA 200 will be celebrated across the state in ways that showcase the spirit, character and diversity of each county, city, small town and rural community. Visitors in 2019 can enjoy historic events, reenactments, symposiums and museum exhibits that tell Alabama's story, from her earliest inhabitants to putting a man on the moon.
For one of Alabama's time-honored traditions, travel to Montgomery on January 21 when the capital city will be filled with pomp and circumstance as a new governor is inaugurated and Alabama's bicentennial officially kicks off. This event will be rich with Southern traditions.
Montgomery holds some of Alabama's most poignant stories, from Civil War to civil rights, represented at places like the Alabama State Capitol, birthplace of the Confederacy, and final stop along the historic Selma-to-Montgomery march. Visitors to the Dexter Avenue King Memorial Baptist Church can stand in the pulpit where Dr. Martin Luther King Jr. preached. The heroic actions of Rosa Parks and her storied life are told at the Rosa Parks Museum. These are just three of Alabama's 29 official stops along the U.S. Civil Rights Trail.
Civil rights sites and much more are found in Alabama's "Magic City," Birmingham. Official U.S. Civil Rights Trail sites include 16th Street Baptist Church, Bethel Baptist Church and the Birmingham Civil Rights Institute. Birmingham's culture, creativity and beauty are found at places like Birmingham Botanical Gardens, Birmingham Museum of Art and Birmingham Zoo. The city's culinary scene is one of Alabama's richest, from award-winning barbecue like Dreamland to The Highlands Bar & Grill, named James Beard's 2018 Restaurant of the Year.
March 5, 2019 is Mardi Gras in Mobile and the continuation of the oldest annual Carnival celebration in the United States. One of Alabama's premier events, Mobile Mardi Gras kicks off weeks before Fat Tuesday when the downtown streets of the city are filled with characters and colors, marching bands, brilliant floats and crowds of parade attendees. While celebrating in the Port City, tour the USS Alabama Battleship Memorial Park, an inspiring tour for all ages.
---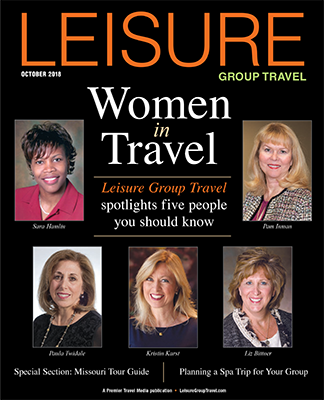 ---
The Cahaba Lily Festival, held in West Blocton the third Saturday of May, is one of Alabama's most unique and uplifting experiences. The day begins with a nature symposium followed by lunch. Following lunch, shuttles transport participants to the nearby Cahaba River National Wildlife Refuge to see the glorious lilies in bloom. Huntsville will not only commemorate the state's bicentennial but simultaneously celebrate the 50th anniversary of putting a man on the moon.
On June 1, the city will present a reenactment of President James Monroe's 1819 visit. Monroe signed the enabling act for Alabama's statehood on March 2, 1819, and Alabama became the 22nd state of the Union on December 14, 1819.
Huntsville's 50th anniversary of Apollo 11 and astronaut Neil Armstrong's historic walk on the moon takes place July 15-20. Explorers of all ages will be able to relive the moment at a celebration certain to be out of this world. Cahawba in Dallas County is one of Alabama's historic state capitols. The site was the location of the statehouse from 1820-1826. In October 2019, Alabama 200 will return to its roots for a special event honoring these grounds and the early statehouse.
Fall is a splendid time to take in the foliage and celebrate the artists and craftsmen at statewide festivals. The 48th annual Kentuck Festival of the Arts in Northport can't be beat with its more than 270 artists and thousands of art enthusiasts. Traditional and heritage craft artists present their works and demonstrate their skills. Like any great festival, music and food are available in abundance. Culminating events for the state bicentennial will take place December 13-15 in Montgomery, where parades, local artist showcases, historical landmark encounters and musical events are already in the works.
To engage in the festivities, visit alabama 200.org or download your Alabama 200 Past-Port app at: itunes.apple.com/us/app/alabama-pastport/id1372827149?mt=8. The hard copy of the PastPort is available through the gift shop at shopalabama200.com/shop-1/alabama-bicentennial-pastport-p100129797.
by Cindy Dupree