From barbecue to oysters, Alabama offers some of the finest food in America
Alabama is an amiable state with a reputation for exceptional football and even better food. Which is a bold statement considering the University of Alabama football team is an absolute powerhouse.
With a prime location bordering the Gulf of Mexico, Alabama has established itself as a world-class destination for seafood. Not to be outdone, the state's pitmasters have honed their craft and turned Alabama into one of the finest barbecue havens in the country. And don't get us started on the exquisite baked goods that are served from the northern hills of Huntsville to the southern marinas of Mobile.
Regardless of where your travels take you in Alabama, you are certain to be within range of marvelous cuisine. Let's take a look at some of those offerings.
Barbecue
Unlike other barbecue sanctums like Kansas City, Memphis or Texas, Alabama doesn't possess a definitive style of barbecue. The northern portion of the state tends to gravitate toward vinegar-based sauces whereas southern parts of Alabama feature variations of tomato-based sauces. Perhaps the most distinguishing element regarding the state's barbecue is its white sauce, a mixture of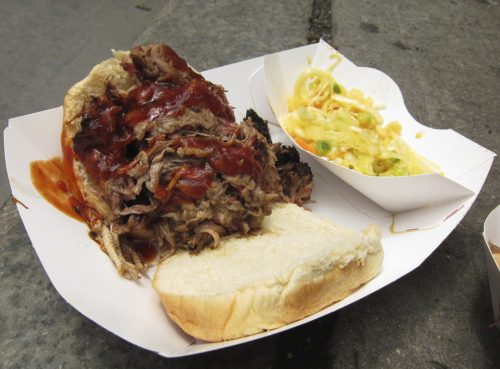 vinegar, mayonnaise, apple juice and cayenne pepper that is poured over chicken, turkey or ribs. Big Bob Gibson Bar-B-Q in Decatur is credited with creating the white sauce in 1925 and still serves it to this day along with some of the country's finest ribs and chicken. Big Bob Gibson's is also renowned for serving chicken wings that are marinated in a spicy apricot sauce.
Perhaps the most legendary barbecue establishment in the state is Dreamland Bar-B-Que, which originated in Tuscaloosa in 1958, but has since expanded to Birmingham, Montgomery, Huntsville, Mobile and North-port. Dreamland serves ribs cooked over a hickory fire that are seasoned with a dry rub and served with a signature red sauce consisting of vinegar with a tomato under-pinning. Another venerable barbecue institu-tion is Archibald's, which opened in 1962 in Northport. The small cinderblock building where George and Betty Archibald first served barbecue still stands and adheres to the original formula of utilizing hickory wood to add a smoky richness to their meat and sauce. The newest entry to the state's heated barbe-cue competition is SAW's BBQ in Homewood, which debuted in 2009 to rave reviews. SAW's is esteemed for its smoked chicken, Carolina-style pulled pork sandwiches, ribs and distinctive white barbecue sauce.
Seafood
With only 53 miles of coastline along the Gulf of Mexico, Alabama harvests an incredi-ble amount of enticing seafood. Historically, Alabama is one of the biggest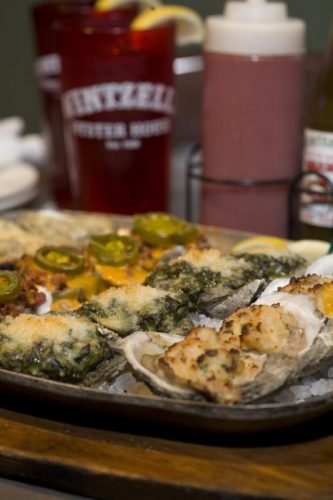 oyster produc-ers in the country, and few places can match Capitol Oyster Bar in Montgomery for the tastiest fare. While Capitol is acclaimed for serving top-notch seafood against a backdrop of captivating live music, it is hardly the only oyster game in town. Other lauded oyster establishments include the Tin Top Restaurant and Oyster Bar in Bon Secour (a no-frills bayside destination that serves large oysters and classic fried green tomatoes); Wintzell's Oyster House in Mobile (known for serving oysters fried, stewed, nude or chargrilled and topped with cheese and peppers); and Doc's Seafood Shack and Oyster Bar in Orange Beach (best known for serving fried shrimp and oysters on the half shell since 1984).
Alabama is also recognized as a producer of some of the choicest shrimp in the country, be it fried, steamed, enveloped in a po' boy or surrounded by grits. Among the best places to savor this delicacy are King Neptune's Seafood Restaurant in Gulf Shores, which serves steamed royal red shrimp alongside traditional red potatoes, corn on the cob and garlic toast; the Shrimp Basket in Evergreen, which features steamed, fried, grilled and blackened shrimp; and Classic On Noble in Anniston, a white-tablecloth destination that serves creamy shrimp and grits with andouille sausage and bacon.
Desserts
Much like its barbecue scene, Alabama isn't known for one particular dessert or baked good, giving it a multifaceted feel when one pays a visit to the bakery. If forced to choose, the buttermilk pie, an iconic Southern specialty, may be the dessert most affiliated with the state and few can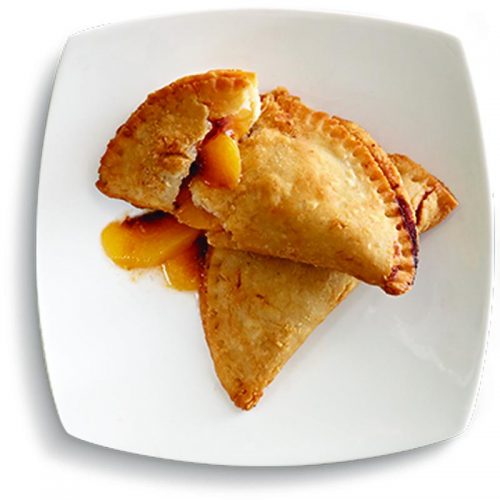 match the Irondale Cafe in Irondale for its acclaimed pie. Opened in 1928 and made famous by the film Fried Green Tomatoes, the Irondale Cafe has been serving an exceptional buttermilk pie since those early days. Not surprisingly, the cafe is also extolled for its fried green tomatoes, which pairs nicely with the pie. For those craving a different style of pie, Peach Park in Clanton sells the popular combination of a peach pie with a scoop of peach ice cream. Peach Park also lays claim to a fruit market, fried pies and a fresh fruit bar.
For more than 80 years, All Steak Restaurant in Cullman has been serving fabulous orange rolls, which have brought scores of tourists to the modest town. Made from a secret recipe, these slightly buttery sweet rolls are topped with tangy orange glaze instead of the classic sugar coating. Another fabled locale is Trowbridge's Ice Cream and Sandwich Shop in Florence. Opened in 1918, Paul Trowbridge developed a recipe for orange pineapple ice cream that is the shop's signature flavor and most popular product. Sisters' Restaurant in Troy has been serving what many consider the state's best banana pudding since 1997. The pudding consists of layers of vanilla custard, banana slices and wafers and can be garnished with whipped cream or meringue and served either hot or cold.
---